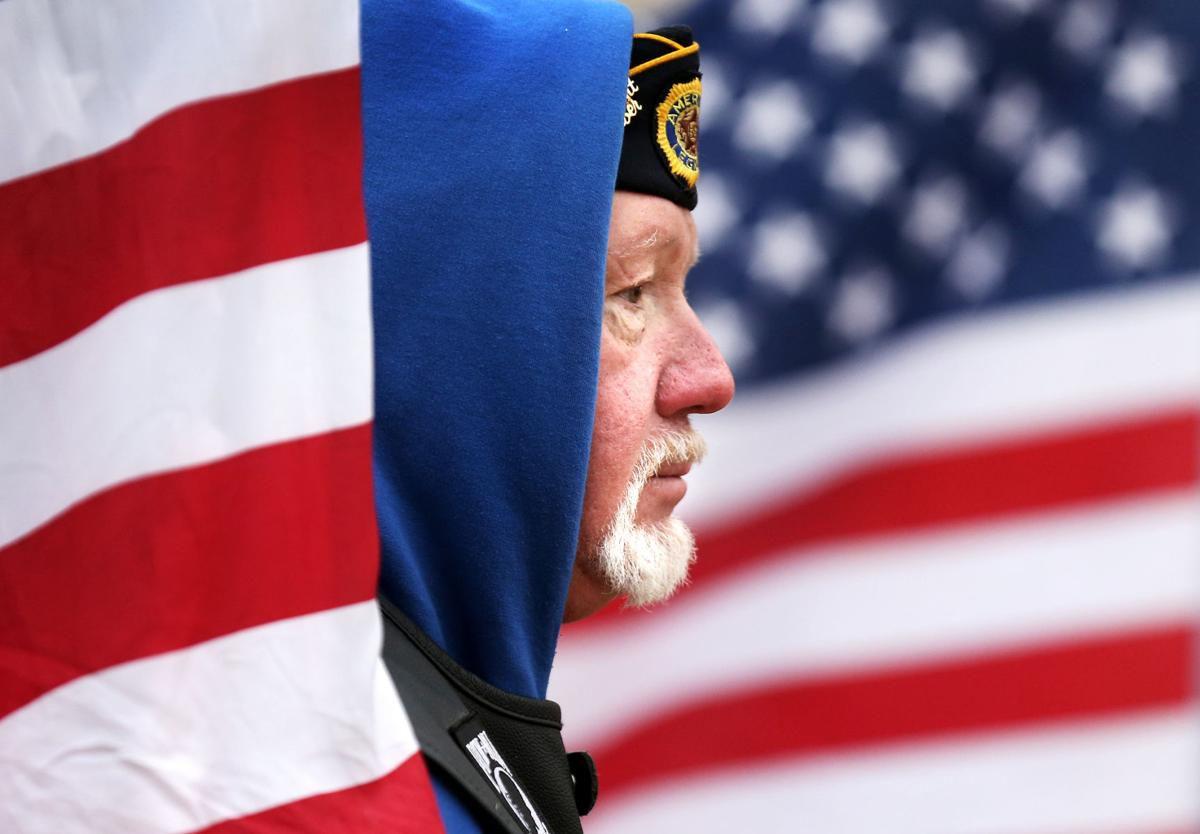 The veterans moving to Kearney Wednesday were looking forward to life without elevators, having no roommates and bigger bathrooms.
Several people interviewed before they left Grand Island said they were looking forward to their new accommodations.
Glen Decker, 81, is no fan of the elevators at the Grand Island Veterans Home. If there had been a fire, some of the residents would have died because they can't use the stairs, he said.
Decker, who's a woodworker, was always looking forward to the wood shop in Kearney. Decker, an Aurora native, was in the Navy from 1953 to 1959. He lives with his wife, Loretta, who's from Dannebrog.
Steve Woods, 71, had been at the Grand Island home for eight years. "I've had to share a room ever since I've been in here," said Woods, who was in the Navy from 1965 to 1969.
But Woods hasn't been unhappy with his home. The Grand Island Veterans Home is a "real good facility," he said, and he expects the same of the Kearney campus.
In Kearney, Arnold Sperling will enjoy having a room of his own, "which he's always wanted," said his daughter, Judy Weinrich.
There will also be more room for families to come sit and visit, she said.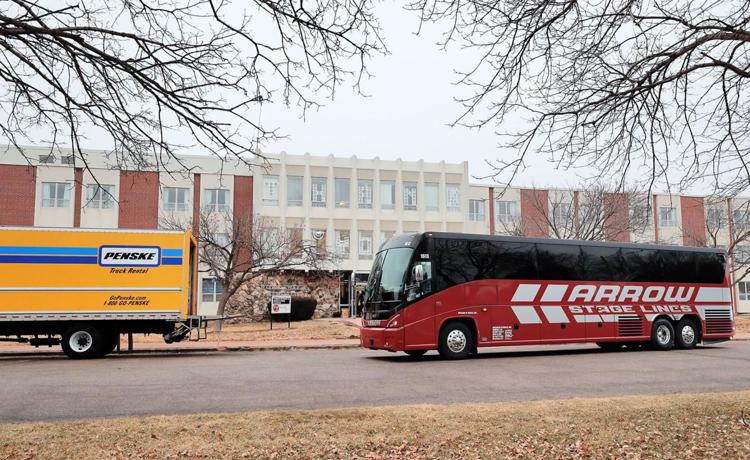 On the downside, the drive will be longer for some members of the Sperling family. Weinrich lives in Grand Island, her brother Jeff lives in Wood River and sister Chelle Jantzi lives between Wood River and Cairo. Another sibling, Elwyn, flew in from Corpus Christi, Texas, for the occasion. He spent 23 years in the Navy himself.
Excitement over the move to Kearney was not unanimous.
"I'm satisfied here. I've got everything I need," said Harry Potter, sitting in the Liberty Cafe after breakfast.
The Grand Island home is convenient and well-maintained, Potter said. Nice people take care of him and the "medical people are terrific," he said.
Potter, 89, said he's happy wherever he is. But he was sure the Kearney home will be fine. He'll just have to get used to it.
One man was clearly not happy Wednesday morning. But Dave Kreutzer, director of social work, said to pay him no attention. The man doesn't deal very well with change, Kreutzer said.
Geraldine Ward, who turns 83 next month, feels good about the move. At her new home, she'll have room to play her new organ, which has two keyboards and foot pedals.
Ward's husband of 63 years, Billy, was a veteran. She lived at the Grand Island Veterans Home for four years. Ward used to be a teacher. One year, she had three students — all girls. At recess, "I went out and I played with them," she recalls.
Although she's been happy in Grand Island, she's had to share a bathroom with another person.
A Litchfield native, Ward will get along just fine in Kearney. "She's a social butterfly," said Eva Green, the woman helping her with the move.
Rex McCullough was born in a sod house near Berwyn 88 years ago. When he went into the Marines in 1952, boot camp wasn't that tough because he was used to taking orders from his siblings. He wound up with nine of them.
For McCullough, the best part about the move is that his daughter, Cheri Hilton, lives in Kearney. Her sister, Alma Kaps, lives north of Miller.
It'll be easier for them to bring their father Snickers and Cheetos.
McCullough is happy about moving to Kearney because he heard there'll be dancing girls in the rooms.
Hilton is a little concerned about the move because of the size of the Kearney campus. She's afraid he might get lost for a while.
His moving buddy, Gene Beerbohm of Kearney, says the veterans deserve the nicer accommodations. He wasn't being critical of the Grand Island home, but technology has improved, he said.
For Don Weight, the transfer to Kearney was just another move. "If you've ever been in the service, you know what a move is," said the 91-year-old Navy veteran.
His wife of 55 years, Shirley, lives in Loup City. She said the move is bittersweet. She's sure he'll be fine in Kearney, but moving is sad, she said.
Bill McMullen was the moving buddy for Clint Smith, who was leaving his home of 18 years. Smith, who will be 75 in April, was in the Navy four years.
Why was McMullen helping? "I love veterans," he said.
McMullen, who manages the American Legion in Kearney, says vets are self-sacrificing. "They always give of themselves without expecting anything in return."
Be the first to know
Get local news delivered to your inbox!