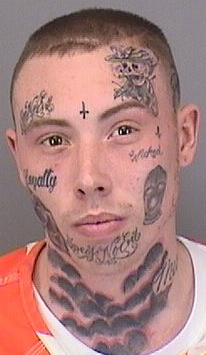 A 23-year-old man fatally wounded in a Tuesday night shooting at a Bellevue apartment complex was identified Wednesday.
Brian Faeller-Crom of Bellevue was found about 10 p.m. Tuesday with a gunshot wound at the Pheasant Ridge Apartments, located near 36th Street about a mile south of U.S. Highway 370. He was taken to the Nebraska Medical Center in extremely critical condition and pronounced dead there.
His mother said on Facebook that he lived at the apartment complex.
In 2017, Faeller-Crom pleaded no contest to being an accessory to a felony and was sentenced to three years' probation. The charge stemmed from an incident Dec. 28, 2016, near 25th Avenue and Hancock Street.
Prosecutors said Faeller-Crom hindered authorities in finding a man who later was charged with firing a gun at a residence. That man eventually pleaded no contest to a lesser charge and was sentenced to three years in prison, a term that began in April 2018.
Anyone with information about the Tuesday night shooting is asked to call Sarpy County Crime Stoppers at (402) 592-STOP (7867). Callers can remain anonymous and may be eligible for a cash reward.
Be the first to know
Get local news delivered to your inbox!