The federal government on Thursday established Juneteenth National Independence Day as a holiday. While the move was widely supported by Nebraska politicians, a state senator also cautioned against oversimplifying the holiday's significance.
The holiday on June 19 marks the day in 1865 when Union troops brought news of the Emancipation Proclamation to enslaved people in Texas. That came more than two years after President Abraham Lincoln issued the proclamation.
Nebraska's entire congressional delegation, all Republicans, supported the bill to make it a federal holiday, with Sen. Deb Fischer among the bill's 60 original co-sponsors.
But efforts to write the holiday into state law are not over.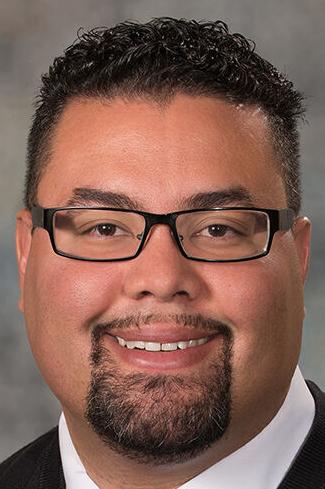 State Sen. Justin Wayne, who represents north Omaha and northeast Douglas County, proposed making Juneteenth a state holiday during the legislative session earlier this year. The bill didn't make it out of committee, but he said it received a warm reception.
His focus was on economic development this session, he said.
Wayne plans to continue to push for the state holiday. There won't be any significant change if it comes to fruition at this point, he said, but it matters to him.
"I think it's great," Wayne said of the news that Juneteenth is now a federal holiday.
To him, it makes perfect sense that there was such broad support for the holiday because its significance is so complex that it touches everybody.
Wayne said Juneteenth is multifaceted: It honors the African American soldiers who fought for a country that didn't care for them. It's a reminder that the battle for equality is ongoing and that having laws on the books doesn't mean that they'll be fully implemented. It reminds him of the individual's ability to change and provides hope that the country can keep striving to be a more perfect union.
"It reminds us that, you know, just because there was an Emancipation Proclamation, there still has to be work that has to be done," he said.
Often, the holiday is referred to as a celebration of the end of slavery.
But to say that, Wayne said, is inaccurate and ignores important context. Rather, he sees it as a starting point when America decided to actually embrace the principles of justice, liberty, equality and the rights of all humans.
Cynthia Robinson, an associate professor in the School of Communication and chair of the Department of Black Studies at University of Nebraska at Omaha, also said the holiday does not mark the end of slavery.
Juneteenth is "a celebration of winning a battle," Robinson said, not the ongoing war.
"We, Black people, are the ones fighting to make America what America says it is on paper," she said — and the holiday is a slow, slow evolution toward the country's stated ideals.
While recognition of the holiday is important to the Black community, Robinson said, she is wary of the broad federal support, given the political climate today.
With increasingly hostile rhetoric aimed at critical race theory and some state legislatures limiting voting access, Robinson wonders if the recognition of the holiday was some sort of trade-off.
"I think Election Day should be a national holiday," she said.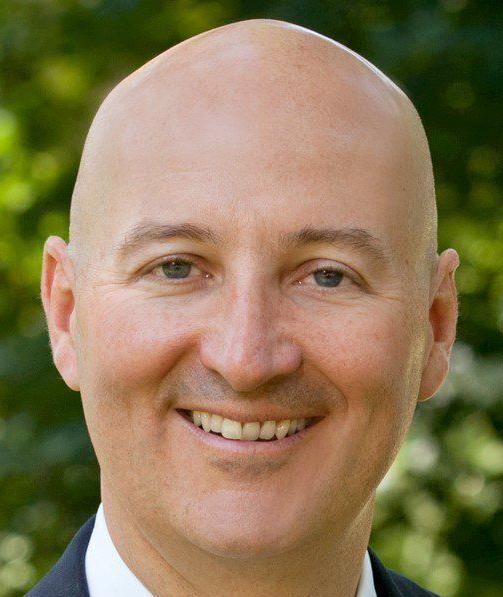 Ricketts' proclamation Thursday came on the heels of controversial comments earlier this week when he said that he is "opposed to critical race theory," an increasingly common Republican talking point. The concept looks at race and white supremacy and how they have affected the past, our systems and laws, and our present.
"Juneteenth is the oldest known celebration of the ending of slavery in the United States and it is a celebration of freedom, justice and equality for all Americans," Ricketts' proclamation said.
Asked to comment on the new federal holiday in the context of his stance on critical race theory, Ricketts said Juneteenth offers an argument against the concept.
"Juneteenth is a celebration of the end of slavery and the Emancipation Proclamation," the governor said in a statement. "I encourage everyone to join in on this celebration of one of the most important moments in American history."
The statement continued: "Juneteenth and the end of slavery is proof that critical race theory is wrong. While CRT makes the claim that our country's founding and institutions are racist, Juneteenth is evidence that we have made and are continuing to make progress on race relations and building a more perfect union."
Wayne said Ricketts calling Juneteenth a celebration of slavery ending was an example in favor of critical race theory's importance.
"It's 100% why we need to have this conversation and teach it because it's more complex than that," Wayne said.
World-Herald staff writer Martha Stoddard contributed to this report.