An Omaha South High School football player died Tuesday after collapsing at practice.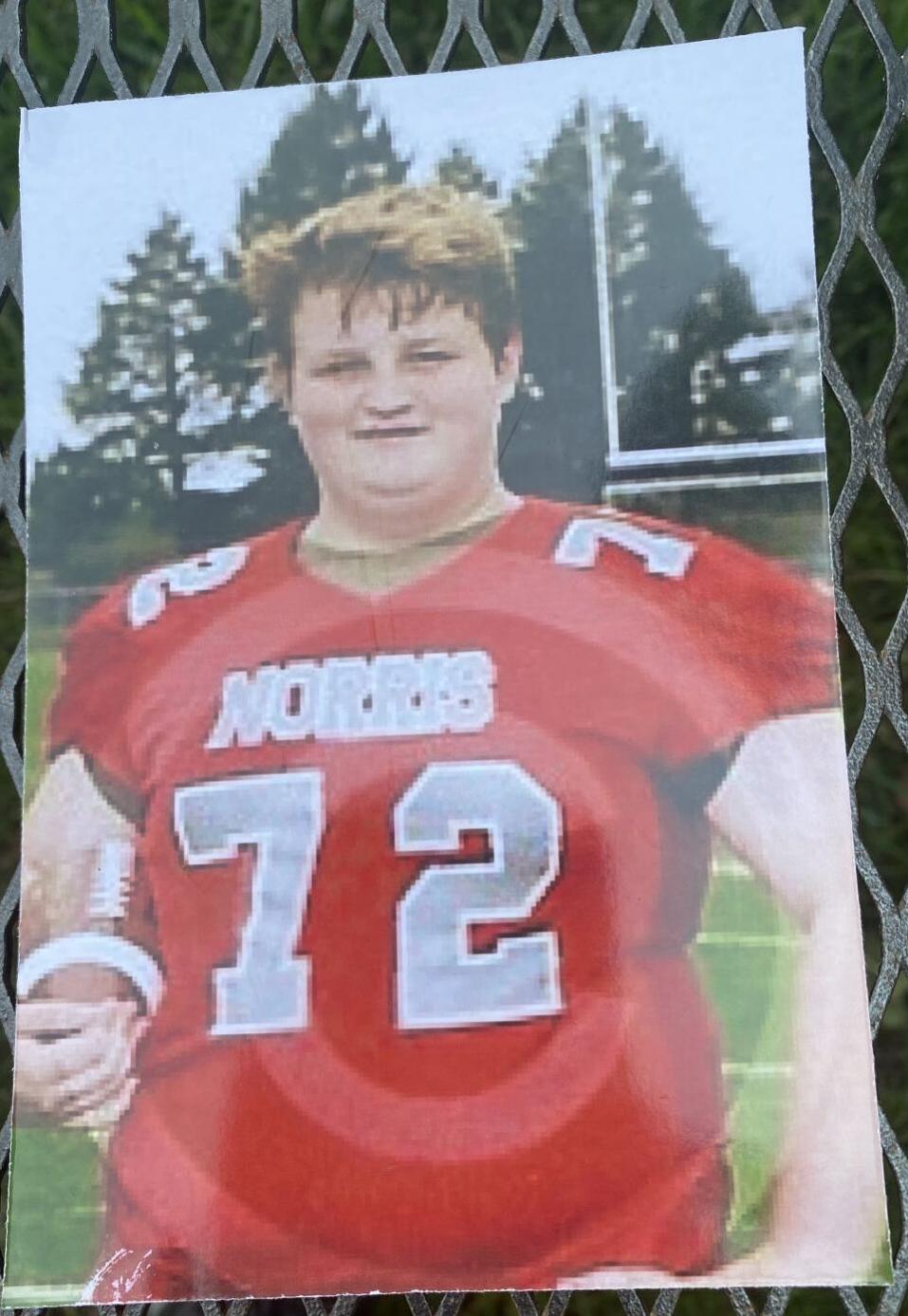 Drake Geiger, 16, and other players had just taken a break to drink water after about 10 minutes of practicing, his father, Scott Hoffman, said he was told. Drake was walking back to practice and fell over, Hoffman said.
Just after 4:25 p.m., the Omaha Fire Department responded to an emergency call to 2002 M St., which is the address of Collin Field, South's football and soccer stadium. They took Drake to the Nebraska Medical Center.
He was rushed to the hospital "with CPR being performed," his sister, Brittany Hoffman, wrote on the GoFundMe website.
"They began to try other procedures to try and revive him," Brittany Hoffman wrote. "With great sadness they were not able to save him."
Scott Hoffman said hospital staff worked on his son for three hours.
"He just didn't pull through," the father said. "They said his body temperature was extremely elevated and they couldn't get it down."  
The GoFundMe account was set up to help the family with funeral expenses. 
Scott Hoffman said his son would have been a junior at South. Drake was 6-foot-3½ and 389 pounds, Hoffman said, but he didn't have any medical conditions and had never been to a hospital.
"He was a big kid," he said, "but he was a healthy big kid."
The family had recently returned from a trip to Las Vegas and California, where Hoffman said it was extremely hot. Drake had no problems there, he said.
The temperature at 4 p.m. Tuesday in Omaha was 91, but the heat index was between 100 and 106.
Tuesday was Drake's first day at football practice, his father said, because Drake's physician had forgotten to sign the papers after his physical and he couldn't practice Monday. The team was in shorts and no pads Tuesday, Hoffman said.
Drake played offensive and defensive tackle, his father said. He had played football at Norris Middle School and played for South in 2019. Omaha Public Schools teams didn't play in 2020 because of the coronavirus pandemic.
"He was the nicest kid there could have been," Hoffman said. "He never got into any trouble. He was friendly, and everybody liked him. His goal was to be a part of the team."
Drake also is survived by his mother, Chantell Geiger. He has four sisters. An autopsy is scheduled for Thursday, his father said.