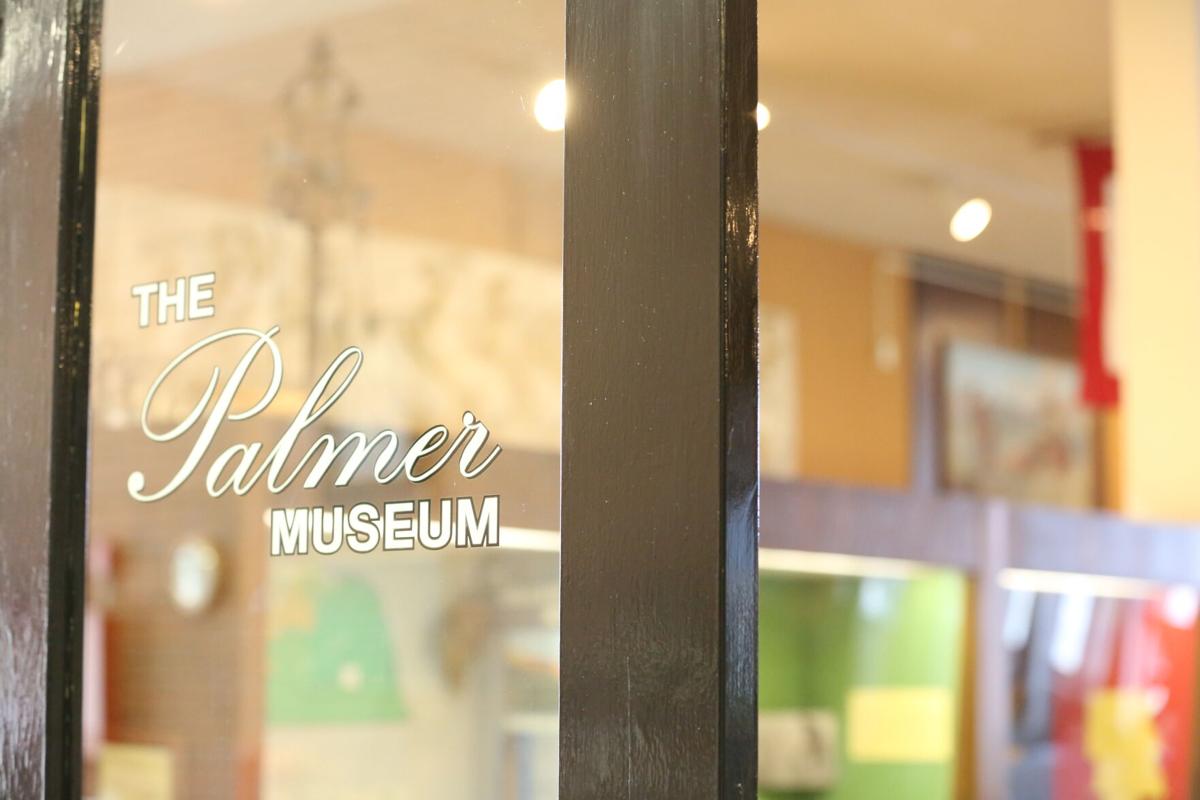 YORK – With a vote of 5-2 (and with one member absent), the York City Council passed a resolution that forms a committee with the intent to move the Palmer Museum to a different location.
The Thursday night debate drew a large crowd, most of which seemed to be against moving the museum collection from its longtime home at the community center.
Currently, the collection is in storage elsewhere as extensive construction and renovation is underway at the community center.
There have been on and off discussions for years as to whether or not the Palmer Museum should be located somewhere other than the community center, due to humidity issues (because of the indoor pool) and perceived public visibility challenges. There has also been staunch support for keeping the collection in its space at the community center, due to the commitment of Anna Palmer when her estate made a substantial donation toward the construction of the community center for the placement of the museum.
At the beginning of the Thursday meeting, York City Administrator Sue Crawford announced a new grant program "to make sure that the Anna Palmer collection remains a part of the educational experience of York students during the museum transition. An educational trunk program involves taking historic collection pieces on the road to schools or libraries where the kids are to allow them to engage with the artifacts and learn history. The city encourages those who are interested in developing an educational trunk program with the Anna Palmer collection to obtain an application and information from the city website, from an email request to the city administrator (scrawford@cityofyork.net) or from a visit to city hall for a paper copy. The grant criteria include experience with the collection, at least one community collaborative partner, public history expertise, and an effective plan to engage educators in developing a trunk program for the 2021-2022 school year."
Then, the discussion moved to the resolution at hand.
Earlier this week, the city administration announced the proposed resolution that would be debated. Mayor Barry Redfern read the resolution aloud, during this week's city council meeting, prior to the public discussion.
"Whereas, the Anna Palmer Museum has provided access to the historic collections of Anna Palmer that she granted to the city to improve access to historical and citizenship education, particularly for children;
"Whereas, the museum has been sustained for years due to the dedicated work of Ken Bedient and the extensive volunteer hours and contributions of Nancy Beach without substantial city or private funding support;
"Whereas, Anna Palmer's vision for the collection was to share history and citizenship lessons with future generations;
"Therefore, the City of York gratefully acknowledges the work of the volunteers who have maintained Anna Palmer's artifacts and her legacy and seeks to engage an advisory board that will identify a sustainable strategy for the artifacts to continue to enhance the education of York children and visitors to the city.
"Now therefore, the governing body of the City of York, Nebraska, does herewith adopt the Anna Palmer Collection Advisory Committee to develop a plan for the future of the Anna Palmer collection that will be more sustainable and more integrated into educational experiences for children than the current funding and staffing structure and the previous community center location. Said committee will also advise the city on the appropriate management of the other artifacts currently in the Anna Palmer museum collection."
"So everyone knows, at the community center we are finding serious problems there, structurally, and it looks like the roof will have to be taken off and completely redone," Mayor Redfern said. "Until they started cutting holes into things, we didn't know. We have a very sick building on our hands. And on one thing that has been talked about – I was asked where the museum could possibly go and I said maybe the lower level of the auditorium – the council has never discussed that and has never voted on that. It's not going there. I just said maybe it was a possibility because it is already space we own. What happens in the lower level of the auditorium, we don't know yet.
"There is nothing in the museum now, but the (construction manager of the community center project) needs to know now regarding the community center plans as they continue their work," Redfern said. "We appreciate Mrs. Palmer's donation, but putting a museum right next to an indoor pool was probably not the best place for it. And there have been suggestions that maybe that space would be better used as a youth and family zone. This discussion is about putting together a plan with the community being part of that. The intent is not anti-museum, but how to best use the space."
Council member Sheila Hubbard said an independent consultant spent extensive time "looking at every nook and cranny of the auditorium and the museum space and he determined that neither is a good location. And it is not museum quality that is happening in our renovations. He spent many hours on this (for free, she added), and he convinced me that neither place would be good, unless we put more money into the current location."
"I'd like a committee to oversee this, in order for the museum to be successful, with a decent budget and hopefully be staffed in the future," said Steve Postier. "If you do move it, I hope it's at a facility so it can grow and flourish and benefit the community."
"I've put so much thought into this museum and where it can go," said Nancy Beach, who has been voluntarily manning and caring for the museum. "I've been saying let's change the concept of the museum, but we need policies and procedures and donations and funds."
Beach has said there could be better ways of displaying the museum's collection in order to really tell the stories of the pioneers and the ancestors of York County residents.
"I've been planning and working for three years to tell these stories and I don't want that to die," Beach said to the council. "Story boards could tell the stories and we've talked about families having ownership in those stories (of their ancestors). We can do that through that whole building."
She also noted she had been contacted by a large number of people – via social media, phone, etc. – "and they are saying keep it where it is."
It was suggested that the museum space could be closed off – in its own separated wing – from the rest of the community center with a separate entrance that could create better climate control.
"There are things you can do, and there are things that should have been done," Beach said further. "The auditorium basement is atrocious. You will never find a perfect place. I'm begging you to give me 3-5 years to show that the museum can grow and thrive there, where it has been. And there has never been a reference to the museum by the city in publications or online – the sign along Grant Avenue was taken down. And as for a budget, I hope we can talk about basic needs. And I also ask, if a committee is formed, that if I'm not on the committee that I can be an advisor because I've touched every single item there. Just give me a chance. In five years, if it's not working, then find another place. Please, I can show you."
"The idea is to have a board to make it sustainable beyond us," Redfern said.
A man from the audience said he isn't a resident of the city, "but my father lived in the country near York and he helped enlist funds to build this building. You don't need a committee to decide where it should be located – it was already decided many years ago. The driving force for soliciting funds for the community center was the location of the museum – that's when people gave of their hard earned money. I know there are hurdles to meet, but the thing is we have to take care of the building we have. You are charged with honoring that trust and taking care of that building. About 40% of the money (donated for the community center) came from the common person. You have a moral and ethical responsibility to make sure it is a long-term part of our community."
Mark Miller, a member of the York County Historical Society, added, "If Nancy (Beach) is not on the committee, I want to know why not. She's earned it. And I appreciate Sheila (Hubbard) putting the auditorium basement theory to rest. Make this a place that shows commitment – the city can afford some staff for the museum. I hope you don't go elsewhere (with the location of the museum) but if you do, I hope it reflects a plan and commitment."
Roger Wolfe told the council how York County was founded by Civil War veterans (from both sides) and "in this day and age when we have so much division, York County is a lesson in how you can get together and work together. They (the Civil War veterans) forged a community. The museum is more than artifacts, it's also photos of the faces of real people, memories of the real people who came before us. We need to remember those who came before us and built the first government of York County."
Wolfe noted that as a police officer for 35 years, he's been asked by people who visit York about attractions to visit. "I always say go to the museum and they always have thanked me later, saying we have a jewel. I hope the museum can be staffed by people who care about our history and the people who came before us."
Vicki Northrop, director of the Wessels Living History Farm, said there had been a misunderstanding about a perceived earlier agreement between the city and Wessels regarding possibly joining together for a museum there. "That was only a comment made by then-mayor, Orval Stahr, so I needed to clear that up."
She also pointed out that the Palmer Museum is an artifact museum and Wessels is a private organization and the historical society is an independent entity that operates from a tax mill levy through the county.
"It sounds nice," she said, regarding a collaborative effort of the three, "but legally, putting them together, it doesn't work. You would have to buy land (from Wessels, to put it at the farm), you would have to build a building and staff it. I want you to understand that.
"Also, I've read her (Mrs. Palmer's) will and her intentions were to have the museum where it has been. We need to honor her donation. How do you think the Kilgores would feel if you would say move the library and put in a gym there?" Northrop continued. "I agree with everyone who has spoken. We need to preserve this."
"Nothing I've heard am I against," Mayor Redfern said. "But in my 22 years on city council, this is the first push I've heard for the museum. We are trying to analyze what we have. But it's been 50 years and things have changed. Heck, in York they built a country club and then they burned it down. Things change. This is to find a good compromise. And I don't dispute that we need to take care of the artifacts."
"Everyone's intent is to preserve this, we just need a direction and a committee is a good direction to do this," said Councilman Tony North.
"This is to see what options are available," Redfern said further. "I just know having it there with the pool is not a good option. I'm at the community center a lot and I don't see a lot of people going to the museum, being at the museum. We need to have a group behind it and we need new ideas. We also have a lot of support for other options."
"I think this discussion proves we need a committee," said Councilman Jerry Wilkinson. "The committee could look at all of this, get information on the pros and cons. Right now, this is all over the place and this would allow us to get some information."
But then, Hubbard pointed out that the resolution's wording was not, however, just to form a committee but also to declare that the museum would be moved to a different location. She went through the wording of the resolution, which includes the words 'previous location' – stressing that the resolution, if passed, would ultimately be the immediate determination that the museum should be moved.
Councilman Matt Wagner said it had been his understanding that the resolution would only form a committee, not say the museum would be moved, at that point.
Hubbard said again that the resolution was worded in such a way that moving the museum would be declared and the committee would then be formed with that intent.