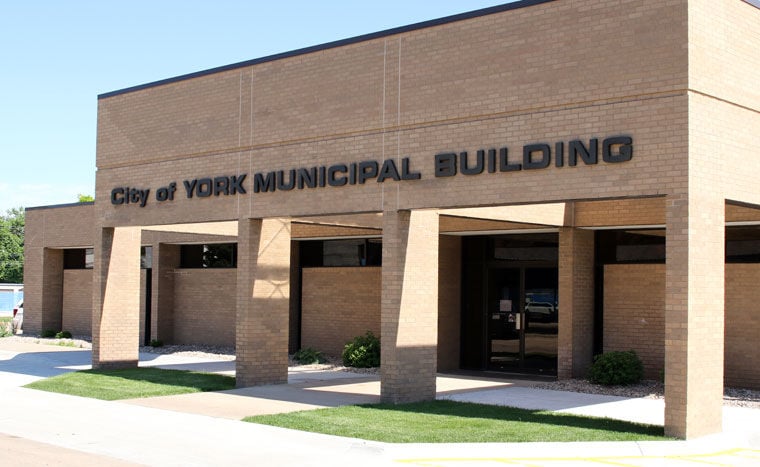 YORK – Because interest rates are currently historically low, the York City Council and administration are moving forward with refinancing some existing bonds – which in the long run will save the city nearly $1 million.
Scott Keene of Piper/Sandler met with the city's finance committee and then addressed the council and administration during the council's regular meeting.
"We analyzed all the city's bonds and these are the best candidates for refinancing at this time, for significant savings," Keene said.
The refinancing is of two bond issues – one authorized in 2015 (in the amount of $5.95 million) and the other authorized in 2016 (in the amount of $1.9 million).
Keene said a conservative estimate shows that the city could save over $66,000 per year in interest, which long-term could translate to approximately $885,000 in total savings (over the life of the bonds).
"This is a significant opportunity to save the taxpayers money," Keene said. "If you approve, we will get this to the investors and lock in the interest rate which is historically low. Because of the historically low interest rates right now, this is a favorable time for the city to be borrowing."
Mayor Barry Redfern acknowledged that the interest rates were looked at a year ago, "and they weren't even close to being as low as they are right now. They are much, much lower."
"We look at this, review the interest rates each year, and the rates have never been even close to this," Keene said. "We are really in a position now where the city could really maximize its savings."
Councilman Jerry Wilkinson said he wanted to thank Keene for spending over an hour with the finance committee, "as that was very informative. Looking at the savings, this is a no brainer. I also want to mention this does not come into the $10 million tax exempt debt limitation."
"Thank you for bringing that up," Keene said. "Yes, this refinancing does not limit the city's ability for new financing."
This is refinancing – not new financing. So it has no effect on the $10 million cap cities have regarding bonding limits in a one-year time span.
"The only reason I wanted to bring that up is that not only is this an extraordinary time, maybe the council needs to look at future projects now, rather than later, because it is such an extraordinary time for interest rates," Wilkinson added.
"We will be looking at bonding for the auditorium and community center projects in the fall," Mayor Redfern said. "Should we be more proactive with that, regarding these rates?"
"You absolutely can," Keene responded to Redfern. "We can look at that, certainly."