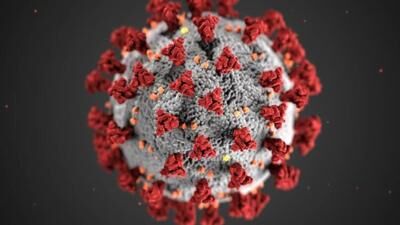 YORK – Just a few months ago, the two-day count of new COVID-19 cases in York County and in the Four Corners Health District was consistently in the three-digit arena. So it's extremely good news that the in the past two days (Feb. 16-17) there were only two new cases of COVID-19 confirmed in York County.
There were only seven new cases confirmed in the entire health district – with four in Seward County, just one in Butler County and none in Polk County.
As of Feb. 17, the total cumulative number of COVID-19 cases in the Four Corners District was 4,835. There were 116 new cases in the previous 14 days, with 47 of those cases recorded in the past seven days.
During Thursday morning's community sector meeting, Four Corners Health Director Laura McDougall said, "Yes, this is great news. We are definitely seeing slowly declining numbers – they are decreasing, which is really good. I want to thank everyone for what we are all doing to slow the spread – the good health practices have really brought us out of a terrible peak."
She said that in the last 14 days, there were only 48 new COVID-19 cases in York County. In the past seven days, there were only 18.
"Case numbers are steadily declining and that is refreshing to see," McDougall said. "Our star right now, in the health district, is Butler County – where they have had only one case in seven days.
"We are still having some clusters and some community transmission, but it's definitely getting better," she said. "Across the district, we are not doing as much testing but that's because there aren't as many people being sick. We are not seeing that much flu either."
She said that in the last couple of weeks, the district had been receiving 800 vaccination doses a week.
"We are still working with the same partners," McDougall said further. "We have been keeping back 10 percent for the vaccinating the critical infrastructure individuals. Then 90 percent goes to the medical facilities to give to the 65 and older age group. We have been working oldest to youngest and steadily whittling away at that age group. It is going well.
"We have reached the mid-70s group, in most of our counties, and we are working toward the 65-year-olds," McDougall said. "We do still have some 80-year-olds and 90-year-olds coming in as well. As far as those working in critical infrastructure, we are finishing up with the utility workers and first responders – we are getting close to going into the schools.
"Right now, we have four National Guard members helping us," she said. "We really appreciate their help and you can thank them for serving. Because of them we have been able to get a lot more done."
Regarding shot clinics, "we have had weather challenges this past week – as we received no vaccine this week. SO we had to cancel some clinics this week – the clinic in York is proceeding. We will probably get a big shipment in the near future – we don't know when. By later today, we will be down to zero vials in the district. We have appointments set for today for all that's left in the district."
McDougall said that at this point, about half of the 65-plus age group has been vaccinated in the health district, "and we are still making progress."
"I agree with what Laura said, we now have good news," said Jim Ulrich, CEO of York General Health Care Services. "Regarding state hospitalizations, they are now at 185 which is about eight up from yesterday, but it is still extremely low compared to the peak a few months ago at 987.
"Yes, the testing numbers are down," Ulrich continued. "From Feb. 9-15, we only administered 28 tests and four were positive. The week before that, there were only 43 tests with seven positive. All those numbers are down.
"Regarding patients at the hospital – coming into our emergency room with COVID, we treated only two in the last week," Ulrich said. "On the patient floor, we only have one COVID inpatient as of yesterday, in house. Because the numbers have been consistently going down, we opened back up our COVID hallway, which is good because we are having somewhat of a baby boom.
"At today's shot clinic, we plan to do 140 doses of vaccine, which we borrowed from Four Corners," Ulrich said. "We will administer all of those. In other good news, starting on Feb. 25, our Thursday shot clinics will be held at the Holthus Convention Center because we will be having some really big clinics happening and this will provide for more space, parking, etc. We want to thank the convention center folks and the city for coming through and working with us."
Regarding a question about adverse reactions to the vaccine – McDougall said that in terms of allergic reaction, she wasn't aware of any in the health district.
"We have seen some people with some side effects, yes, but not allergic reactions," McDougall added.
"We have seen some varied side effects but really only one allergic reaction which we treated very quickly and it wasn't an issue," Ulrich said.
McDougall said there are safeguards in place – and they are very prepared for any possibility this would occur.
She and Ulrich were also asked if any volunteers are needed for the larger shot clinics that will be held at the convention center. McDougall said they could use some volunteer administrative help – if someone would like to help, they can contact her at the Four Corners Health Department. Ulrich said they are also reaching out to the chamber ambassadors to provide help in the parking lot, to help with traffic flow.
"Help with that would be appreciated," he said.
York Public Schools Superintendent Mitch Bartholomew said things are going extremely well – the only single COVID case (among students and staff) will be ending today, "which means we will be zero tomorrow. From other schools, we are hearing the same thing. We have safety plans that are in place, which are and have been really effective.
"And we are reaching yet another milestone, as in about two to three weeks, we will be finishing up with winter activities," Bartholomew said. "Earlier, I didn't think we would accomplish that. And looking to the spring, we are having conversations about prom and graduation – which is really exciting."