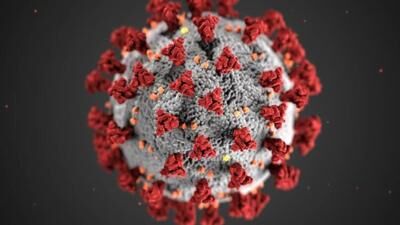 YORK – One COVID-related death is being reported by health officials in the Four Corners District, which brings the total number of COVID-related deaths in the district (since the pandemic began) to 69.
The latest death is that of a Seward County man in his 90s, who had been hospitalized.
Since the pandemic began, there have been 26 COVID-related deaths in Seward County, 18 in Polk County, 13 in York County and 12 in Butler County.
Over the two-day span of Feb. 18-19, there were five new cases of COVID-19 confirmed in York County, bringing the cumulative total here to 1,655.
In that same two-day timeframe, there were six new cases in Seward County, two new cases in Polk County and two new cases in Butler County.
As of Feb. 19, the total cumulative number of COVID-19 cases in the Four Corners District was 4,851. There were 89 new cases in the previous 14 days, with 42 of those cases recorded in the past seven days.
Over the past seven days, according to health officials, there have been 13 new cases in York County, 16 in Seward County, 10 in Polk County and three in Butler County.
COVID cases continue to affect all age groups in the health district – right now, the most cases have been in the 20s and 30s age groups – with 48 percent of the cases between Feb. 13 and 19 being in those two age groups.
Meanwhile, the risk dial for the health district has been re-set and it remains at 1.75 – in the yellow, moderate risk level category.
Vaccination clinics are continuing throughout the district. Starting this week, York's Thursday vaccination clinics will be held at the Holthus Convention Center.
Thursday's shot clinic will be from 8 a.m. until 4 p.m., and those who are called with appointments are asked to enter through the west doors (the front doors).
This week's clinic will be for people who are 75 and older.
Health officials say, "We are asking the 75-plus age group to sign up at fourcorners.ne.gov. It is imperative that you sign up to assure that we can reach you. This is the only way to schedule your vaccination."
Four Corners workers will make phone calls to those who have signed up via their website, at fourcorners.ne.gov. There will be no available walk-in vaccinations at this shot clinic.
The York General vaccine allocation is meant to serve those individuals who reside in York County and/or receive their medical services in York, health officials say. If someone does not fall into this category, they are asked to contact their local health department or health care provider.
It is expected that York General and York Medical Clinic, combined, will receive an allocation of 200 doses of the Moderna vaccine for this vaccination clinic.
An individual cannot receive the vaccine if they are COVID-positive and/or experiencing symptoms of COVID-19 on the day of the vaccination. Also, individuals cannot receive the vaccine if they are within 90 days of receiving the monoclonal antibody for the treatment of COVID-19.
Everyone coming to the clinic must wear a face covering, health officials say. And wearing short-sleeved shirts help health workers access arms in an easier fashion.
Everyone who participates in receiving a vaccine should plan on at least 30 minutes for the vaccine procedure, which includes potential waiting time, registration, administration and observation afterwards.