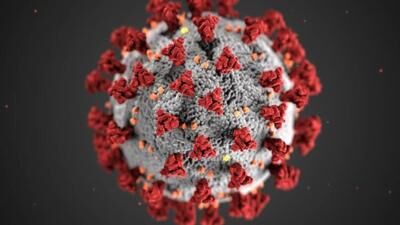 YORK – The next COVID-19 vaccination clinic in York will be held Thursday, Feb. 25, from 8 a.m. until 4 p.m., at the Holthus Convention Center.
As explained this week by Jim Ulrich, CEO of York General Healthcare Services, the larger venue is now needed because larger vaccination clinics will be held in the upcoming weeks. By having it at the convention center, there will be more room for parking, social distancing, etc.
Those attending the vaccination clinic at the convention center should enter through the west doors (the front doors).
This will be for people who are 75 years old or older or will turn 75 years old in 2021.
Health officials say, "We are asking the 75-plus age group to sign up at fourcorners.ne.gov. It is imperative that you sign up to assure that we can reach you. This is the only way to schedule your vaccination."
Four Corners workers will make phone calls to those who have signed up via their website, at fourcorners.ne.gov. There will be no available walk-in vaccinations at this shot clinic.
The York General vaccine allocation is meant to serve those individuals who reside in York County and/or receive their medical services in York, health officials say. If someone does not fall into this category, they are asked to contact their local health department or health care provider.
It is expected that York General and York Medical Clinic, combined, will receive an allocation of 200 doses of the Moderna vaccine for this vaccination clinic.
An individual cannot receive the vaccine if they are COVID-positive and/or experiencing symptoms of COVID-19 on the day of the vaccination. Also, individuals cannot receive the vaccine if they are within 90 days of receiving the monoclonal antibody for the treatment of COVID-19.
Everyone coming to the clinic must wear a face covering, health officials say. And wearing short-sleeved shirts help health workers access arms in an easier fashion.
Everyone who participates in receiving a vaccine should plan on at least 30 minutes for the vaccine procedure, which includes potential waiting time, registration, administration and observation afterwards.
If someone has questions as to whether or not they should receive the vaccine, they should contact their physician or physician assistant.
If someone needs help getting in and out of the building, they should bring one person with them to assist them.
And those in attendance are asked to bring their Medicare and/or Medicaid card with them – there will be no cost to individuals personally for the vaccine.
It should be remembered that vaccine availability can change at any time – and individuals who are scheduled for this shot clinic will receive a phone call if the clinic needs to be rescheduled.
Four Corners Health Department Director Laura McDougall said if anyone would like to volunteer to assist with this shot clinic, as far as helping with administrative duties, they can contact her at Four Corners. Ulrich said efforts were being made, also, to reach out to individuals about possibly volunteering to help in the parking lot area, as far as "directing traffic" as individuals arrive in order to get them to the proper doors and have the proper flow of individuals during the clinic.