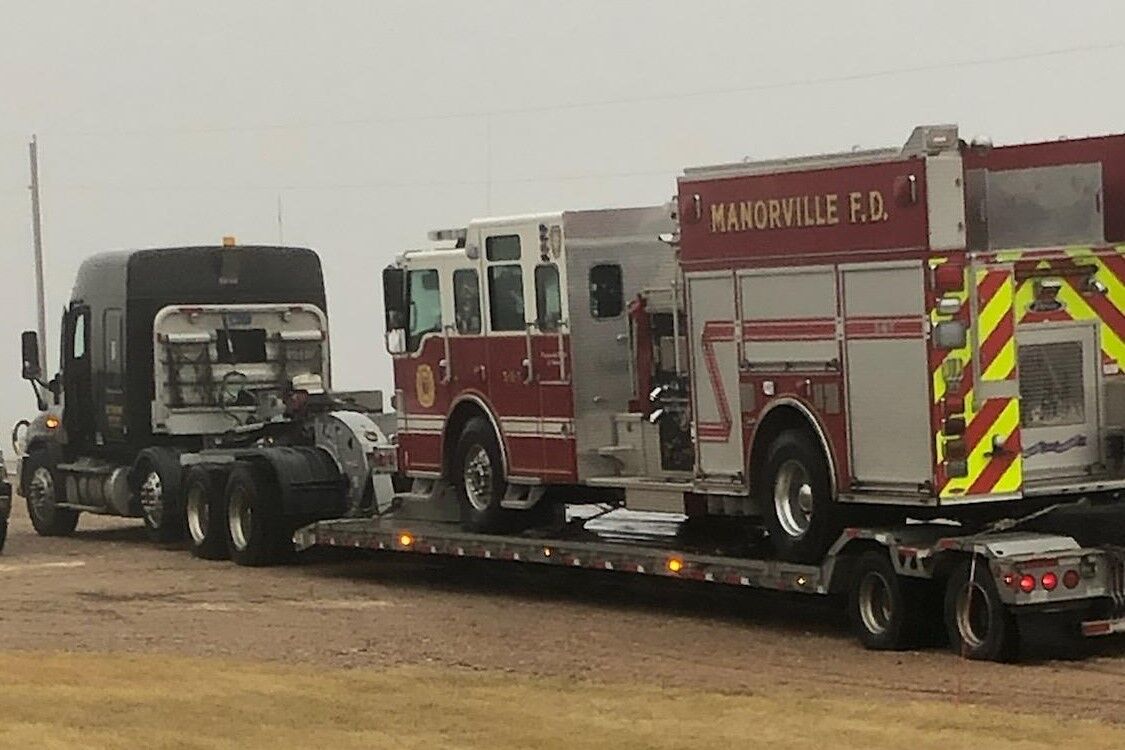 STROMSBURG -- After careful consideration, the Stromsburg Volunteer Fire Department and rural board came to the conclusion it was time for their 1993 pumper truck to move on down the road – to Carmen, Okla. specifically.
By way of Salina, Kan. southward down Highway 81, the tiny town sitting in Oklahoma's Alfalfa County is not quite six hours away.
Also eventually moving down the road, coming from Long Island, N.Y., would be a 2010 pumper truck headed for its new home in Stromsburg. Manorville, N.Y.'s Long Island-based volunteer fire department (consisting in part of off-duty New York City firefighters) had also decided it was time to part ways with one of their apparatus.
How does an apparatus connect departments from rural Nebraska, rural Oklahoma, and a New York volunteer department not quite a day's drive east of Stromsburg?
There are businesses who specialize in selling used fire apparatus, explained Tim Pallas, Stromsburg's Fire Chief. These companies tend to be located in heavily-populated areas that have a greater number of vehicles used. Thanks to a few keystrokes and clicks, rural departments like Stromsburg's and Carmen's can connect with equipment from these higher-populated areas.
"This was a pretty big leap of faith," Pallas said. That having been said, obtaining Manorville's pumper truck wasn't a decision taken lightly, he added. The department and rural board researched extensively and communicated with both the fire apparatus sales company and the Manorville department itself. Eventually, the Stromsburg fire folks made a trip to see what could be a new addition to the fleet in person. "We saw hundreds of photos before we went out," Pallas said. March 2019 two Stromsburg fire department members and two rural board members flew to New York to have a look at the 2010 pumper truck.
Stromsburg also had a few out-of-state visitors; representatives from Carmen's fire department made the trek north from northern Oklahoma to Nebraska to have a look at what Stromsburg's 1993 apparatus had to offer.
Typically, it is recommended fire apparatus be switched out every ten years. Specific rotation plans for fire apparatus are developed and recommended by National Fire Protection Association (NFPA), a nonprofit organization focusing on preventing fire, electrical and related hazards. While not required, this is the standard followed by the vast majority of departments – including Stromsburg's.
Eventually, all parties agreed to sell one another the apparatuses. Now it was just a matter of orchestrating the exchanges. The Manorville department's trip to Stromsburg was delayed as the Manorville department responded to a natural disaster. In the end, however, the scheduling worked out. "As fate would have it, the same day the truck from Manorville showed up the fire department from Oklahoma came that same day," Pallas said. Still, the exchange took several hours as apparatuses were moved in and out of the fire house, loaded and unloaded.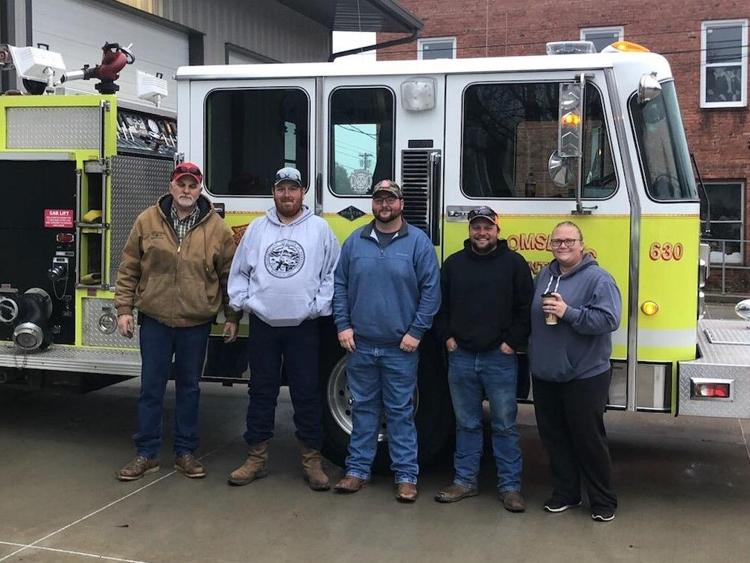 Pallas said Stromsburg isn't the only area community benefitting from updated equipment ("It's new to us," Pallas said.) In rural areas like Polk County, departments offer mutual aid – neighbors helping neighbors. "We all work together," Pallas said. "For the area it's phenomenal." Sometimes that cooperation benefits citizens' pocketbooks, based on Insurance Services Office (ISO) ratings. The independent, for-profit organization evaluates fire emergency response based on ISO's rating system; a lower ISO rating can be beneficial to property owners on a scale from 1 to 10. The better an area's firefighting services, the less risky it is to insure property, sometimes translating into lower homeowner's insurance premiums.
Still, Pallas said, the core of a fire department isn't about dollar signs. "You want to make sure you're not in the days of old. We just have had luck with the used market," he said. "We'd all love to have nice and new shiny equipment, but they aren't just nice trucks – they're trucks we hope we won't ever have to use."