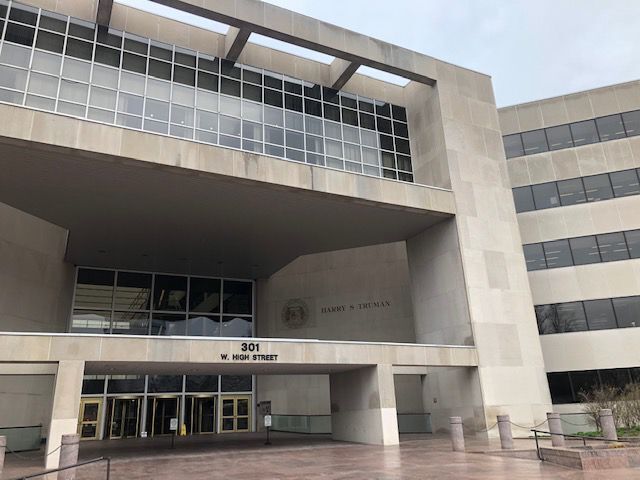 JEFFERSON CITY — The Office of Administration on Tuesday said 15 employees working within the Truman State Office Building had tested positive for COVID-19.
Chris Moreland, spokesman for the Office of Administration, said the employees received positive test results through the day on Monday.
"Due to this concentration of positive test results, over 100 employees in this area and the close contacts of the infected employees were offered COVID-19 testing," he said in an email. "Close contacts of the infected employees in the impacted area were asked to work from home pending their test results.
"Employees are not required to disclose their vaccination status and will return to work consistent with the circumstances of their health and the current CDC guidance," Moreland said. "Future group testing opportunities will be assessed when the results of today's testing are available."
He said that while state employees were not required to receive a COVID-19 vaccine, "the Office of Administration strongly encourages people to do so as a COVID-19 vaccine is the most effective way to prevent contracting the virus."
Office of Administration Commissioner Sarah Steelman said in an email to state workers that the affected employees were last in the office between June 23 and Monday.
"The locations are scheduled to be cleaned," Steelman said. "Upon learning of these cases, personnel acted swiftly in distributing testing kits to the impacted areas in the building. Please contact your Human Resources office if you have any questions, concerns or would like to be tested."
Moreland did not respond to a question about whether any of the infected employees were working from home before Gov. Mike Parson called state workers back to the office by May 17.
The plan drew criticism from employees, including from at least one union representing state workers, which demanded Parson allow paid time off for employees to receive the COVID-19 vaccine and that the state work with the union on safety protocols.
Local 6355 of the Communications Workers of America also wanted a way for workers with child and family responsibilities to request delayed returns to the office.
The virus was also spreading in at least one of Missouri's prisons, according to the Department of Corrections.
There were 20 active cases at the Fulton Reception and Diagnostic Center on Tuesday; the department was reporting nine cases on Monday.
Jack Suntrup • 573-556-6186
@JackSuntrup on Twitter