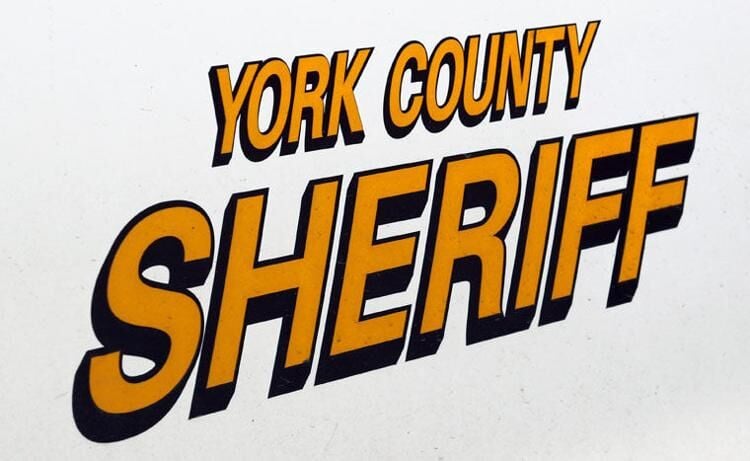 YORK – Lance Onarheim, 37, of Springfield, Mo., was initially charged with two felonies and two misdemeanors in York County associated with passing counterfeit money and he pleaded not guilty.
A plea agreement has been reached and he has pleaded guilty to criminal possession of a forged instrument.
The case began when the York County Sheriff's Department was dispatched to the eastbound rest area along Interstate 80, in York County, because someone gave a taxi driver a fake $100 bill.
The deputy says in the affidavit filed with the court that the taxi driver said at the scene he gave a man a ride to that location from Grand Island.
The deputy said when the taxi driver handed him the $100 bill, the deputy could immediately tell it was fake. The driver also said he gave the man $40 in change.
While looking around the area, the deputy said a vehicle stopped and the driver said he saw a man running to the west side of the rest area.
The deputy found a man at a gazebo, lying under a picnic table in a sleeping bag.
The man admitted he gave the taxi driver a fake $100 bill.
A records check on the name he provided showed that his given name was actually George Mason Jr.
Onarheim told the deputy his wife was coming to the rest area in the morning to pick him up, although he said he had no cell phone.
The deputy asked how he knew she would pick him up and he said he "just knew."
Onarheim was taken into custody and it was found that he has a lengthy criminal history, which includes that in 2004, he was convicted of felony forgery. He has also had charges of robbery, theft, domestic assault and possession of a controlled substance.
In this instance, he was charged with first degree forgery, a Class 3 felony; criminal possession of a forged instrument, a Class 4 felony; false reporting, a Class 1 misdemeanor; and theft by deception with a value of less than $500, a Class 2 misdemeanor. As part of the plea agreement, all charges were dropped except Count 2.
He is facing a possible maximum sentence of two years in prison with 12 months of post-release supervision.
Sentencing has been set for Jan. 24, 2022.