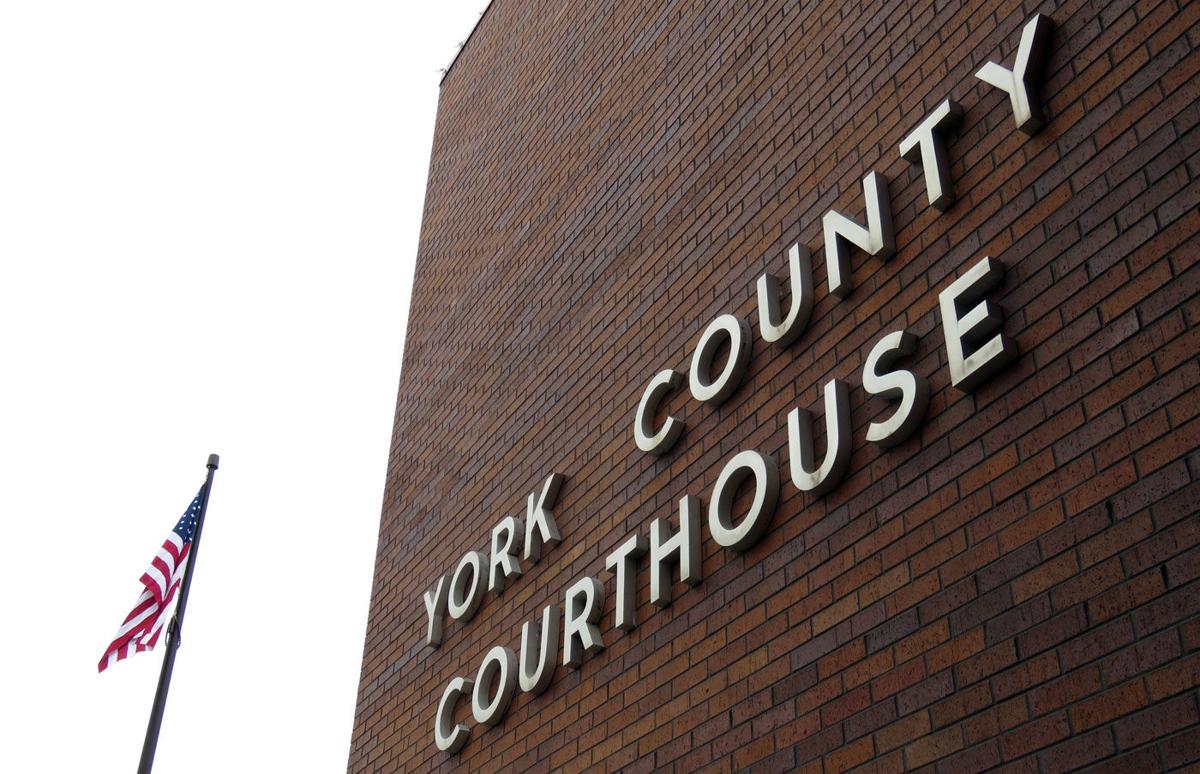 YORK – Christopher Martin, 39, of Lincoln has been charged with operating a motor vehicle to avoid arrest after allegedly running from law enforcement inside the city limits of York.
His case has been bound over to District Court as he has waived his preliminary hearing in York County Court.
According to court documents, it was nearly 11 a.m., on April 29, when troopers with the Nebraska State Patrol saw a silver Chevy Blazer with no license plates stop at the intersection of East 14th Street and Nebraska Avenue.
A trooper began following the vehicle as it turned and went onto 12th Street. Then the vehicle turned into the alley between 12th and 11th Streets (according to court documents), with the driver failing to use a turn signal.
Then the troopers allege the vehicle quickly accelerated and turned east onto 11th Street. Court documents indicate Martin (who was the driver of the vehicle) quickly accelerated across Nebraska Avenue and failed to stop at the stop sign. Troopers said he then continued east and turned onto East Avenue and failed to stop at a stop sign.
They said Martin turned several times, in the area of Burlington and Nebraska, 13th and 14th, but they lost visual sight of him at some point. They said they did see tire marks through an intersection and onto a nearby sidewalk.
The police department and sheriff's department then assisted in order to locate the vehicle. The troopers were informed of the vehicle's previous owner's address and when they were contacted, they said they sold the vehicle two weeks earlier to Martin. They also advised they thought Martin lived in Geneva and they provided the VIN number for the vehicle.
At approximately 12:30 p.m., a trooper saw the Blazer parked in a back yard of a residence in the 1200 Block of N. Maine Avenue. The trooper noticed that the driver's door and hood were spray-painted white and the left rear tire was blown and off the vehicle.
The homeowner was contacted and the person confirmed that the vehicle belonged to Martin. The person also told law enforcement that Martin "uses methamphetamine very often."
The vehicle was towed away.
Then the police department confirmed they had custody of Martin.
The trooper went to York County Corrections to speak with Martin who told him he was the only person in the vehicle and "he freaked out" when he saw the trooper's cruiser. "Martin stated he got off of parole in early March and he said his license was suspended and that's why he fled. He agreed he was driving extremely fast on residential streets. He said he drove to (that particular house) and parked the vehicle. He said he then went to a relative's house to inform her that he was going to be going to jail. He said he also was working to inform his boss that he was going to be going to jail" and while walking back to where the vehicle was, he was taken into custody by the police department.
Initially, Martin was also charged with no proof of insurance, willful reckless driving, driving under suspension, failure to use a turn signal and violation of a stop or yield sign. Those were later dismissed and the only charge remains the Class 4 felony of operating a motor vehicle to avoid arrest.
Arraignment proceedings are pending in York County District Court.