Editor's note: This is part of a week-long installment recapping the year of 2020. Today, we will look at happenings in July, August and September.
Council goes back to the chambers
Thursday, July 2, marked the first meeting the York City Council had in the council chambers, since March.
Since March, the council had meetings via Zoom, at the convention center and at the auditorium, thanks to issues associated with the pandemic.
It was recognized, however, that for meetings likely to draw large crowds, the larger venues would be used as necessary.
"Risk dial" is created as case numbers rise
It was early July when health officials warned about rising numbers of cases of COVID-19 – numbers that now we would unfortunately think are quite low.
It was at that time that the "risk dial" was created and made available, to indicate the level of infection risk in the health district. At the time the risk dial was created, the health district was in the yellow category which is relatively low compared to the red "severe" category this area has been in since and the orange category it is in now.
At that time, it was also announced that there were plans to open the York Public Schools for in-person learning on Aug. 13. Superintendent Mitch Bartholomew said the risk dial would be used to determine changing circumstances along the way and to help determine safety measures that would need to be taken.
Dedication of health care workers noted and appreciated
Being a health care worker in 2020 wasn't an easy situation in which to be. This feature noted just that, which was published on July 2:
Every morning Heather Steinman begins her day with a pep talk and a prayer.
"Every day I feel this huge responsibility to keep all of our residents and staff safe. It has been a challenging, tiresome, heart-tugging situation."
Steinman, York General's the Hearthstone's Infection Preventionist, said the actuality of a pandemic once seemed nearly impossible. "Pandemic was just a word from history class until about the beginning of March 2020," she said.
Since March, York County has tallied 41 positive cases, according to Four Corners Health Department. York's long-term care facilities have managed to keep the coronavirus from afflicting their residents and employees. "We continue to remain as a COVID-19 free facility and this is all thanks to our Hearthstone employees who continue to be diligent and dedicated both inside and outside of work," Steinman said. "It definitely has been a team effort."
Steinman's role as an infection preventionist is essential to health care facilities. Nurses who have this designation specialize in preventing patients and residents of a health care facility from infections. In normal circumstances, the job is complex and requires exceptional attention to detail. Since the coronavirus came on the scene, Steinman's responsibilities have increased exponentially.
All employees' days begin similarly. "Every day upon arrival to work I get screened in by having my temperature checked and answering [screening] questions," Steinman said. Then the prayers and pep talks go into practice.
"I check my emails and shift reports to see if there are any symptomatic residents and address appropriately as needed," Steinman said. "I spend the rest of my day ensuring isolation rooms are set up appropriately and stocked; checking the staff schedule to see who's on for the day that may need tested out on hand washing, putting on and taking off personal protective equipment, or Isolation Precaution training; updating policies and creating new ones."
"Normally I'm scheduled eight hour shifts during the week, but I have had to pull some longer hours and be flexible with my schedule," she said. Steinman sometimes comes to the Hearthstone at night, to train her fellow employees on technicalities like proper hand washing techniques, putting on and taking off personal protective equipment in a safe manner, then asking staff to repeat her demonstrations. Steinman keeps up on developments as well. "New information and guidance would come in as fast as we were making necessary changes to our practice," she said. "We have been doing a great job keeping up with the new regulations related to COVID-19."
Lunch offers little repose. "Lunch hours now consist of grabbing a bite to eat from our kitchen and sitting in front of the computer for live Webex meetings… and collecting the latest information in regards to COVID-19 and best practices in long term care," Steinman said.
As a skilled nursing facility the Hearthstone is required to follow both State and Federal Regulations. "A few weeks ago we learned that all skilled nursing facilities would be getting a Focused Infection Control Survey. And so we did," Steinman said. "Our Federal Surveyor arrived unannounced last Wednesday morning reviewing all of our employee screening records, resident assessments, policies, et cetera."
In addition to the technical aspects, Steinman said she and her fellow employees worry about their residents' mental well-being. "I'm feeling sad for our residents and families who are currently not able to spend time with each other as they would've COVID-19," she said. "There have been days when I've been walking up to the building and pass by a resident's family member visiting at their loved-one's window, and my eyes fill with tears. I'm thinking of how unfair this pandemic has been and how hard it has been on our residents, families and our staff."
"We all truly want what is best for our residents and in the safest manner as possible," Steinman said.
Steinman said that while she is proud of the Hearthstone's performance and efforts to keep COVID-19 out of their facility – including a deficiency-free Federal inspection -- worry persists.
"At the end of the day I'm usually feeling completely spent. I leave work each day with a knot in my stomach for fear of COVID-19 entering our facility no matter all the efforts that have been put into place."
Former county public defender sentenced for theft
Former York County Public Defender Nancy Waldron was sentenced in a felony theft case in the Fillmore County District Court on July 7.
Judge Rick Schreiner sentenced Waldron to five years of probation. The sentencing order also required Waldron to pay $56,913 to the victims.
This case began in the fall of 2018, when Waldron was charged with theft having a value of more than $5,000, which is a Class 2A felony that carries a possible maximum sentence of 20 years in prison. In October, 2018, her license to practice law was suspended and her work as public defender for York County ended.
The county, however, had to continue paying Waldron her salary through the end of her term because she was an elected official and had not been recalled. She was unopposed on the General Election ballot that November and ultimately was reelected to her position, but because of her suspended license she was unable to take the oath of office in January, 2019.
According to court documents, Waldron was charged with taking "tens of thousands of dollars while managing and performing legal services for a client."
According to the investigator's affidavit, Waldron fraudulently billed two sisters, both in their 90s and living in nursing homes, while she was managing their farming assets as their attorney. An accountant's review, according to court documents, says "there was no oversight in place when Nancy Waldron paid herself through checks written on the farm bank account and since 2012 (the accountant) determined that she had written checks to herself with little to no oversight from the (farm) checking account, totaling $186,799."
Investigators said they found discrepancies within a 19-page document Waldron provided outlining her billing for legal services – many of the discrepancies were that Waldron claimed to be representing the farm at a variety of meetings in a variety of locations in Nebraska and doing work for these two particular clients for hours at a time – but the prosecution says she was defending other clients, in court, as her role as public defender in York County at those exact moments.
In January, 2020, a plea agreement was reached. The Nebraska Attorney General's office agreed to amend the charge against Waldron to attempted theft by unlawful taking, a Class 3A felony, in return for Waldron's no contest or guilty plea. The state also agreed to would not file any additional charges in the matter and there would be a joint recommendation for probation.
Waldron pleaded no contest to the amended charge.
She was facing a possible maximum sentence of three years in prison with 9-18 months of post-release supervision and/or a $10,000 fine.
Centennial superintendent arrested
The Seward County Sheriff's Department announced on July 14 that Centennial Public Schools Superintendent Tim DeWaard had been arrested for child abuse and third degree sexual assault. The charges were later amended to felony child abuse. It is alleged that he had an inappropriate relationship with a student. He resigned his position with the school district shortly afterward and his case has since been bound over to the Seward County District Court.
He had been the superintendent at Centennial Public Schools since July 1, 2007. In 2018, he was the recipient of the University of Nebraska at Kearney's Leaders in Education and Service Award.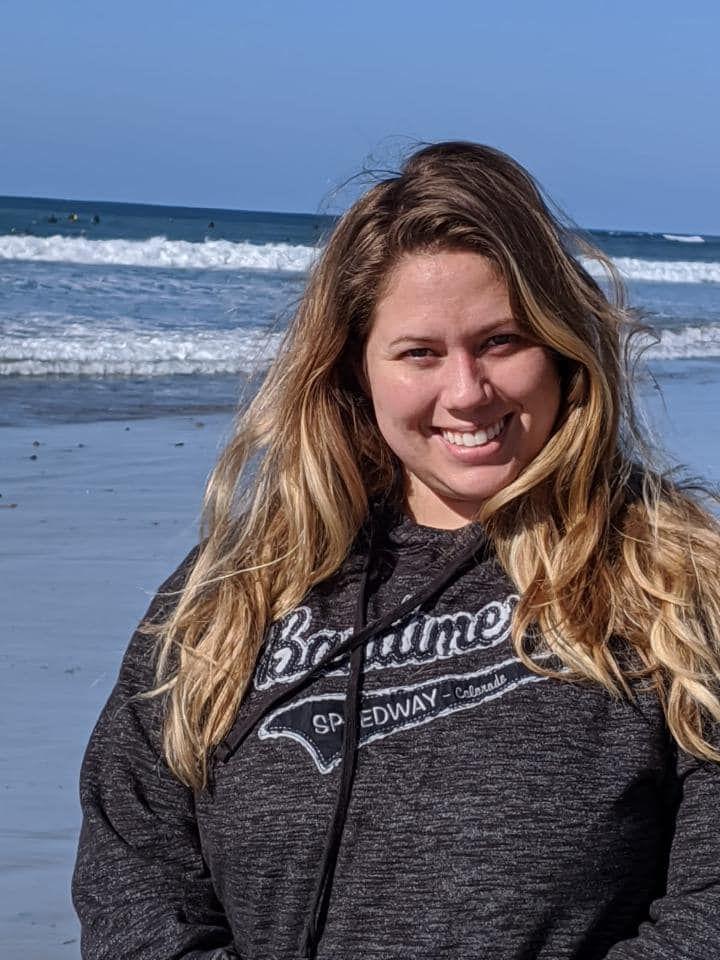 Missing woman found near McCool Junction
After nearly a week-long search, Jadey Jenkins, 30, of Omaha was found by local law enforcement west of McCool Junction late Tuesday night, July 14.
York County Sheriff Paul Vrbka and York County Sheriff Captain Josh Gillespie said she was found in a ditch along Road I, between Roads 4 and 5, at approximately 11 p.m.
"She was incoherent and clearly showed signs that she had been out in the elements for nearly a week. She was badly disheveled, but she was alive and we are so incredibly grateful," Sheriff Vrbka said.
Jenkins was taken to York General Hospital for a medical evaluation and then later placed in emergency protective care, the sheriff said.
This situation Wednesday, July 8, when the sheriff's department received a call from a Henderson man who reported that a car was parked along Interstate 80, 1 ½ miles west of the Bradshaw exit. The man said there was possibly a person sitting alongside the vehicle.
When a deputy arrived to check out the vehicle, he found it abandoned. No one was there.
Inside the vehicle, the deputy found the belongings of the car's driver, who was Jenkins. That included her cell phone, wallet, credit cards and shoes, the sheriff said. The keys were also in the vehicle.
Using the information they had, the sheriff's department developed contact information and called family members of Jenkins'. No one had seen her since Wednesday morning. He said he was told by the woman's fiancé that she had left Omaha about 9-9:30 a.m., on Wednesday – it was thought she was traveling to Colorado or California where family members live.
Then on Thursday, July 9, the sheriff's department received a call from a local farmer who said he saw a person, on foot, approximately ½ mile north of the Bradshaw exit on Road H. Sheriff Vrbka said that when the farmer called out to the person, the person ran into the cornfield.
The sheriff said the farmer saw the person at a distance and could not confirm whether or not it was a woman or a man.
"That's when we started actively looking in that area, because it was in close proximity to where the woman's car had been left along Interstate 80," Sheriff Vrbka explained.
The Nebraska State Patrol assisted with the search in that area, using air, vehicle and foot patrol.
Volunteers scoured the area southeast of Bradshaw. This went on nearly constantly throughout the weekend, Monday and Tuesday.
"I was getting reading to contact the FBI," Sheriff Vrbka said, "because at that point, we wondered if she had been picked up by someone on the interstate."
Then, Tuesday evening, July 14, rural residents in the area of Road I, between Roads 4 and 5, reported that they definitely had seen her. They immediately called the sheriff's department, who in turn also dispatched the McCool Junction and York Fire Departments to help with the search.
Darkness arrived and they still hadn't found her.
"I was worried she was going to spend another night out in the elements," Sheriff Vrbka said. "Think of what she had been through. She had been out there this whole time, walking, with no shoes on, through two major thunderstorms, with such heat during the day. The corn is eight, nine feet tall now. I can't even imagine. We think she probably drank water from irrigation wells, in order to stay alive. We just don't know."
About 11 p.m., Tuesday night, Captain Gillespie radioed his fellow officers, saying they should check culverts.
"I went to check a culvert, and as I swung my flashlight around to shine inside the culvert, I was stunned to see her lying there in the ditch," Captain Gillespie said. "It was an incredible moment, to have finally found her. I am just so glad she is OK."
"In all my years of law enforcement, I've never experienced anything like this," the sheriff continued. "We have had fugitives out there, hiding maybe for a day or so, but never a situation like this where we've had someone missing for a week. The community has been extremely helpful and we thank God for all the volunteers and the fire departments and everyone who helped."
Vrbka and Gillespie thanked all who helped in the search – with a special thanks to the Aviation Support Division of the Nebraska State Patrol; Rick Boardman (for flying over the area); state patrol troopers; the Henderson Police Department; the firefighters of York, McCool, Waco, Bradshaw, Henderson and many other departments.
"We appreciate those who brought out drones and other search equipment," they said. "Last and definitely not least, thanks to all who assisted including volunteers, farmers, and the members of the search teams from Fremont, Grand Island, and all of York County. We are proud to be part of a great community. You are heroes to us!"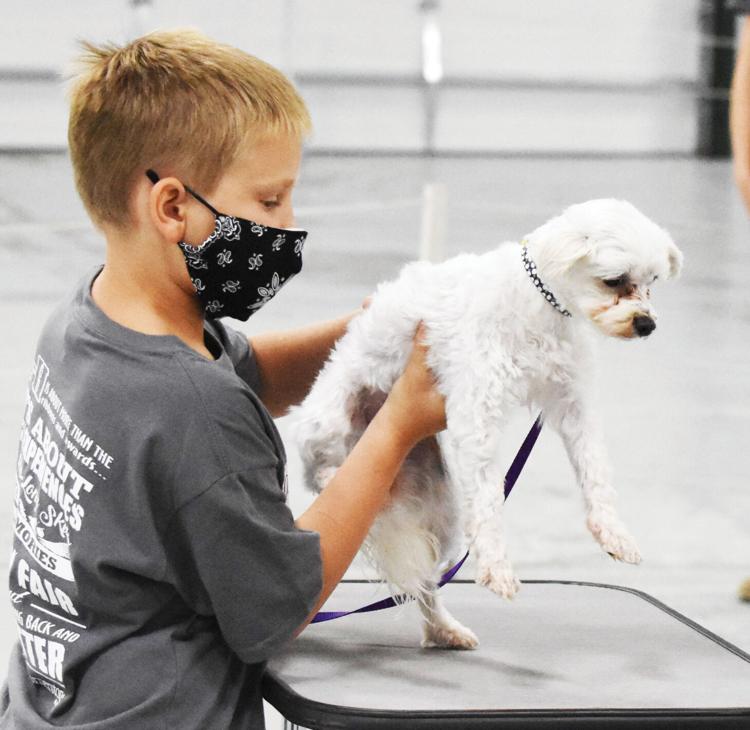 York County Fair still happens, in "show and go" fashion
Despite the challenges of 2020, the York County Fair's livestock shows still went on.
This year's format was "show and go," meaning the youngsters and their families brought in their animals on show days, went through all the show competition protocol, and then loaded up the animals to return home that same day. No animals stayed overnight in the barns this year, as exhibits for the public.
Besides the livestock shows, there were some outdoor events, including a free outside movie, figure eight races and tractor pulls.
York man formally charged with attempted murder
Mario Reyes, 60, of York, was formally charged with attempted murder and bound over to District Court.
He is accused of stabbing and strangling a woman. The near-fatal assault led to formal charges of attempted second degree murder (a Class 2 felony which carries a possible maximum sentence of 50 years in prison), first degree domestic violence (a Class 2A felony which carries a possible maximum sentence of 20 years in prison), first degree assault (a Class 2 felony which also carries a possible maximum sentence of 50 years in prison) and strangulation (a Class 3A felony which carries a possible maximum of three years in prison with 18 months of post-release supervision).
It is explained in court documents (an affidavit filed by the lead investigator with the York Police Department) that emergency communications received a 911 call the evening of July 1, from 413 North Beaver Ave. The call abruptly ended – but before it did, dispatchers could hear screaming in the background and someone speaking in Spanish.
The officer says in his report to the court that upon arrival, he heard a woman screaming.
"Since I heard the screaming, I walked into the residence through the unlocked front door," the officer wrote, noting that the screaming directed him to the front bedroom.
He says in the affidavit that when he walked through the bedroom doorway (which only had a curtain), he could see Reyes on top of the female victim with "one hand around her neck and one hand around her wrist. I could see blood everywhere. The York Rescue unit also came in at that time. We determined that Mario (Reyes) was not helping (her), it appeared as if he was strangling her. Mario moved his hand from her wrist and had both hands around her neck. When this happened, she stopped screaming."
The officer pulled Reyes off the victim, according to the affidavit. When asked what happened, Reyes allegedly said, "I hurt (her)."
The affidavit says the officer saw a bloody knife lying on the ground next to Reyes' right foot and extremely severe injuries to the woman's neck. The officer said it appeared she had been stabbed multiple times. There was also blood splatter all over the room, the document says.
The victim was transported to York General Hospital and then taken by helicopter to another hospital. At the time of her transport, York Police Chief Ed Tjaden said her injuries were considered life threatening.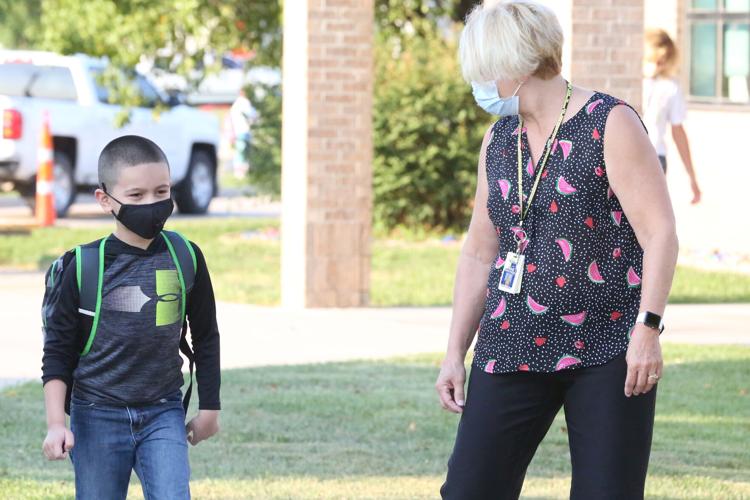 In-person school resumed in August with a goal of trying to continue on-site learning until the Christmas break. That goal was met.
When school first started, Kim Schepers, York Middle School English teacher said it was "going much better than I had anticipated."
When she was interviewed for that August story, she and her seventh-grade mythology classes were scattered on the middle school lawn, working on their laptops and sporting masks.
York Elementary School Principal Kris Friesen said she also had a few concerns, but by the end of the first week of school, they were squashed. "All of the things I was worried about have fallen into place," she said.
Mitch Bartholomew, York Public Schools Superintendent, said at the start of the school year there were a few typical start-of-the-school-year bumps, but nothing out of the ordinary. "Your first few days of the school year are usually a little chaotic, but we feel like things have gone smoothly," he said. "The start of the year has been amazing."
Kenny Loosevelt, York Middle School Principal, said he was also happy with how the COVID-19 influenced school year is shaping out. "It's going remarkably well. I'm so impressed with our students and our staff," he said.
Mask issues were on the minds of many teachers and administrators, but the policy has caused little student pushback, if any. "I'm very impressed with the kids wearing their masks. It's seldom that we have to tell them 'hey, put on your mask' or 'pull up your mask and cover your nose,'" said Jason Heitz, York High School Principal. "Even at lunch – most kids when they're done eating put their masks on right away."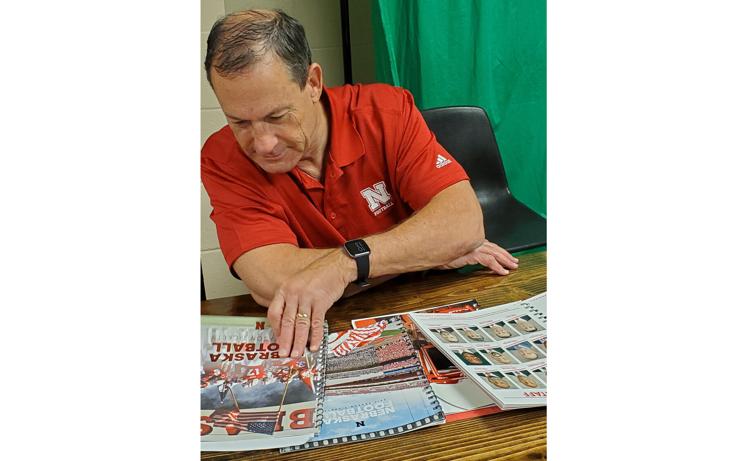 In early September, the scenario regarding Big 10 – namely Husker – football remained fluid and unknown.
One thing was certain, at that point, no Husker Football was happening.
Of course, there are the many die hard Husker fans who live in all the communities of this great state. They stayed home, the stadium in Lincoln remained empty, and no one had anything to watch or listen to on Saturdays.
It also had an impact on the economy – even here in York.
During the September football drought, Bob Sautter of the York County Visitors Bureau said York businesses often benefitted from Husker fans passing through, grabbing a bite to eat or staying in one of the hotels here.
"Under regular circumstances they would have a lot more traffic with the games in Lincoln," Sautter said. "We do get a lot of people who want to get an hour's drive in and avoid traffic."
Besides lodging, said Madonna Mogul, York Chamber of Commerce Executive Director, other elements of York's business community were to be affected as well. "People aren't going to be buying things for tailgating," she gave as an example.
Sautter noted the widespread effect the lack of a game day will create. "It'll affect a lot of businesses."
Mogul said not having a traditional game day would likely have an impact on the city's pocketbook. "It's going to affect our sales tax and our lodging tax," Mogul said.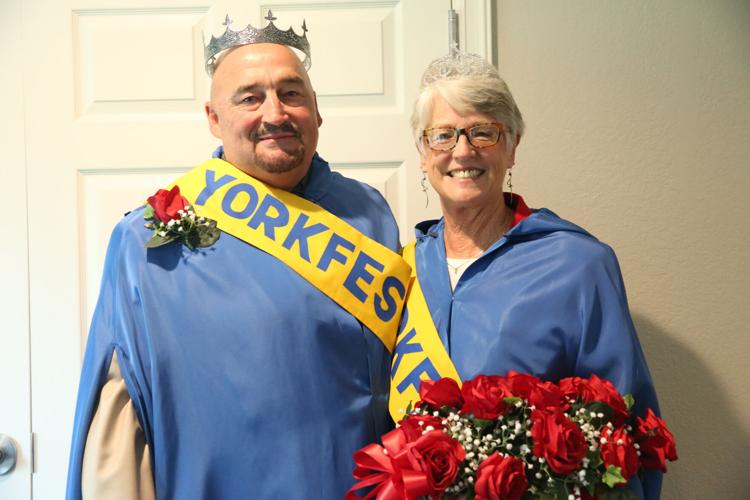 Yorkfest was held in the middle week of the month of September, with all types of protocol and changes thanks to the pandemic.
But the good news is that the annual event not only was held – it also celebrated the 150th birthday of York and York County.
Warren Thomas and Irene Duncan were named this year's Yorkfest King and Queen.
The parade was held in a different sort of format – but it wasn't any less grand. With the Phase 3 directed health measures in place, which included spectators watching from their cars, about 100 vehicles were parked along the route for the event.
When everything came together, there were 45 parade entries.
"We had about half [of usual total]," Mogul said. "That was our goal."
Typically, the Yorkfest Parade draws about 100 entries, about half consisting of marching bands.
"Bands are so important in a parade," Mogul said. The York High School Drum Line and Dorchester Public Schools Band took on the coronavirus challenge, getting creative and riding along the route on trailers.
The grand procession of floats, decorated vehicles and musicians driven past the rows of spectators were just as creative -- if not more so. "There were some great floats," Mogul said of the entries, many utilizing balloons, streamers and giant "cakes" to celebrate the community's 150th year.
And the 50-year-old time capsule, which had been buried by the community center, was retrieved and opened before the public.
Encased in the time capsule were hundreds of York Centennial commemorative buttons, several vinyl records, water-soaked Bibles, photos and other documents. The top several inches within the box were in relatively good condition, but the deeper staff dug into the box, the more water damage was present.
One item that escaped most of the water damage was a drawing by Phil Epp – who at the time, according to the signature, was aged 22. It is a carefully, precisely-drawn York Centennial seal; a circle enclosing drawings of what Epp felt defined York when he drew the seal 50 years ago.
Also surviving well were centennial bumper stickers, their blue and yellow colors urging "the Greater York Area" to "join the fun."
The pinback buttons were crusted with rust, save for shiny, tiny bells hanging from a portion of the buttons – all celebrating York's Centennial. Though tarnished and only barely distinguishable, several attendees at the unveiling grabbed a few as souvenirs of a celebration decades ago.
A folder of vinyl records was enclosed. At the time it was undistinguishable what sounds the recordings would produce after five decades.
Still, the value of the time capsule's contents is priceless, a snapshot of what was memorable and important to the York area community's citizens 50 years ago.
Phase 4 began in September which meant many restrictions mandated in Phase 3 were no longer mandated by law but were now recommended best practices.
The percentage of capacity of indoor spaces remained at 75 percent – that was required by law.
But the other state-imposed mandates were now considered voluntary.
When the change was announced, it was explained by state officials that the decision to pare down restrictions was made based on the capacity of Nebraska medical facilities to handle an increase in patients.
"The goal has always been to protect hospital capacity and capacity remains stable," said Governor Pete Ricketts' spokesman Taylor Gage.
First COVID-related death reported in York County
It was mid-September when the first confirmed COVID-related death was reported in York County. A man in his 70s, who had been hospitalized, had died.