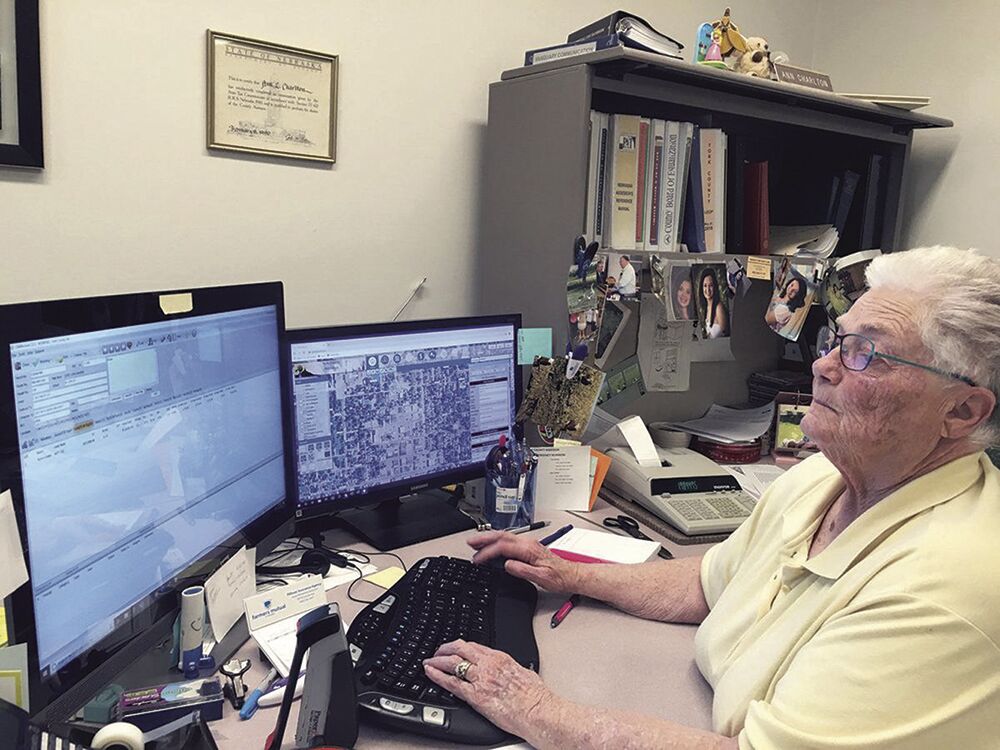 YORK – York County Assessor Ann Charlton has announced she will not be running for reelection next year as she plans to retire at the end of her current term.
And what a career with the county she has had – a career spanning 51 years.
It was 1969 when Charlton took her first job with York County.
She started in the treasurer's office, working for Treasurer Mabel Johnson.
When she started at the treasurer's office, Charlton said she had a lot to learn and she had good teachers. She spent 20 years in that office, working for Treasurer Johnson, then Treasurer Marge King and eventually Treasurer Loretta Heiden.
Then in 1989, longtime York County Assessor Melvin Reetz announced he was going to retire. Heiden encouraged her to pursue the position and Charlton says she remembers hearing the same from the sitting county commissioners.
"I learned as much as I could, I took the test, was certified and then ran," Charlton remembers of that 1990 election cycle.
In that 1990 election, she ran against at least two other people (she says she can't remember if there were more) and won.
In all these years of coming up for reelection, she has only been challenged one other time besides the first go-around.
She's seen a lot in her 50 years of working for the county. Consider the fact that when she started working for the county, the York interchange – as an example – didn't really even exist. It certainly didn't look like it does today, with so many businesses existing in an area that was once just farm ground.
Farming has changed – land values are exponentially higher.
Commercial and residential values are vastly different.
"Back then, I would have never imagined in a million years that I would be valuing properties at millions and millions of dollars like we do today," Charlton said.
And when she first became county assessor – all parcels were valued at 35 percent of actual value. "That's what you were taxed on," Charlton explained. "It didn't matter if it was farm ground or residential or commercial. It was all the same. Now, obviously, farm ground is valued at 75 percent and everything else is at 100 percent."
Charlton has worked with many different county commissioners – she doesn't know for sure how many, she said in an earlier interview.
During her tenure, so far, as assessor, she has only had to go before the Nebraska Tax Equalization and Review Commission (TERC) four times. These hearings are held when a property owner wants to appeal their valuation at the state level.