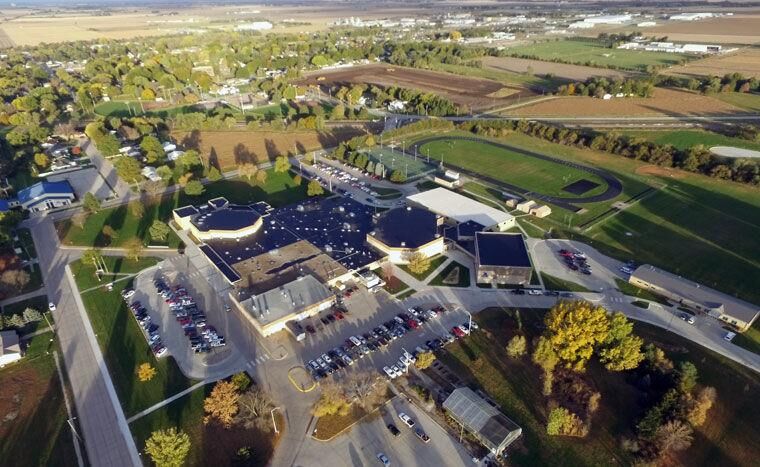 YORK – York Public Schools Board of Education met in regular session Monday, Feb. 22 at the school's District Office.
The meeting covered plenty of ground, but the main focus was a report from Katie Burger, York High School English teacher and expert-in-residence of instructional coaching and statistics crunching. Teaching has become much more fine-tuned to producing learning success in students, as Burger visits with teachers and teams to help improve teaching effectiveness. It's no lecture, though, Burger told the board. "I don't tell them what to do," Burger said. "We have a conversation. I help them reflect and I help them make a plan."
Part of developing teaching plans comes from teachers watching footage of themselves teaching with Burger. "They are way harder on themselves than they need to be," Burger said. Measure of Academic Progress (MAP) testing also reveals effectiveness via a bit of number crunching. The adaptive test measures students' instructional level in language, reading and math. Test results can be applied to instructional coaching and assessing any learning loss that could occur when school has not been in session. York Public Schools' learning data in the midst of a pandemic and several months of online learning are encouraging, Burger reported. "[Learning loss] is minimal when you look at the data," she said. Learning loss routinely occurs over extended beaks in school, such as summer. "We have a ton of students who are growing and gaining ground back," Burger said.
While campuses seem to be bursting out of their seams in learning, York Elementary School had a different kind of burst during the recent extreme cold snap. Two pipes burst: one in a restroom and another in the front office. Fortunately, the breaks were caught in time. York Elementary School Principal Kris Friesen said staff in the front office were able to react quickly to save files and other items from water damage. Damage from the breaks could have been much more severe, as some water was absorbed into drywall close to the floor. "That's all been taken care of," said YPS Superintendent Mitch Bartholomew. "Cleanup is going fine." A company specializing in water damage restoration efforts was hired to repair what damage did occur and take steps to prevent more. Bartholomew said there are plans to meet with an insurance claims specialist concerning cost to the school.
In other business, COVID-19 numbers were looking good at all campuses as of the end of Monday's school day, Bartholomew reported. There were no positive cases to report in either students or staff. There were no staff quarantines at that time, but there were four students in quarantine. Bartholomew said the District is still anticipating the vaccination go-ahead for school faculty and staff. It will likely involve stations set up at York High School, Bartholomew said, but there are still technicalities and directives to take into account. "We don't know what that looks like. We don't have a day right now – we're just sitting in limbo," he said.
Driver's Education courses were also on the agenda. "We're not going to repeat the online method used last year," Bartholomew said. The board voted unanimously (board members Amie Kopcho and Barb Skaden absent) to leave driver's education class fees the same as last year: $325 for York Public Schools students and $375 for other students.