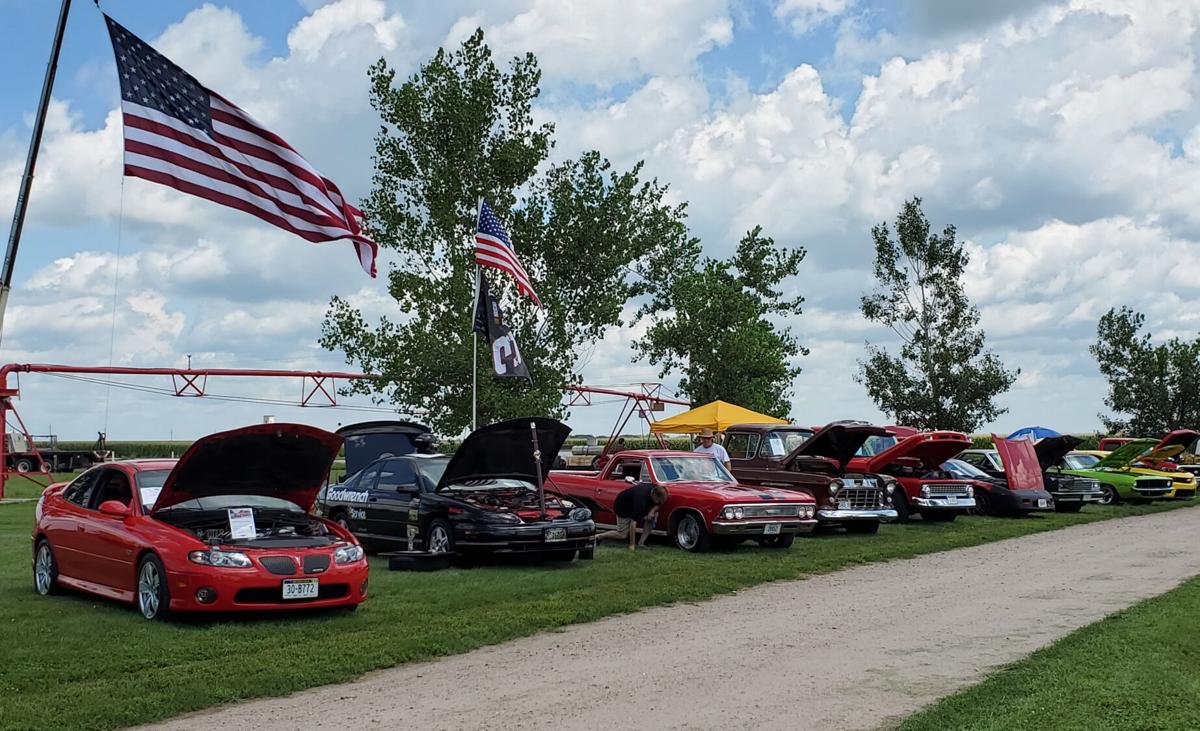 YORK -- Wessels Living History Farm's parking areas were filled with classic cars and tractors, and plenty of visitors to the farm.
"We had 31 cars and 11 tractors exhibited, along with vendors and great food," said Vicki Northrop, Wessels Living History Farm director.
This year marked the 14th year of the Wessels Car and Tractor Show. Old-fashioned farming demonstrations, and rides around the farm on an antique fire truck were also popular attractions.
Northrop said there was a lot of support from area businesses and individuals. Mark Neville and Neville Construction offered their crane to fly Bruce Wagner's giant American flag over the car show. Support also came in the form of participants keeping the coronavirus in mind. "I was so happy that people followed the guidelines for COVID-19. It helped us put on a safe event during this time," Northrop said.
Northrop is already thinking about not only Wessels next event, but next year's summer festival. "I hope that we can build on the success we experienced this year and encourage people to visit," she said.
Get local news delivered to your inbox!
Subscribe to our Daily Headlines newsletter.