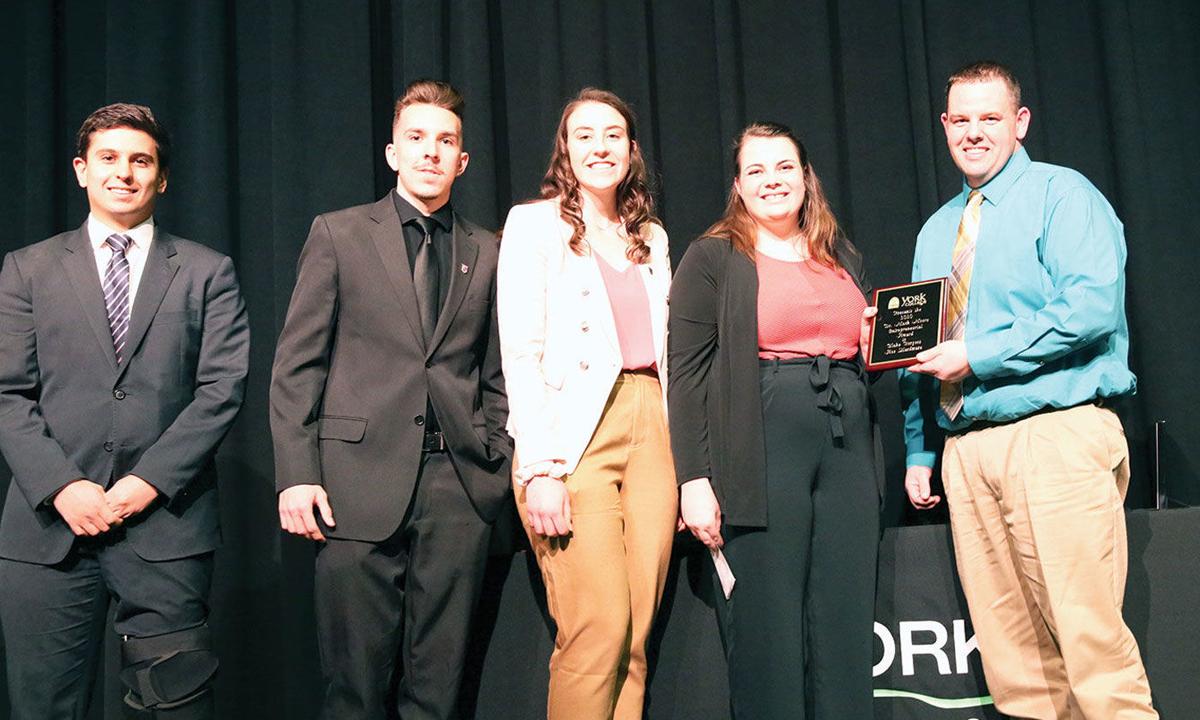 YORK – Blake Burgess, the owner of Ace Hardware in York, has been named as this year's recipient for the PBL D. Mark Moore Entrepreneurial Spirit Award.
Several years ago, the York College chapter of Phi Beta Lambda (a business education organization related to Future Business Leaders of America) partnered with the York Chamber of Commerce to establish the award. It was created in 2015 after Dr. Moore (a teacher and mentor at York College) passed away.
Announcing this year's award were Taylor O'Brien, president of the York College chapter of PBL, PBL Officer Diego Korol and Community Awards Committee members Abbey Draper and Giovani Froldi.
It was explained that the award is given to someone who possesses the qualities of entrepreneurial spirit, based on company stories, their visions for growth and innovation and commitment shown toward service in York County.
Draper explained that Burgess "has been living and working in the community of York since 2010. At that time, he bought and took over an existing store that had been around for 45 or more years. He and his family bought in with the commitment to help rural American flourish. Rural America, small towns like ours, sometimes are ignored in this day and age of faceless service and big box mentalities. Our recipient wanted to put back and maintain world class service, products and work environment in this area.
"Although he grew up a Kansas boy, he had the good sense to marry his wife, Casey, who was born in Henderson. Since that time, they have three beautiful kids – Brooks, Keely and Barrett.
"As our awards committee spent time with our winner, it was clear he embodied the spirit of this award," Draper said. "Innovative products and approaches to marketing, the courage to take risks by replacing old ideas with new ones, the commitment that his family has to this community and its soul, and a commitment to provide a positive work environment for a diverse team of employees."