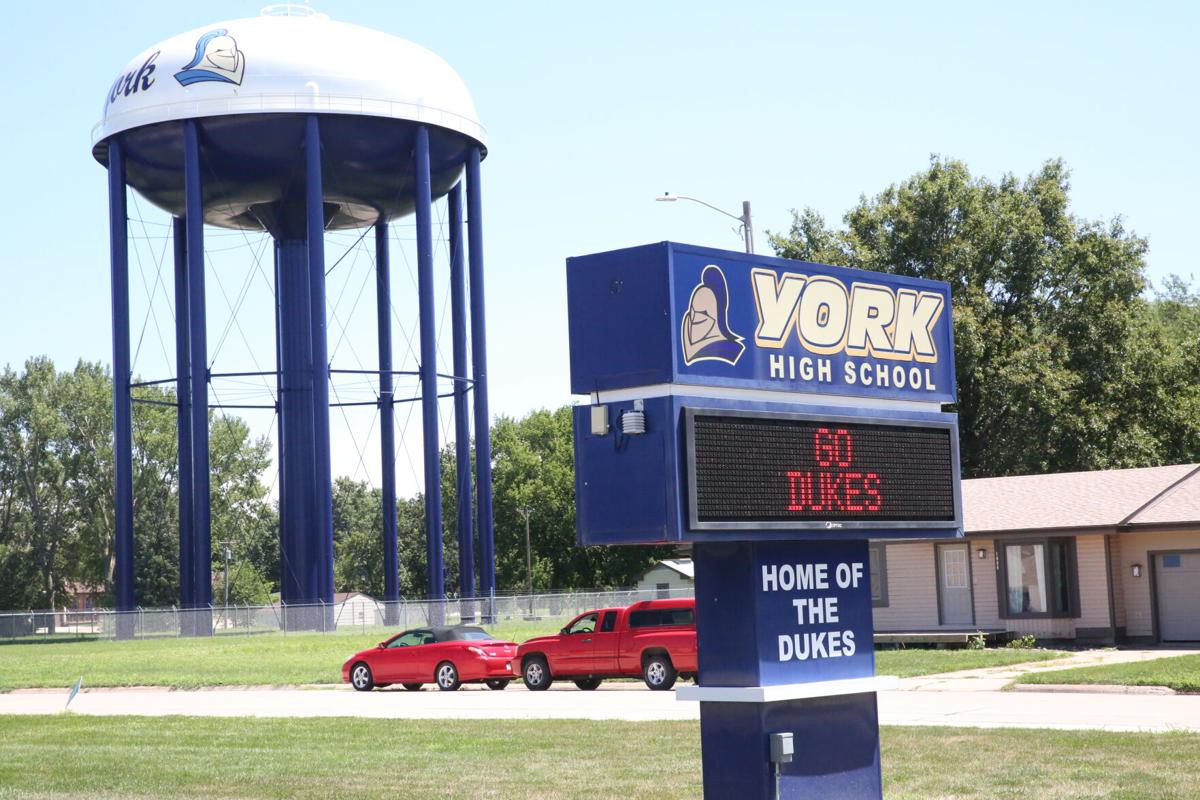 YORK – York Public Schools Foundation's Luck of the Draw fundraiser has been cancelled for a second year, due to COVID-19 precautionary measures.
Originally slated for April, the popular fundraiser typically brings in between $7,000 and $10,000 depending on the number of prizes awarded, YPS Foundation Treasurer Jean Vincent said. "All of that income was lost, but our Friends of the Foundation campaigns both years have helped us to be able to continue our work in support of YPS and maintain the Phil-Anthropy account for the needs of students in the District," she said.
"Project Phil-Anthropy" – established in honor of retired teacher-counselor, coach and YPS board of education member Phil Towle – supports students in need. Towle was known for helping such students; since its establishment Project Phil-Anthropy has carried on Towle's generosity by offering support for necessities these students might not otherwise be able to afford.
In addition to Friends of the Foundation and the Luck of the Draw Fundraiser, YPS Foundation has raised funds with pre-football game meal deals along with Henderson State Bank and run concession stands for games.
Despite coronavirus-related setbacks, the Foundation has continued to give, Vincent said. "We awarded grants last spring and will do the same this year," she said, adding: "Of course, the amount probably differs from what we would be able to give if we had the extra income."
York Public Schools Foundation Grants have been utilized for classroom enrichment like "wobble stools" at York Elementary School, curriculum and kitchen supplies for York Middle School's family and consumer science courses and robotics items for York High School. In recent years grant monies have been awarded to special projects at the District's after school and BOOST programs.
While Luck of the Draw is on hold until next year, there are still ways to help the YPS Foundation help YPS endeavors. Vincent said the Friends of the Foundation 2020-21 campaign runs until June of 2021, with a new campaign (2021-22) kicking off in late July 2021. Donor levels are: Friend ($25 - $99); Believer ($100 - $249); Builder ($250 - $499); Founder ($500 - $999); Navy & Gold ($1,000 - $2,499); Forever A Duke ($2,500 & Above). Friends of the Foundation donations – along with all other donations -- are accepted at the York Public Schools District Office, 1715 N. Delaware Ave., York, Neb. 68467.