YORK – Helping tiny tots splash and play has kept Karah Perdue coming back to the York Community Center as a Water Babies instructor for 10 years.
"I was pregnant with my first child and I was approached to start teaching this when the other instructor left," Perdue said. "I thought it would be a great opportunity for me to learn how to teach kids and I thought it would be a really great way to give back to the community."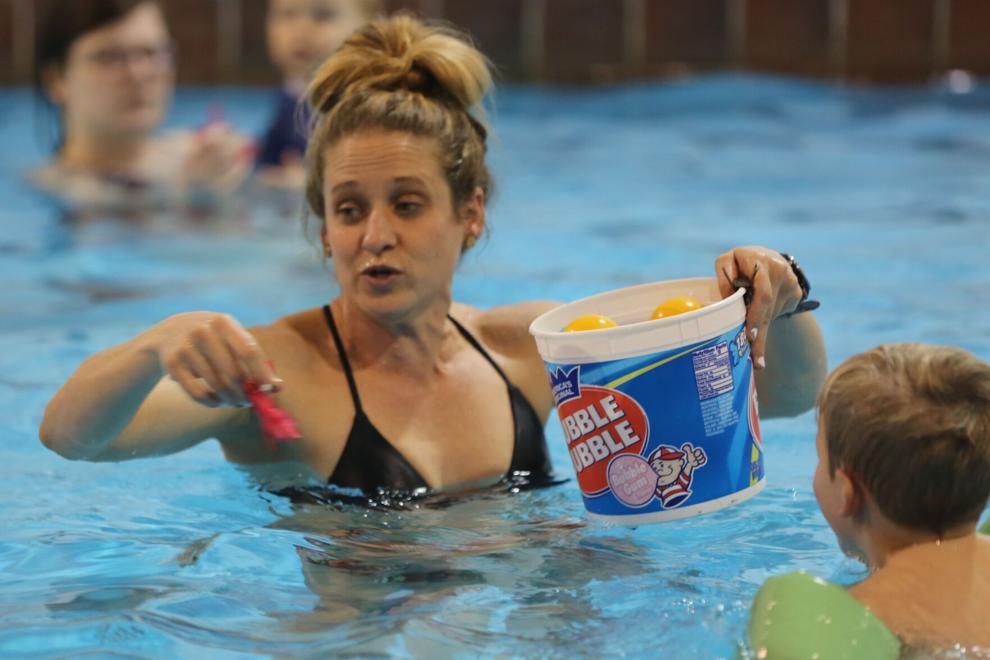 York Parks & Rec's Water Babies class – taught at the Community Center Swimming Pool – is for ages 6 months to 4 years old. It teaches swimming readiness in a fun, comfortable environment. "Whether you feel like your child has become a great swimmer or is comfortable with the water it's 30 minutes of you enjoying time with your kid and spending just focusing on them and focusing on the skill," Perdue said.
Becoming comfortable in the water should be taught early, Perdue said. "Water a lot of times is very scary for parents. It's good to know the cues and it's good for them to work together and have that mutual respect for the water."
Classes like Water Babies can help combat drowning accidents, which are highest in number among children under the age of four. Drowning is the second leading cause of unintentional deal in children 1 to 4 years old, according to National SAFE KIDS Campaign and the National Safety Council. For children under a year old, drowning is the third leading cause of death, the organizations state.
Getting acquainted with the water and water safety can be more effective in a group setting, Perdue said. "It helps having an instructor there so if the mom or dad has a question or if the child is nervous," she said. "It's nice to have somebody there that is calm and very comfortable with the water." Being around children their own age in a class is also helpful. "Kids learn a lot from watching each other," Perdue said.

As serious as the motivation behind Water Babies, the class is full of water splashing and children giggling – and parents smiling. The class opens with a few songs ("If you're happy and you know it blow bubbles!") and includes games like parents guiding children through the water towards a floating toy.
The five-day class usually fills up quickly, and there are plenty of reasons why. Simply, safely splish-splashing with your favorite little one is an important learning experience, Perdue said, but that isn't the only reason the class is popular. "It's a lot of fun," she said. It's a great opportunity for parents to have some time with their children."
STE_5175.JPG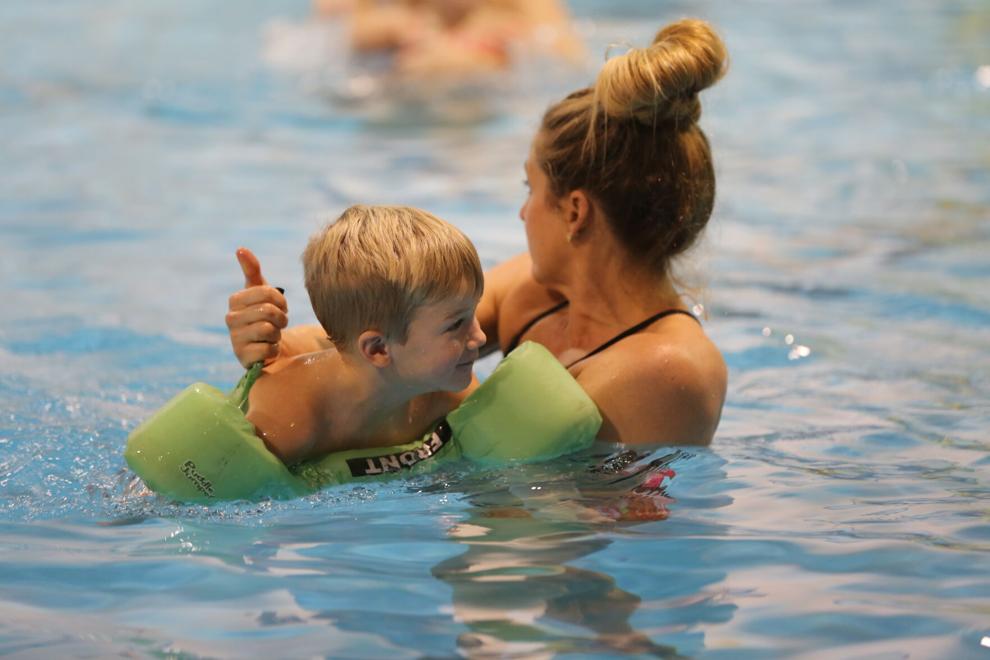 STE_5176.JPG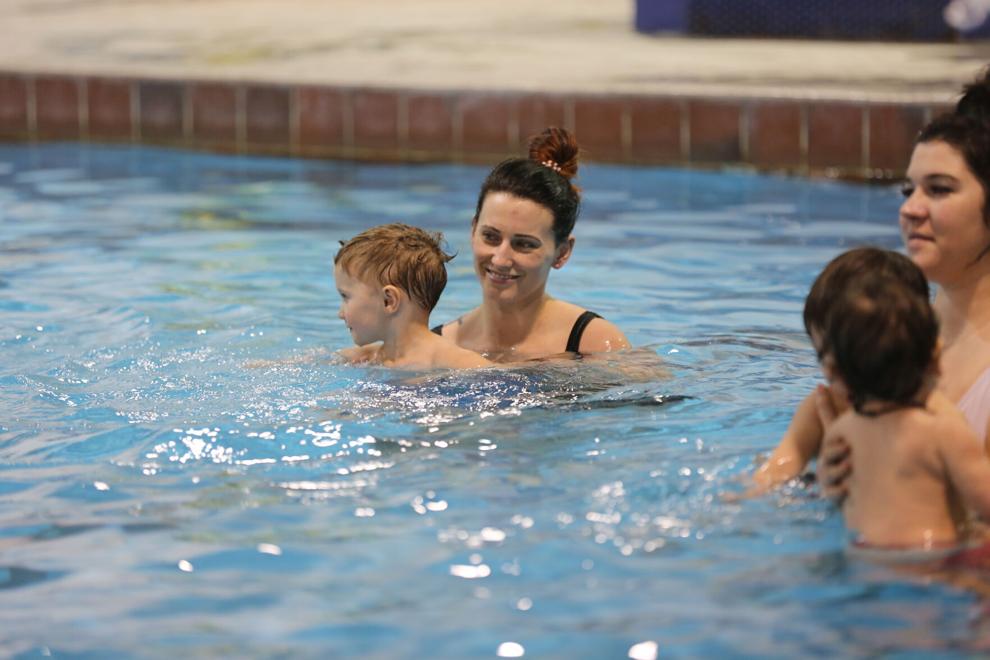 STE_5178.JPG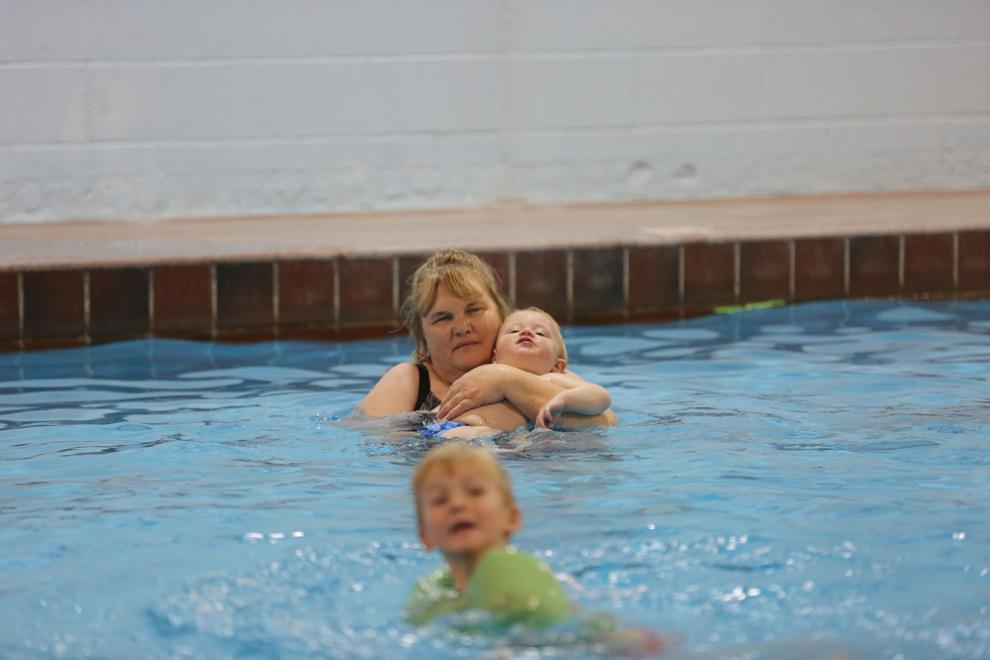 STE_5179.JPG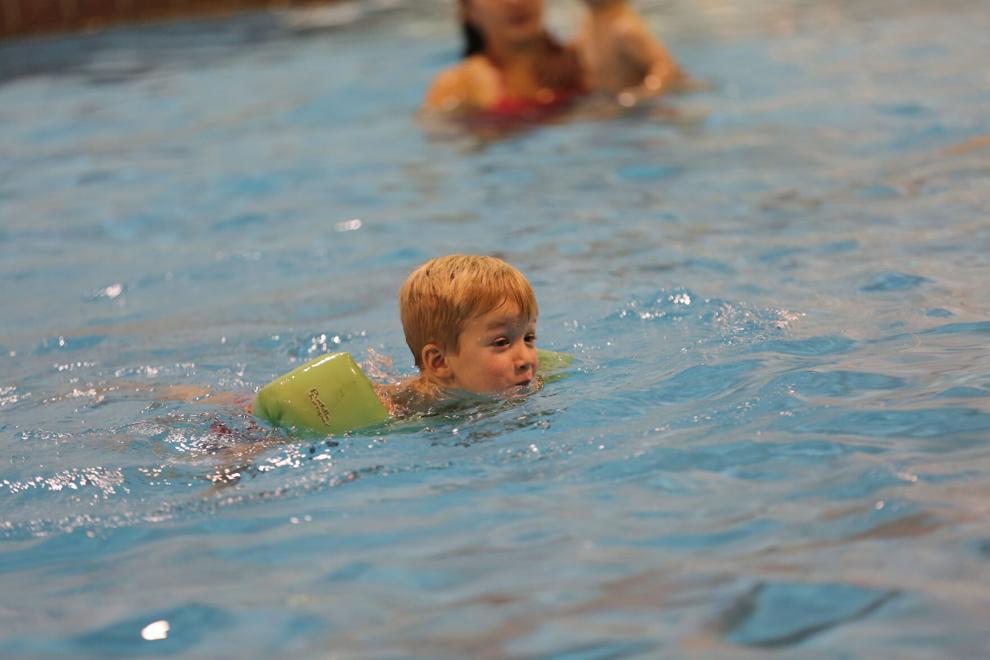 STE_5181.JPG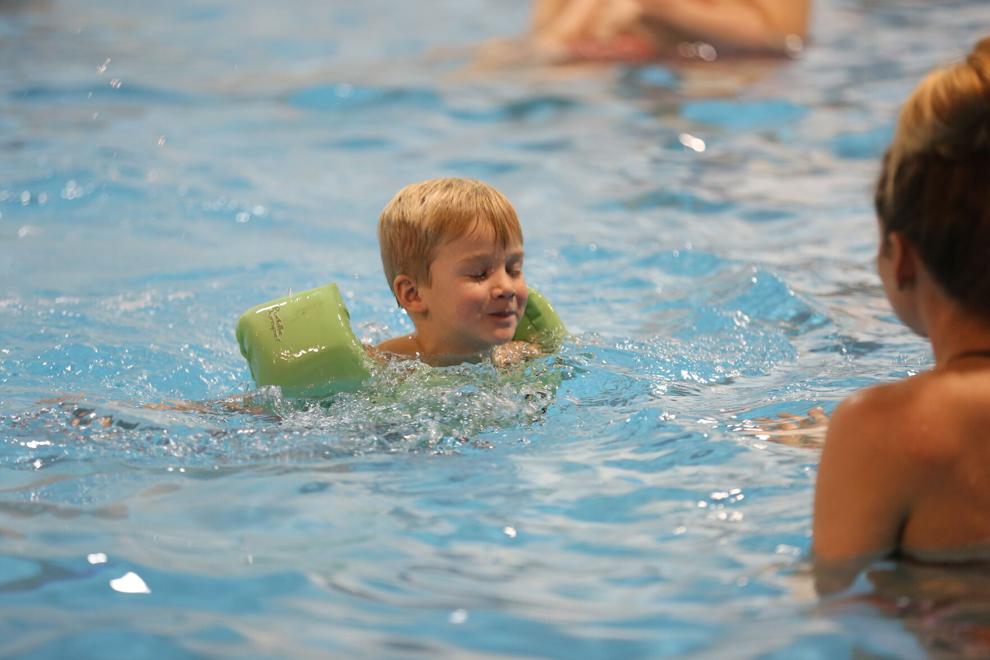 STE_5183.JPG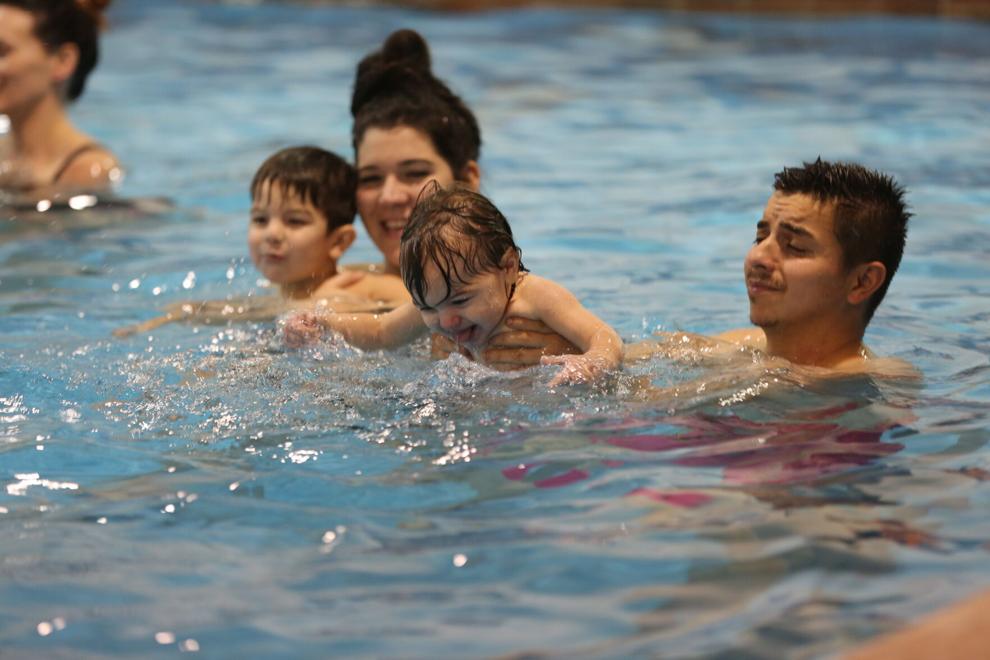 STE_5186.JPG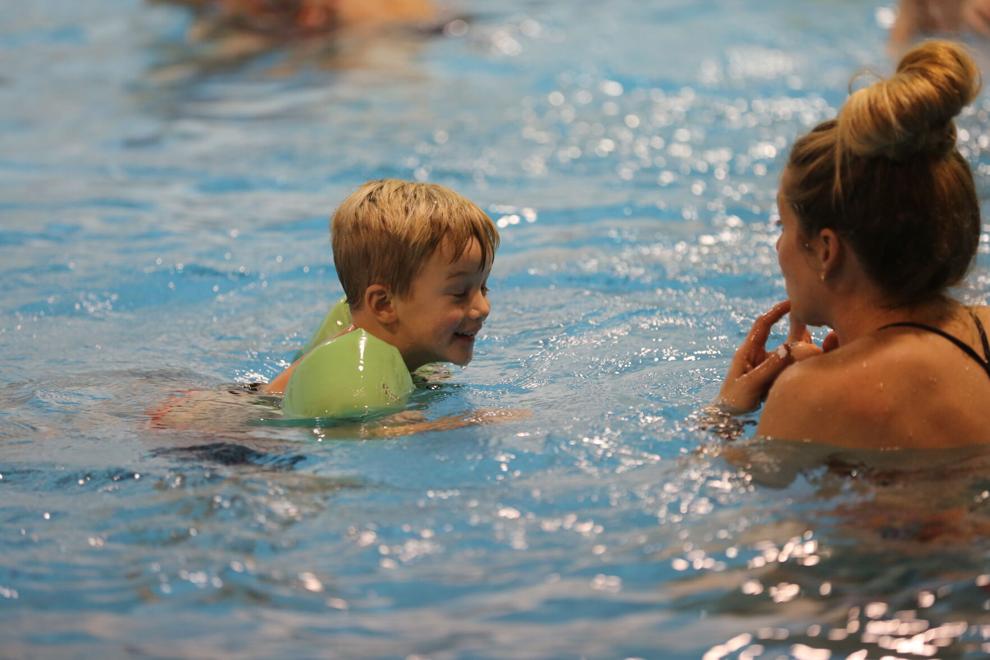 STE_5189.JPG
STE_5190.JPG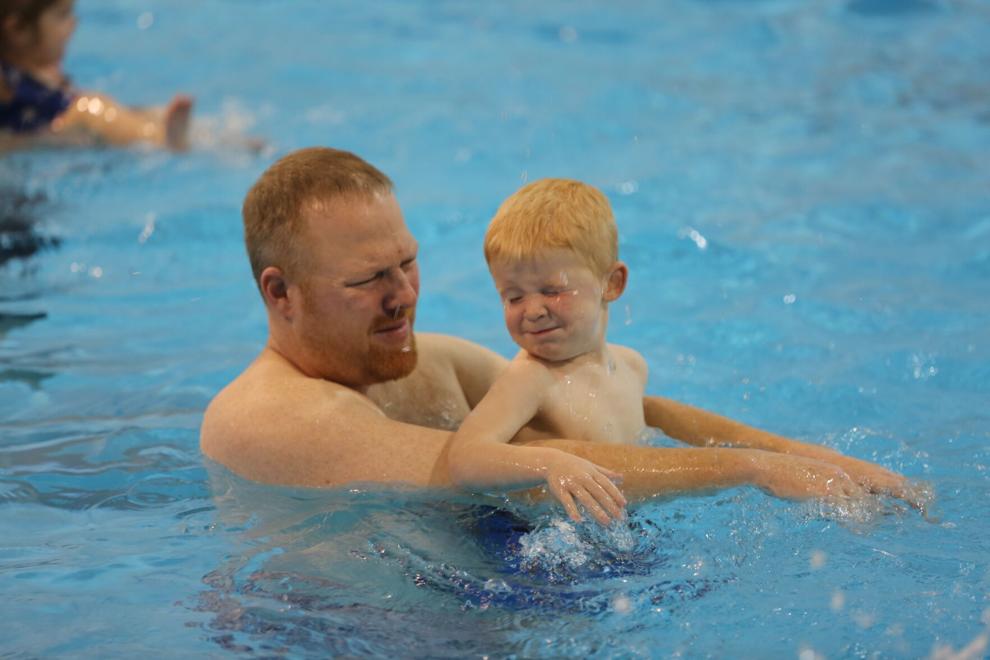 STE_5191.JPG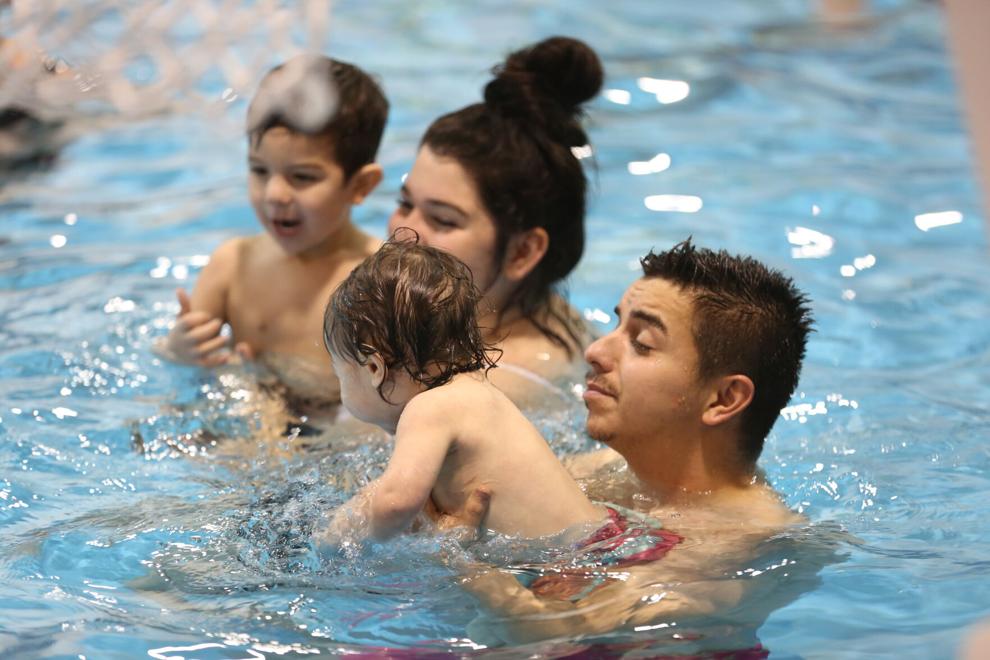 STE_5192.JPG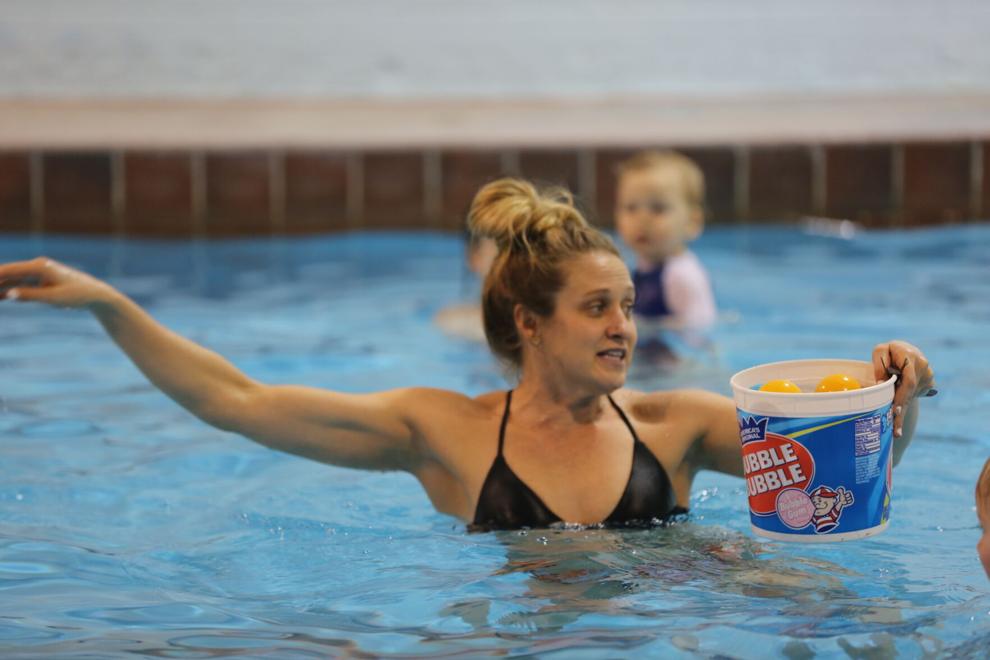 STE_5197.JPG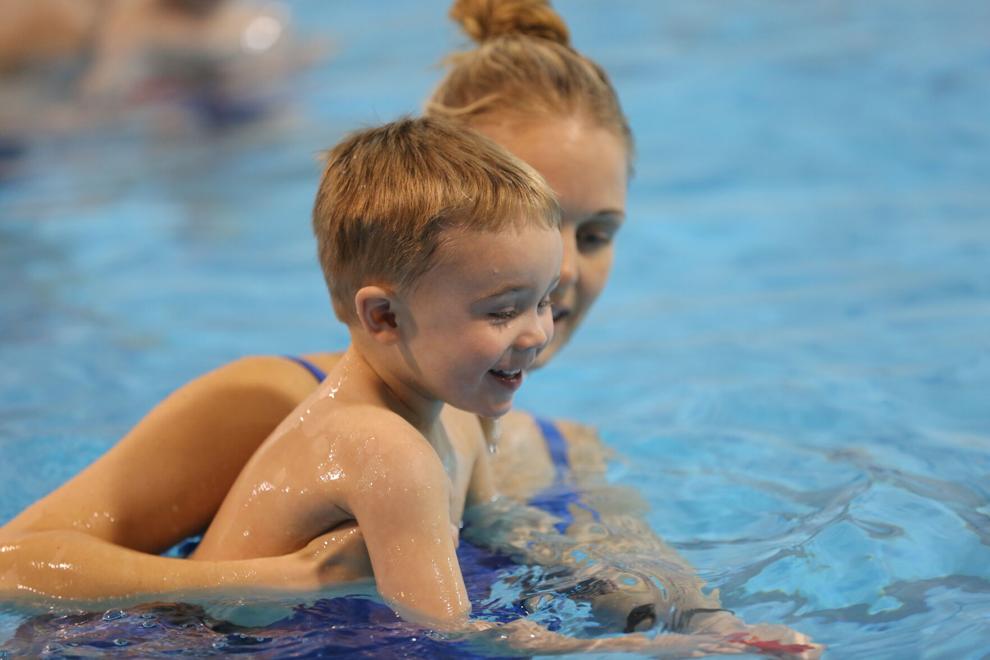 STE_5198.JPG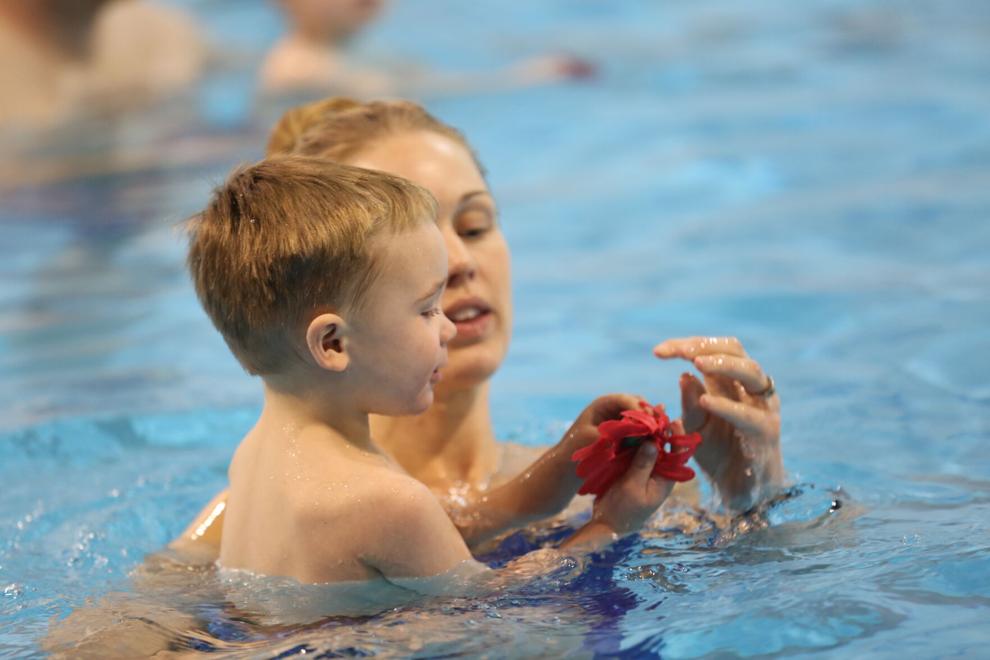 STE_5199.JPG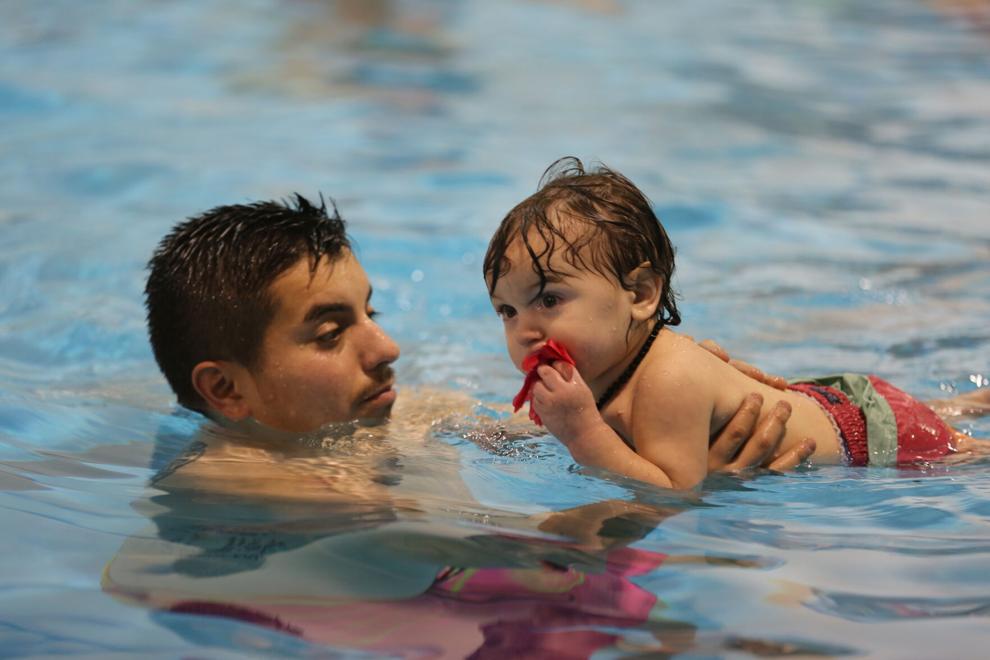 STE_5201.JPG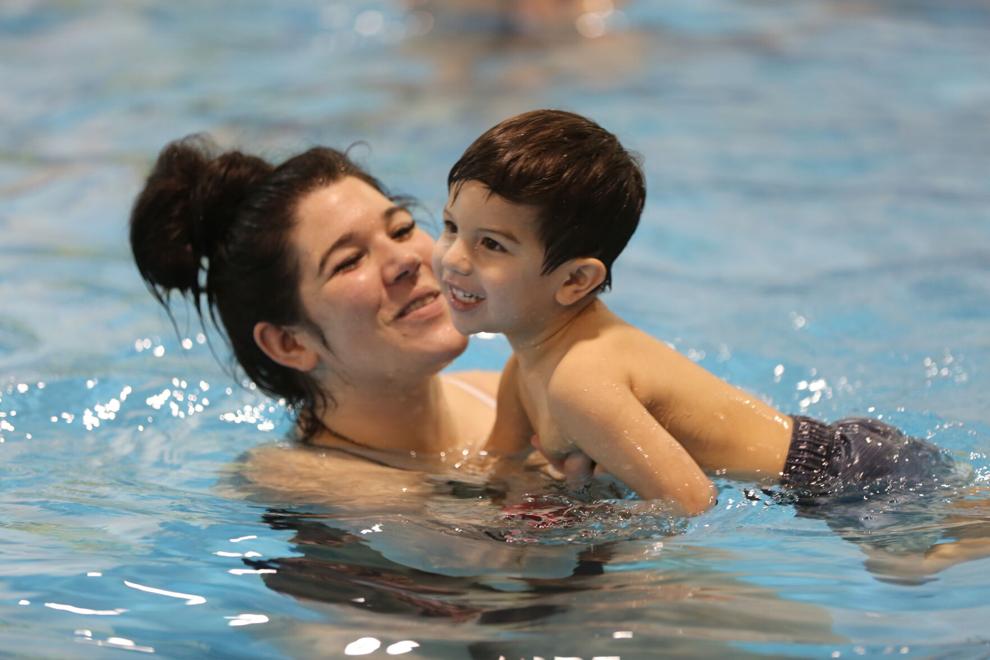 STE_5202.JPG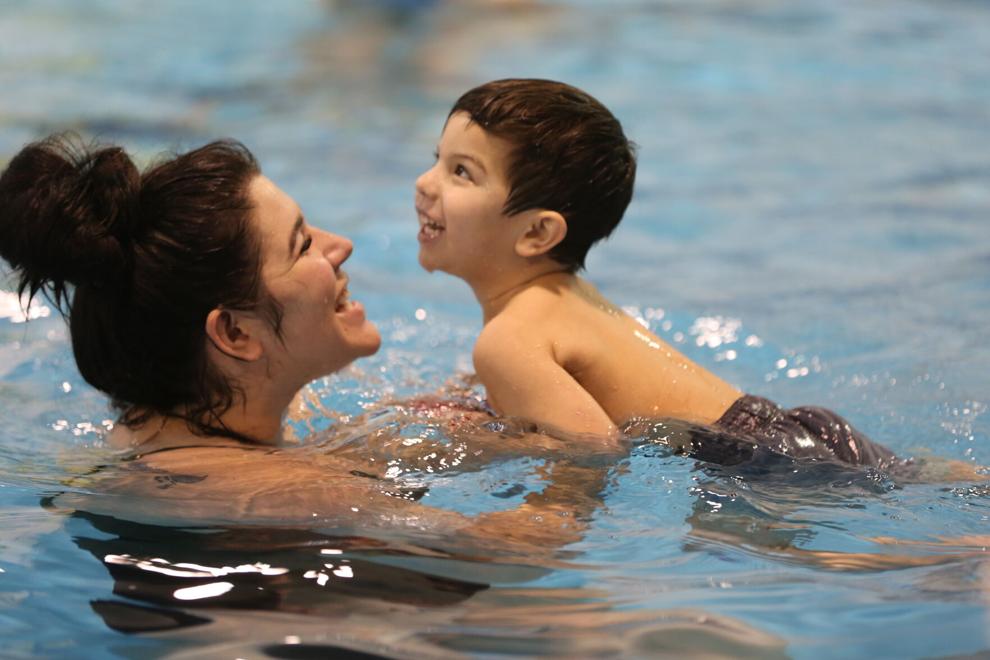 STE_5203.JPG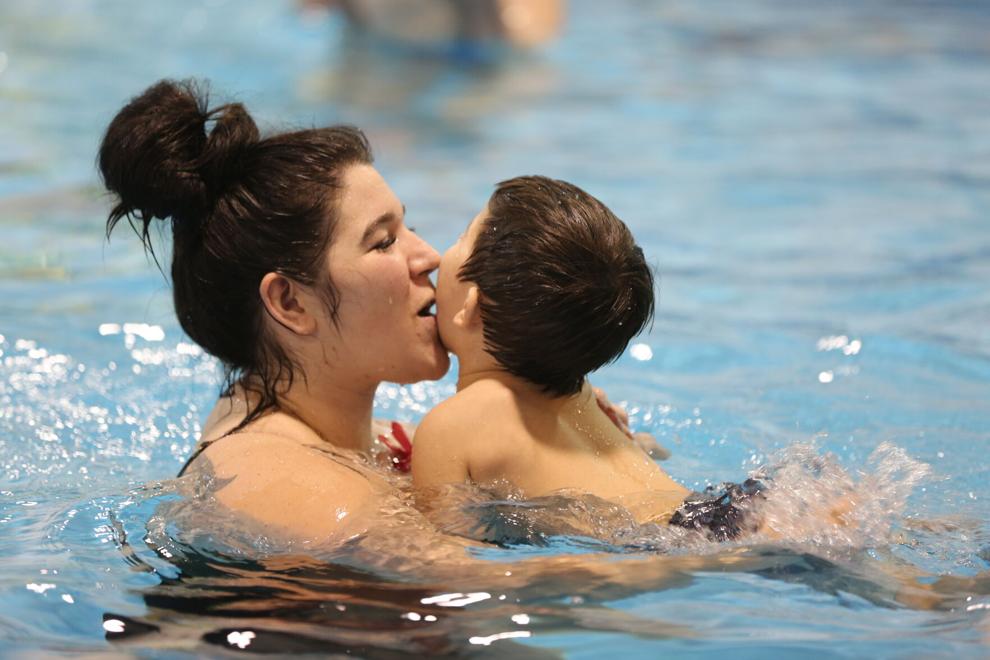 STE_5204.JPG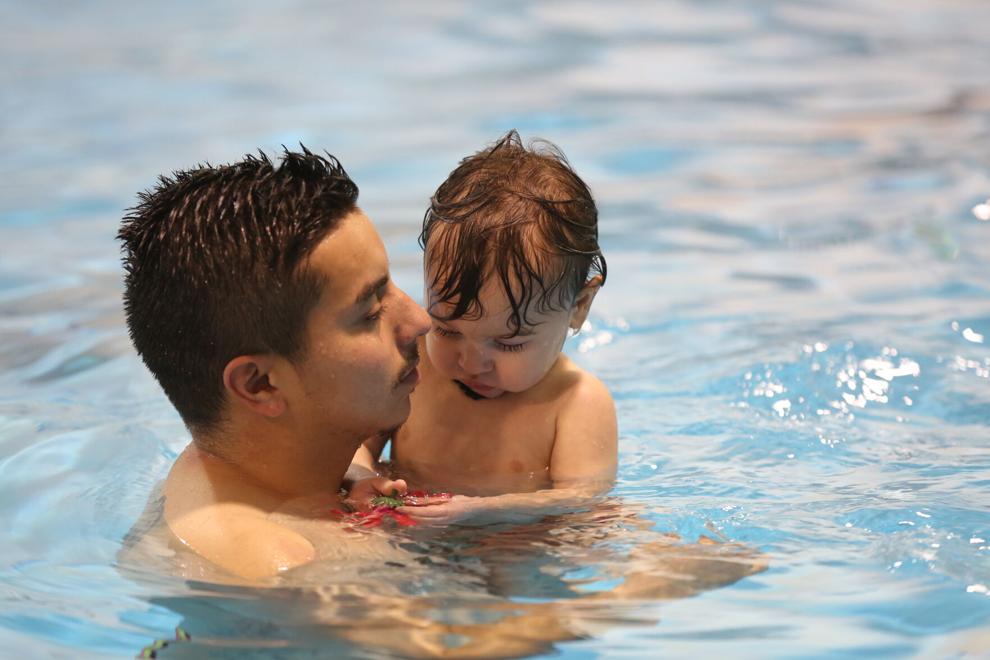 STE_5205.JPG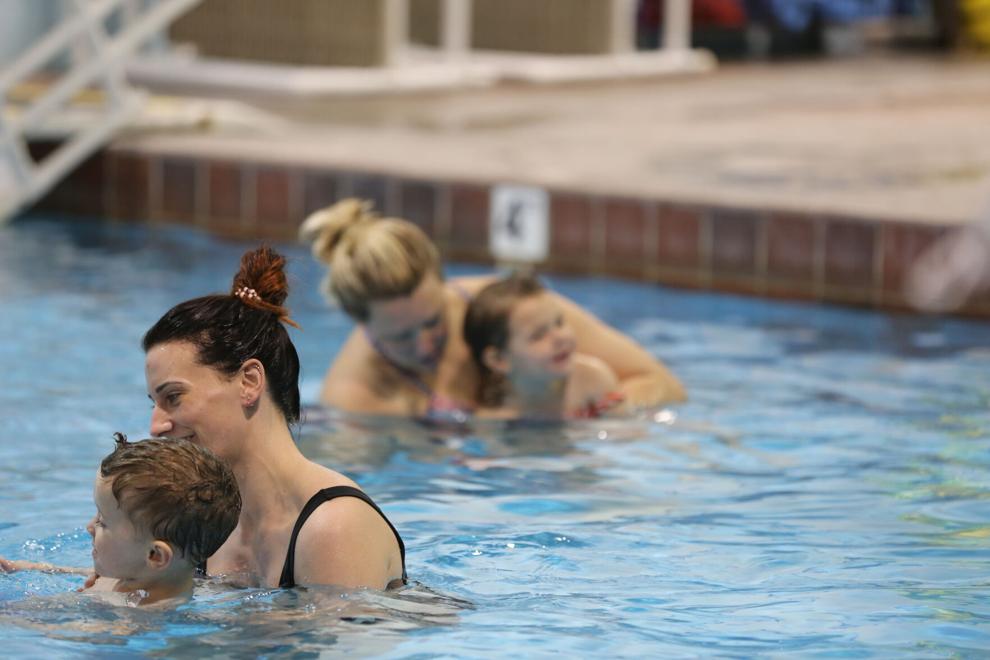 STE_5206.JPG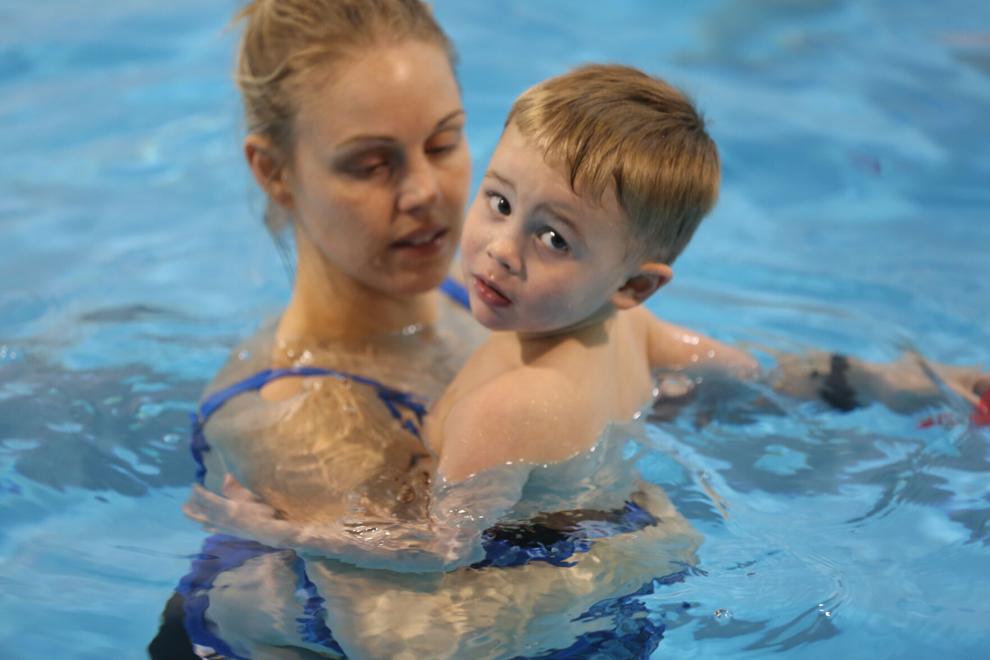 STE_5210.JPG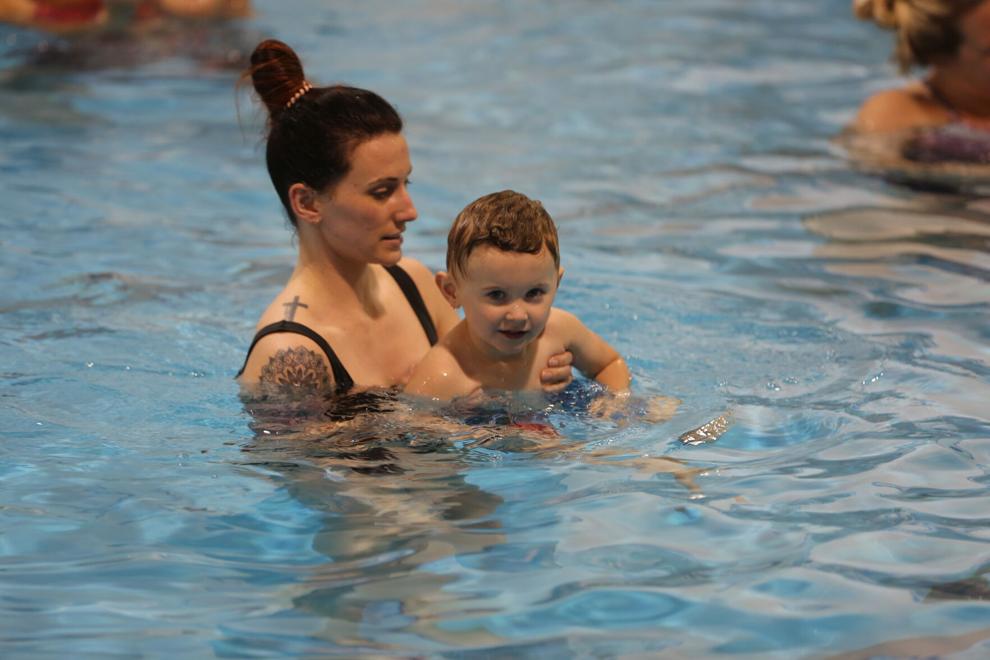 STE_5211.JPG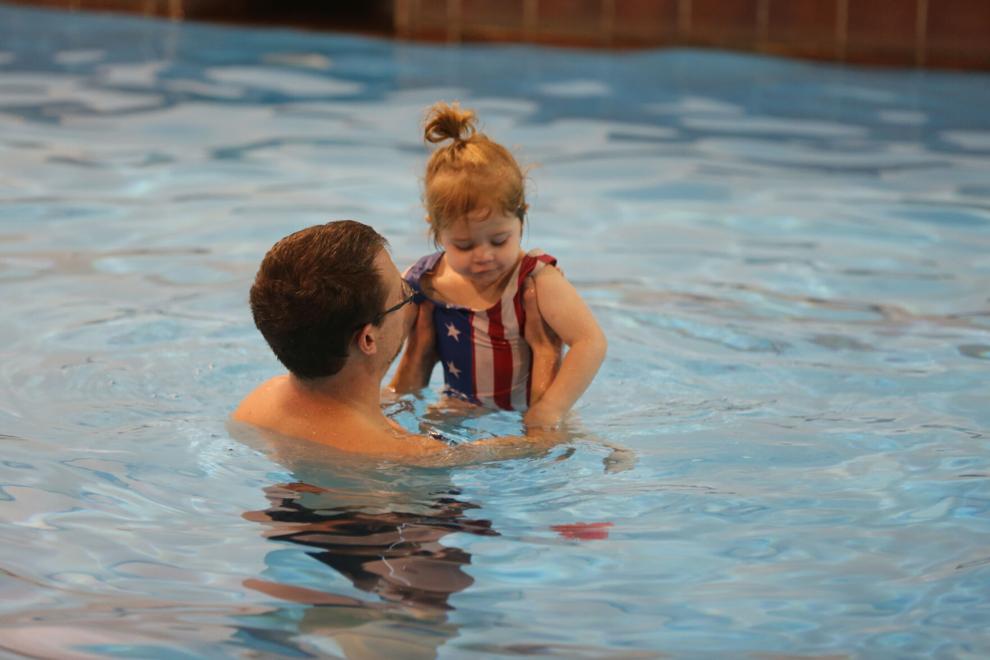 STE_5214.JPG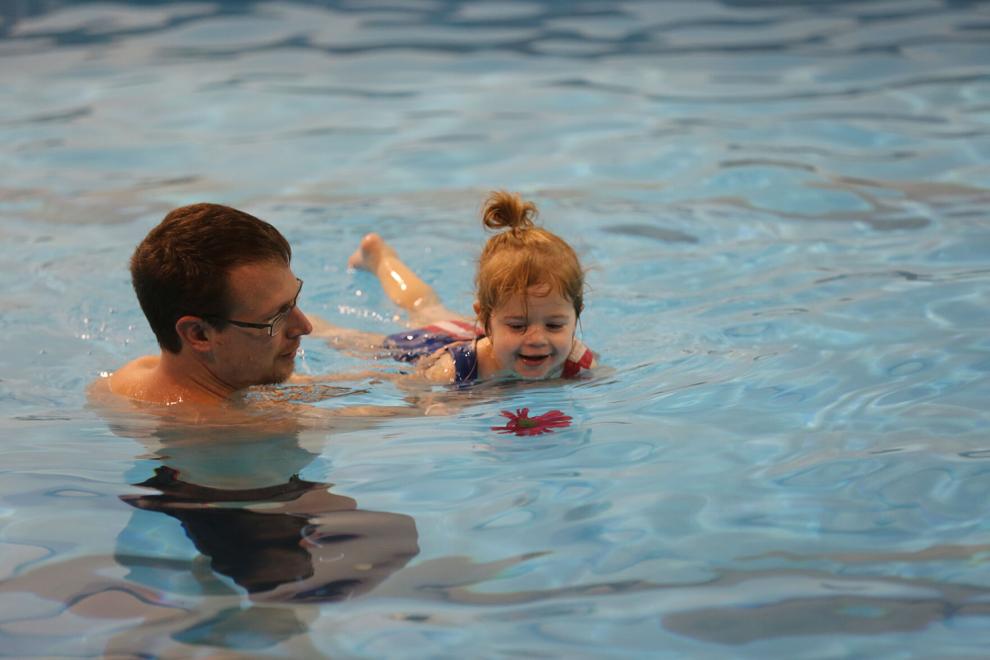 STE_5217.JPG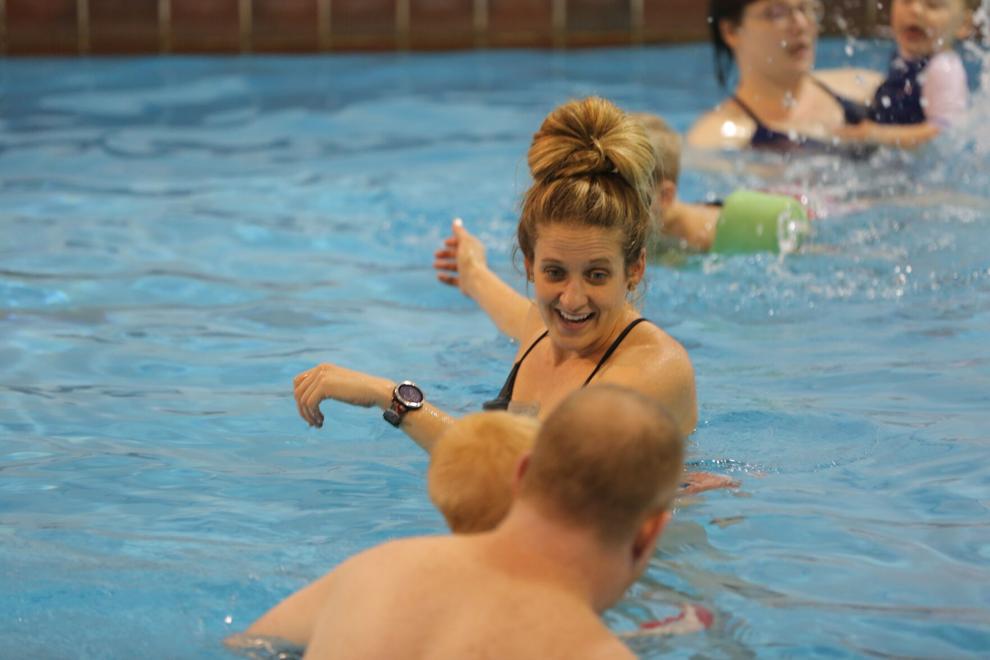 STE_5221.JPG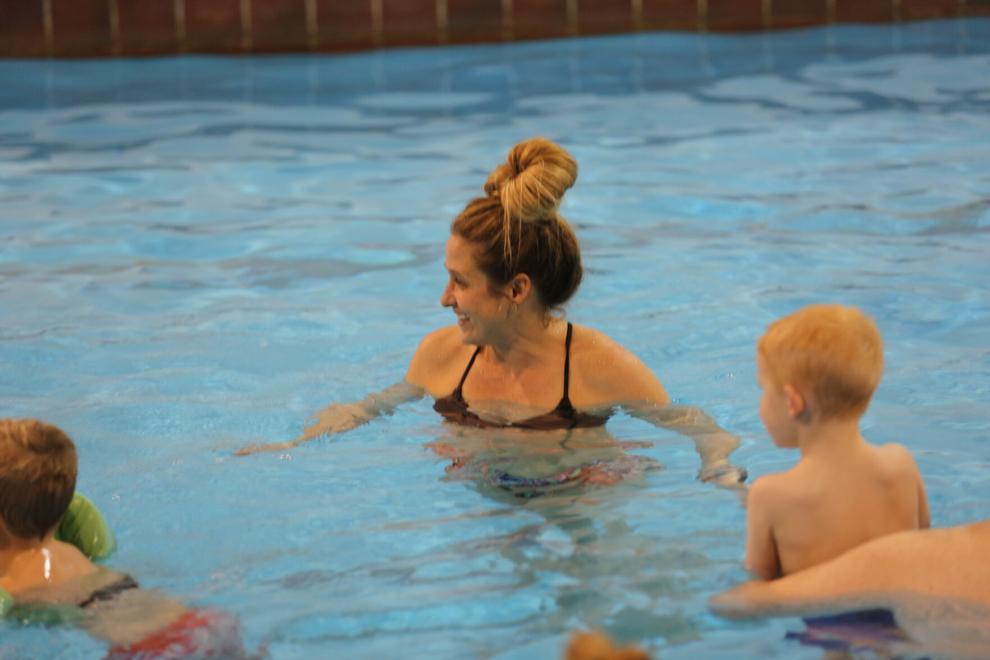 STE_5222.JPG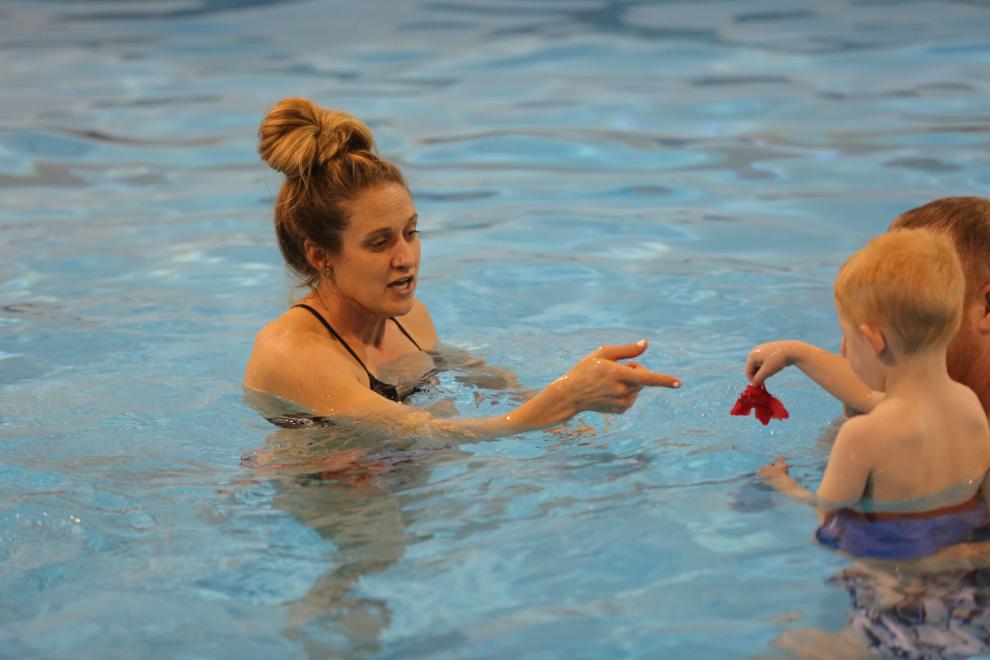 STE_5225.JPG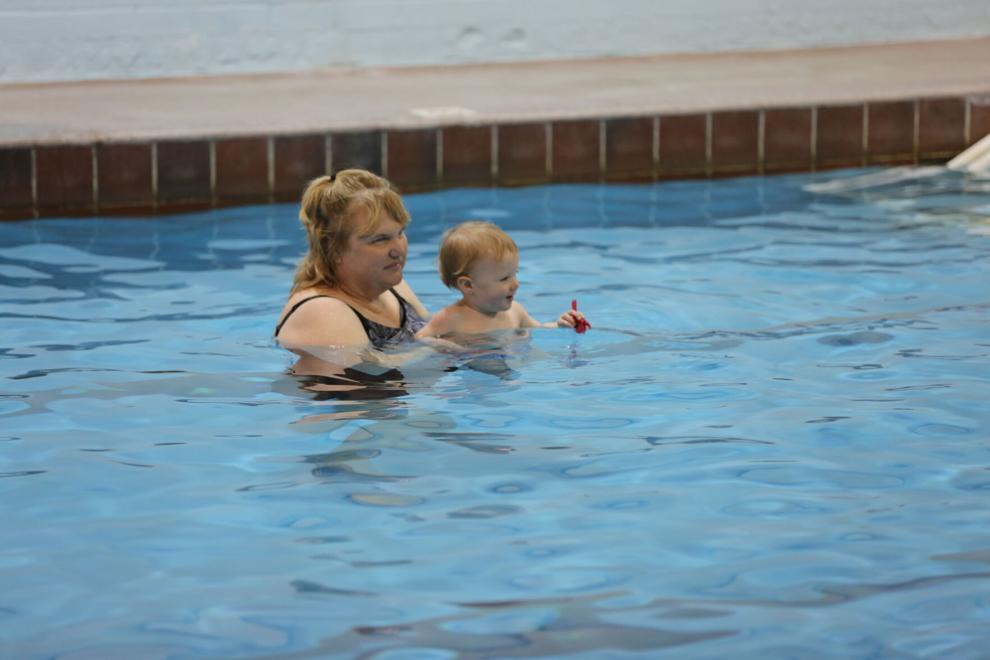 STE_5226.JPG
STE_5227.JPG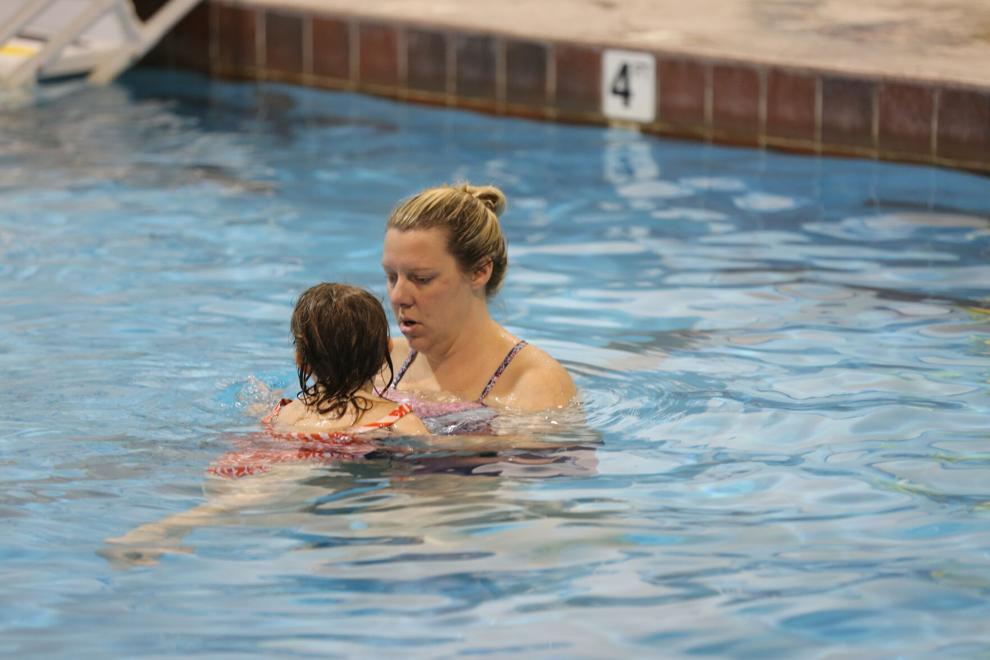 STE_5228.JPG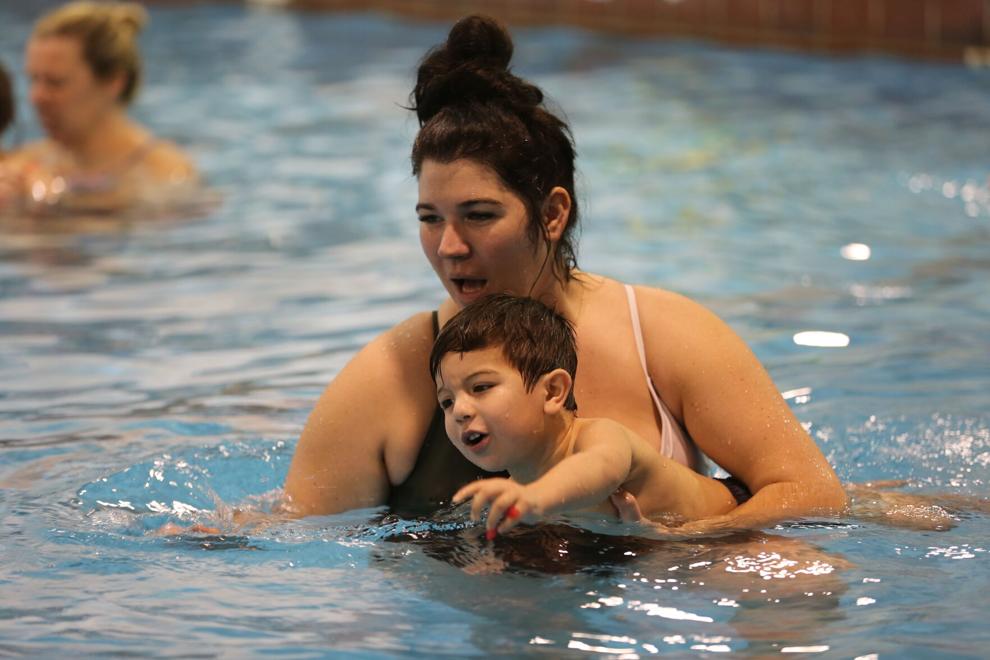 STE_5229.JPG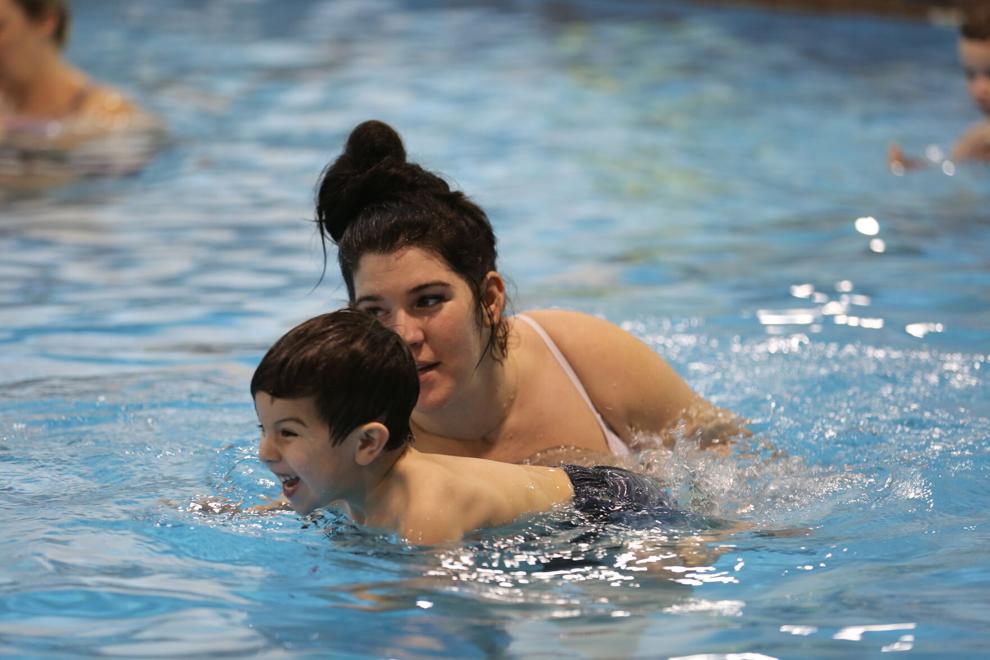 STE_5230.JPG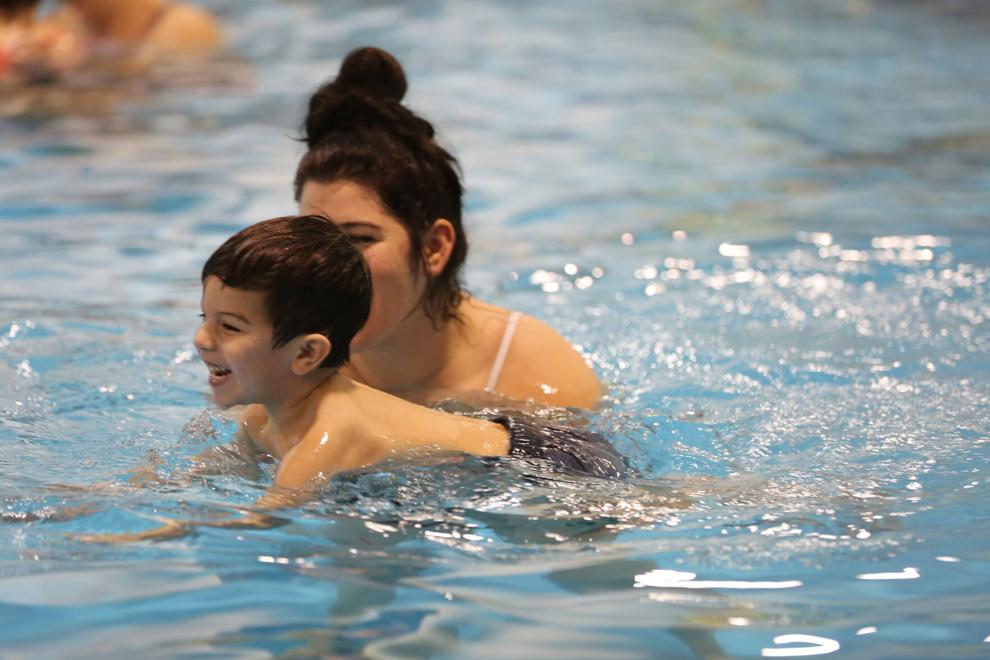 STE_5231.JPG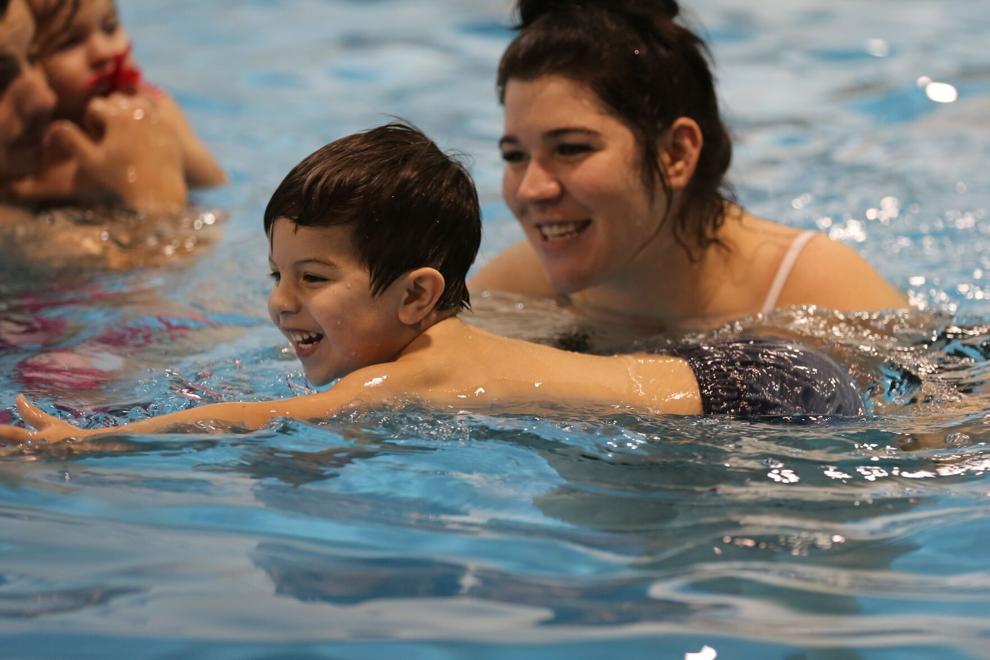 STE_5232.JPG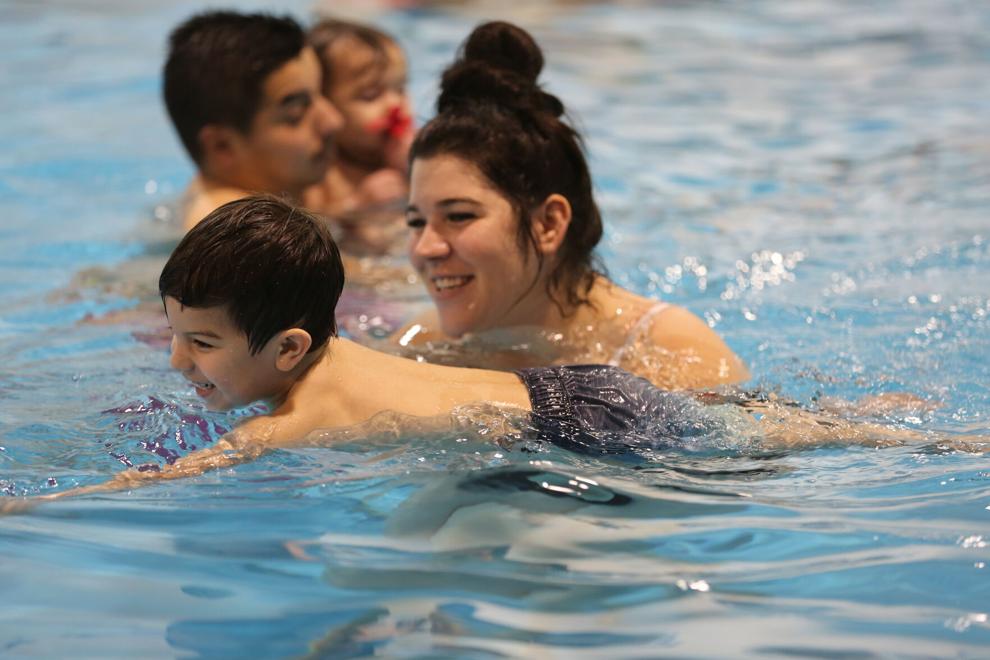 STE_5233.JPG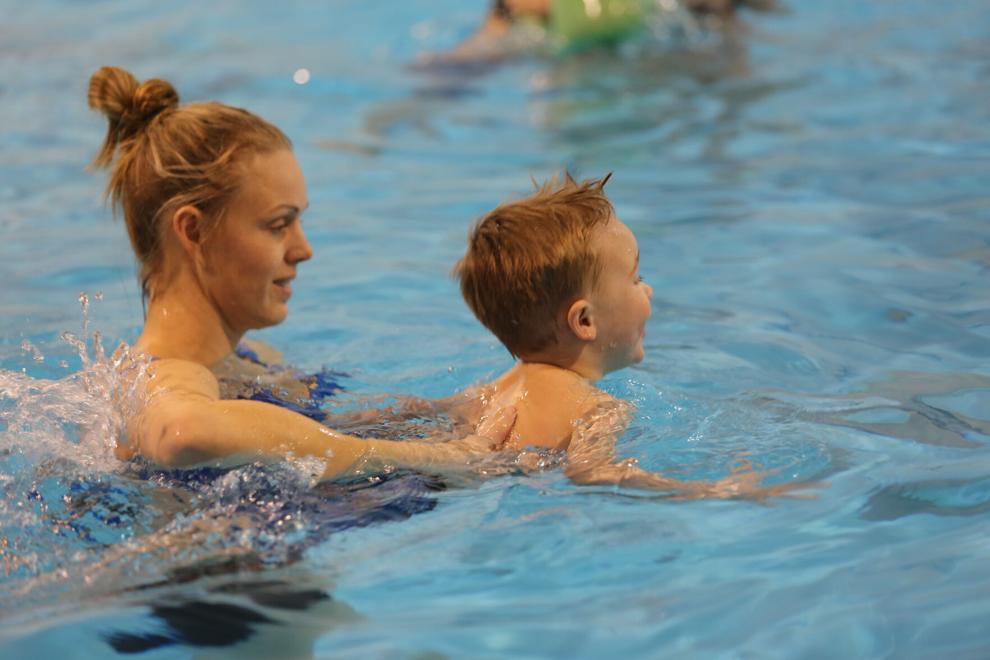 STE_5239.JPG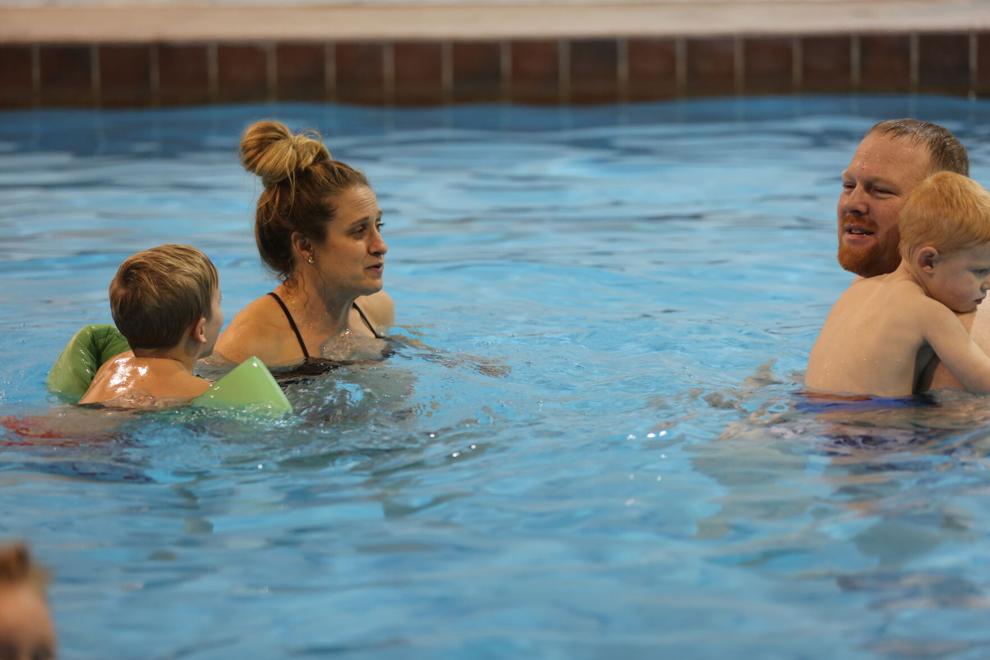 STE_5241.JPG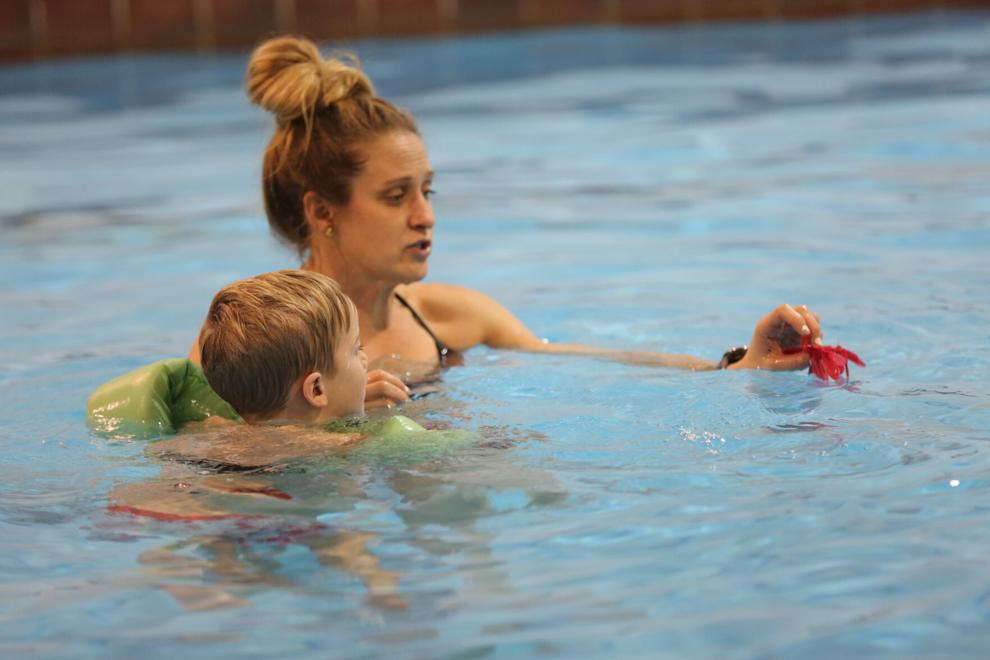 STE_5242.JPG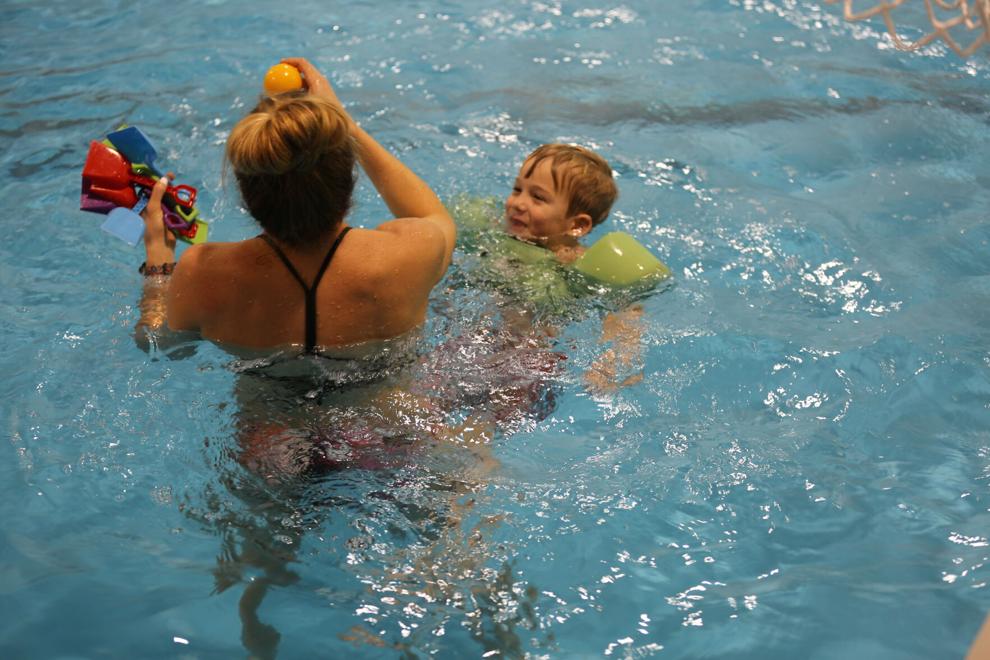 STE_5243.JPG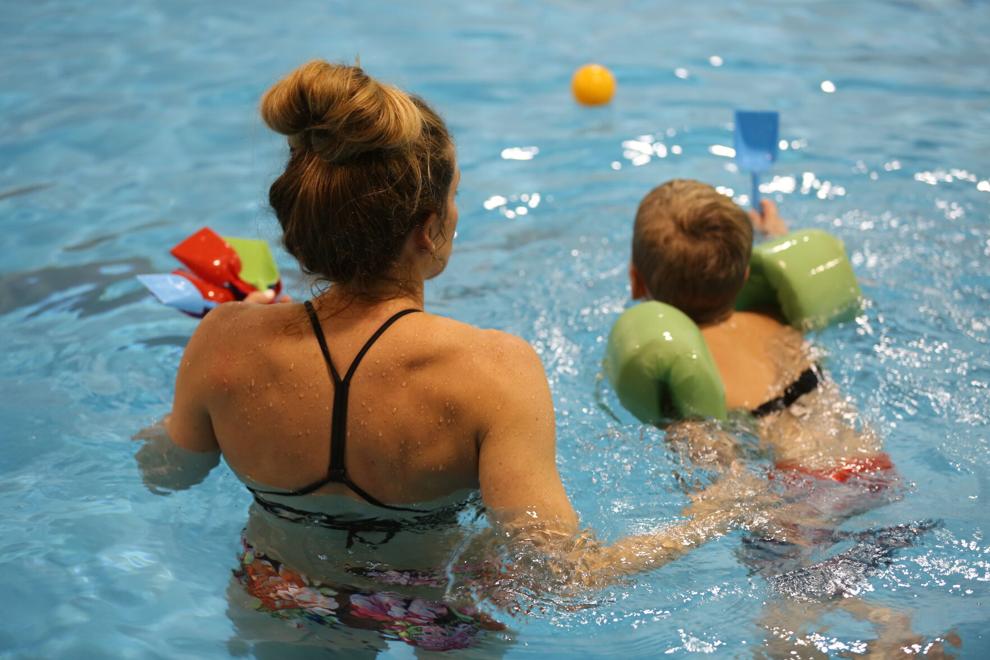 STE_5244.JPG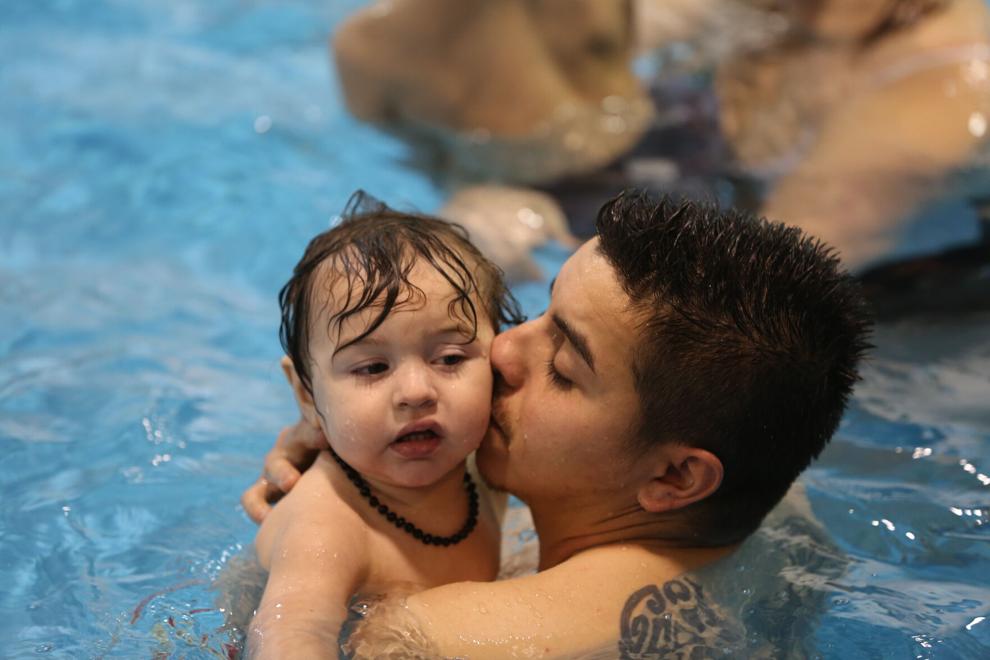 STE_5245.JPG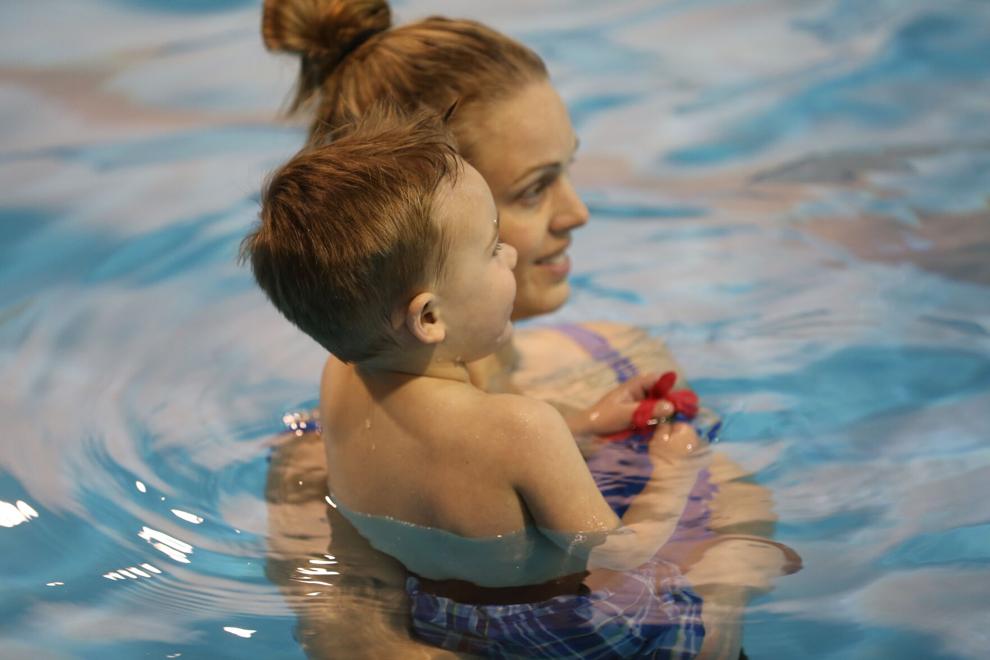 STE_5247.JPG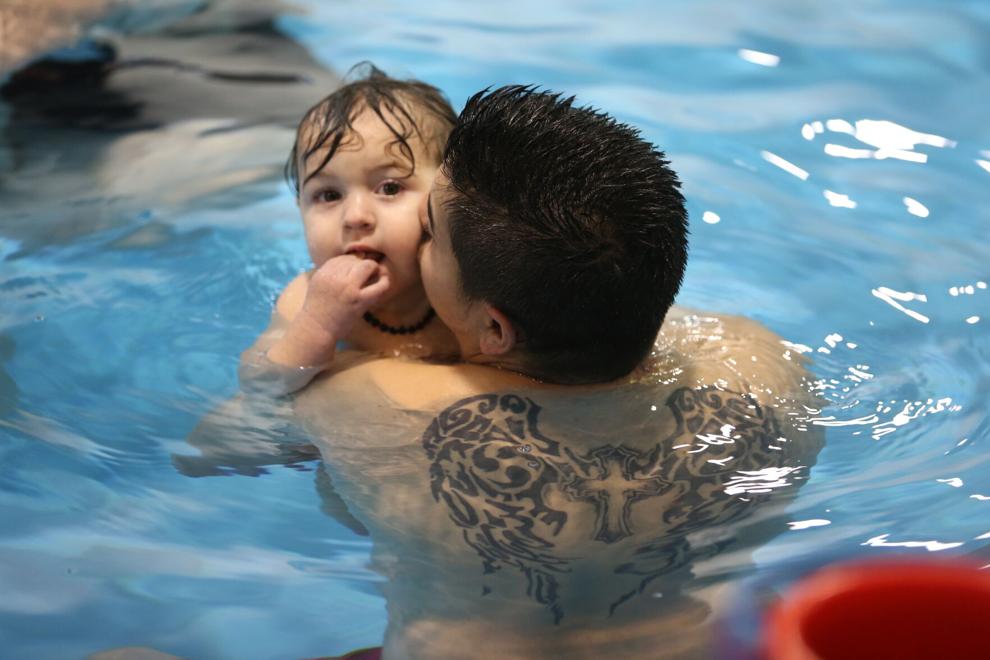 STE_5248.JPG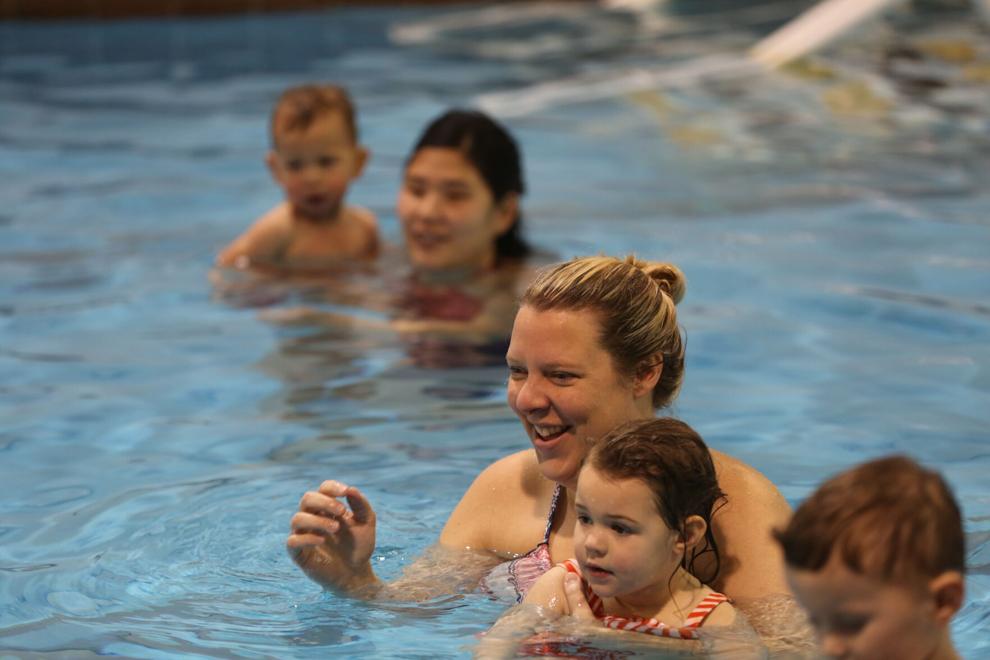 STE_5250.JPG
STE_5251.JPG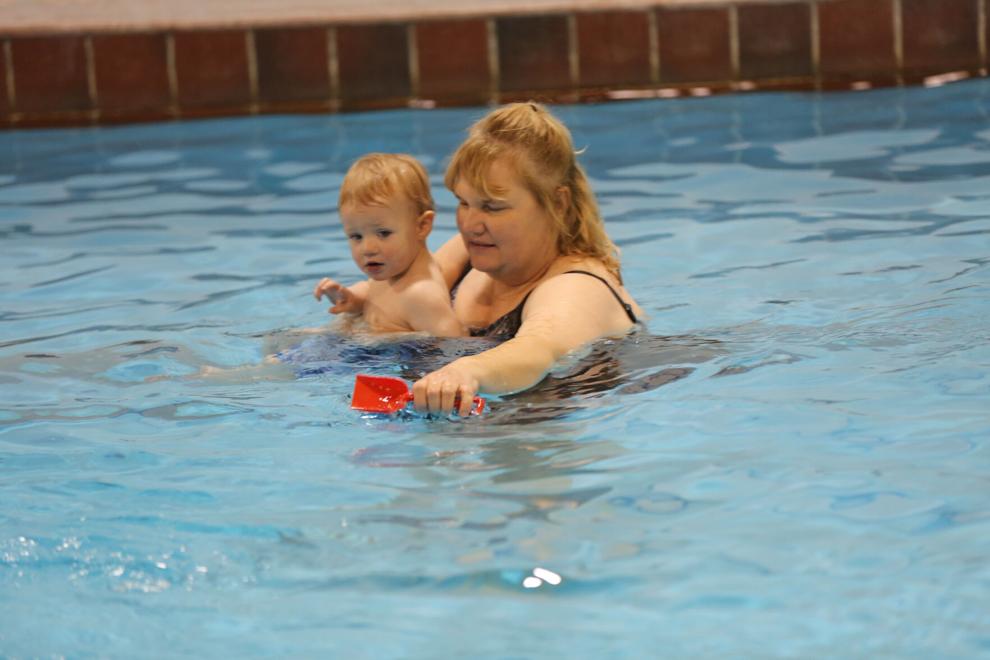 STE_5252.JPG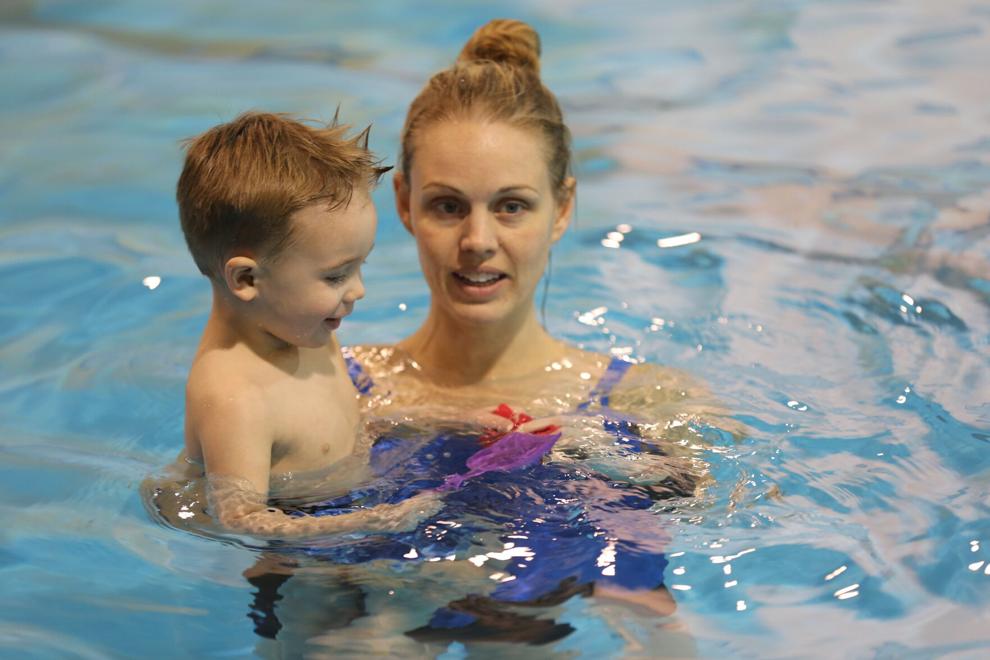 STE_5257.JPG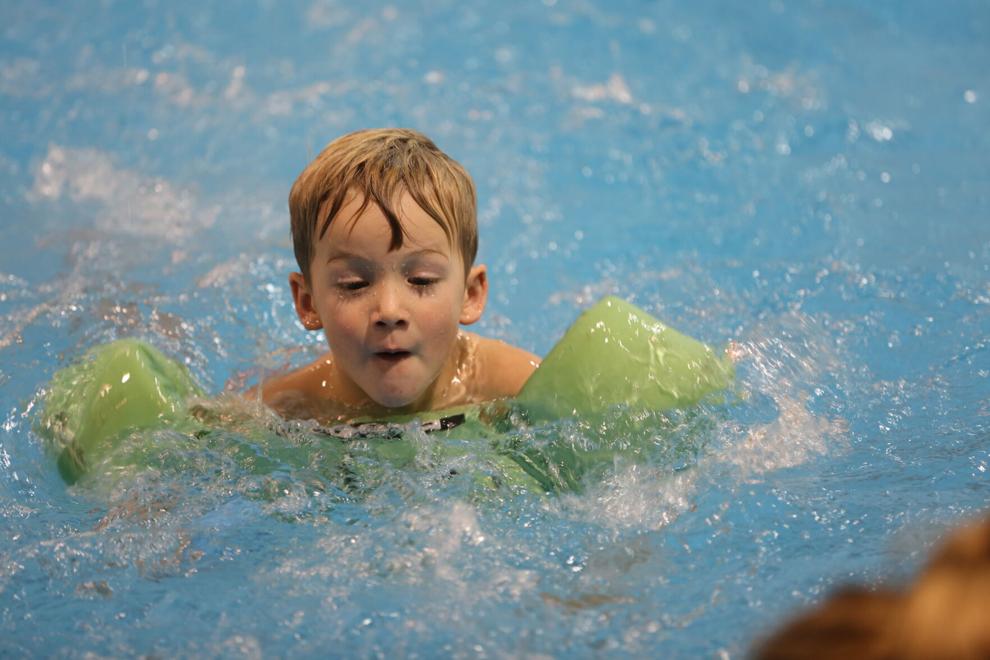 STE_5260.JPG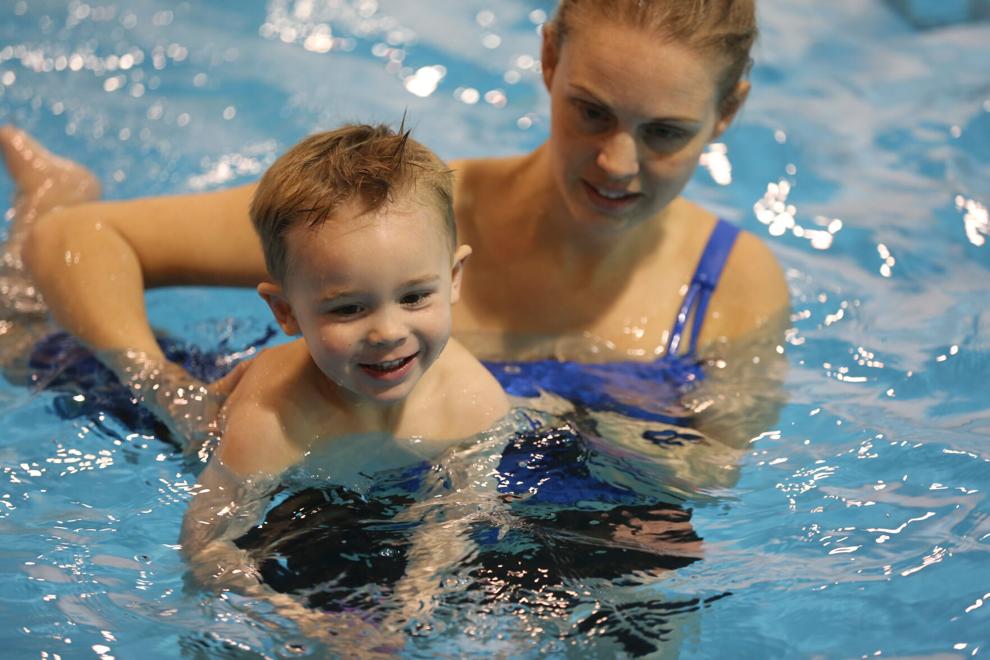 STE_5261.JPG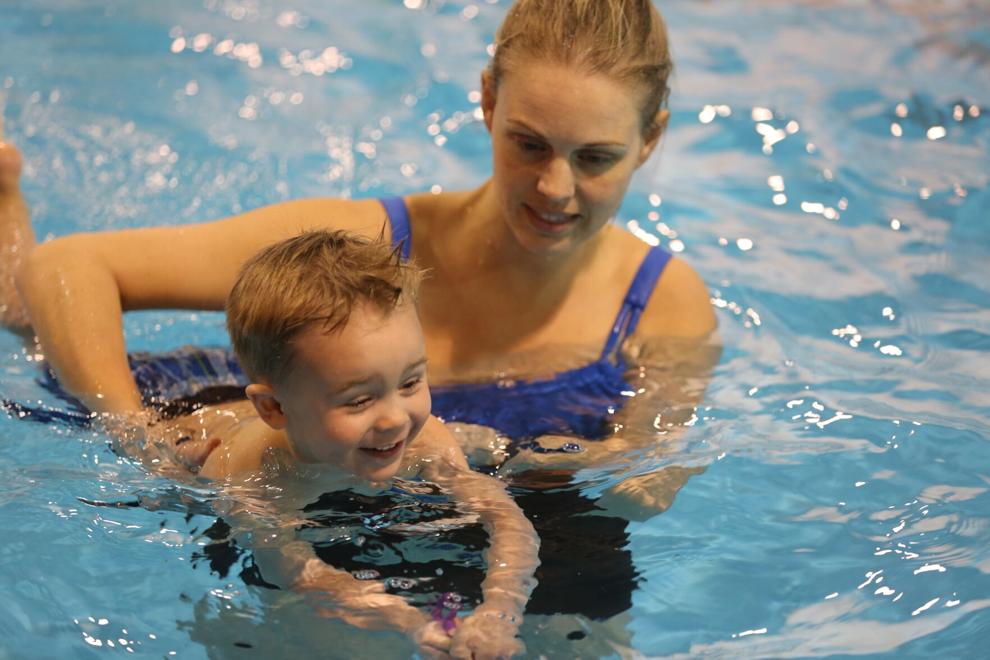 STE_5262.JPG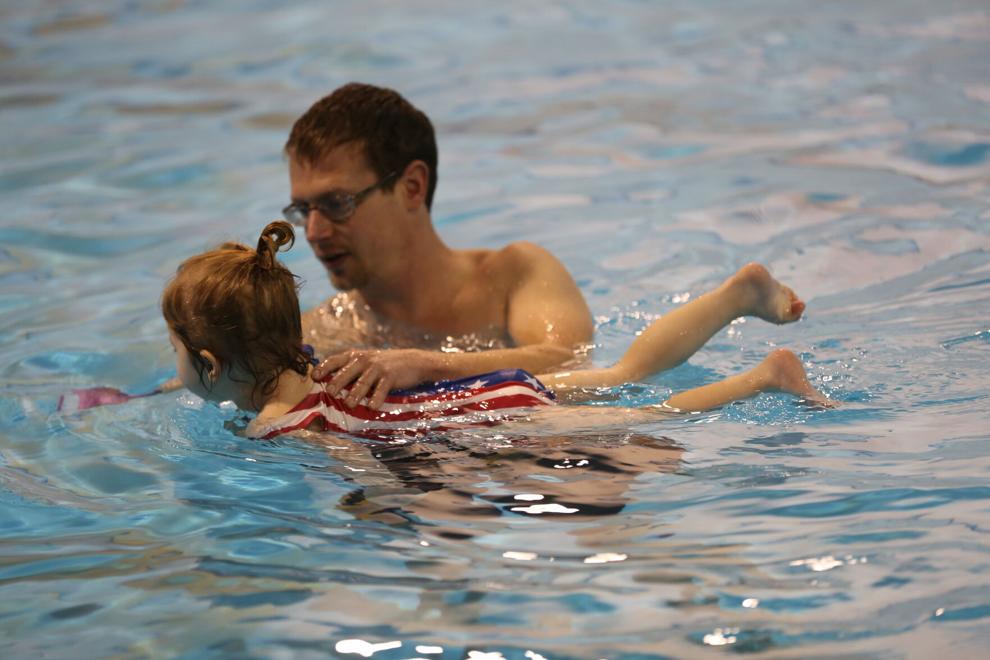 STE_5263.JPG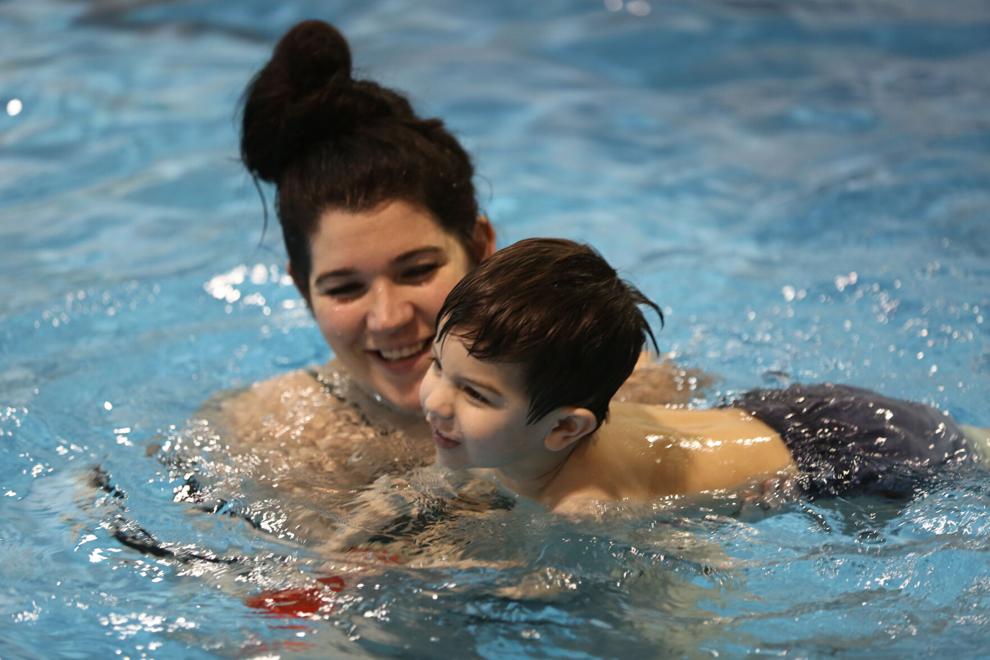 STE_5264.JPG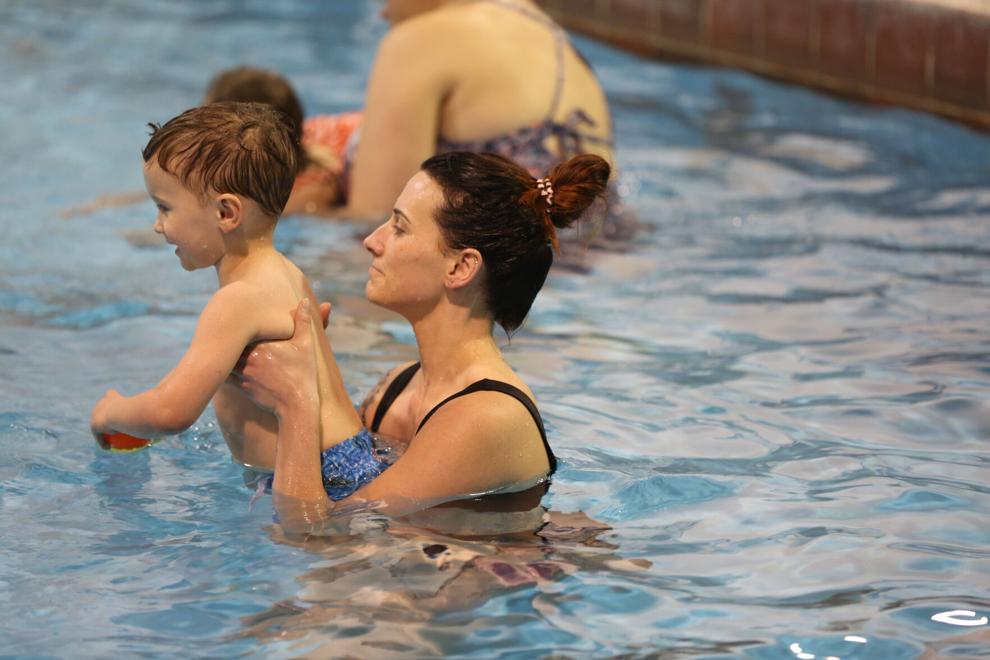 STE_5268.JPG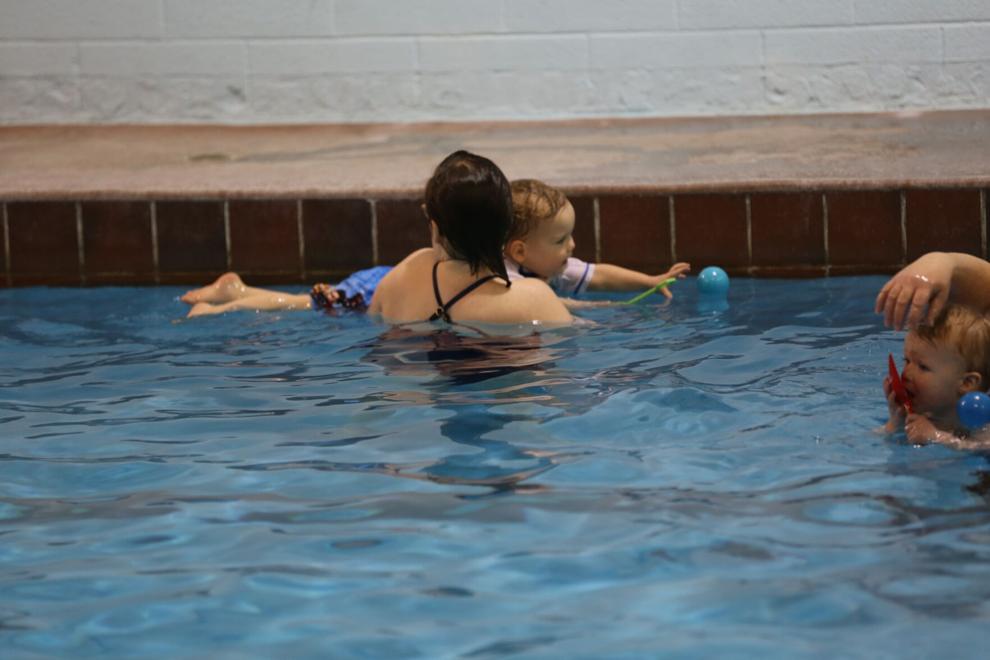 STE_5270.JPG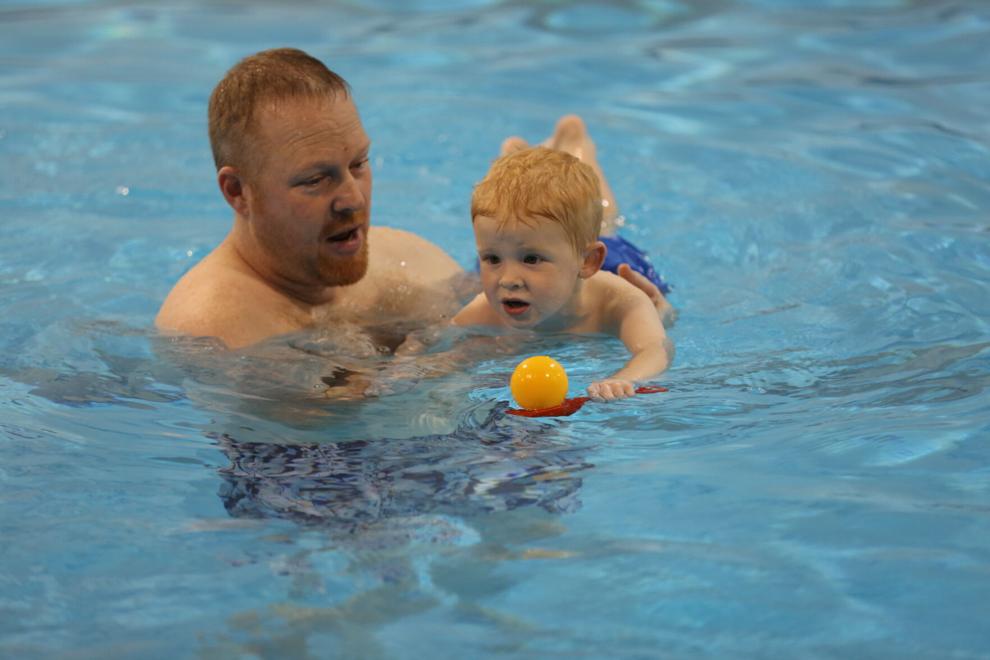 STE_5272.JPG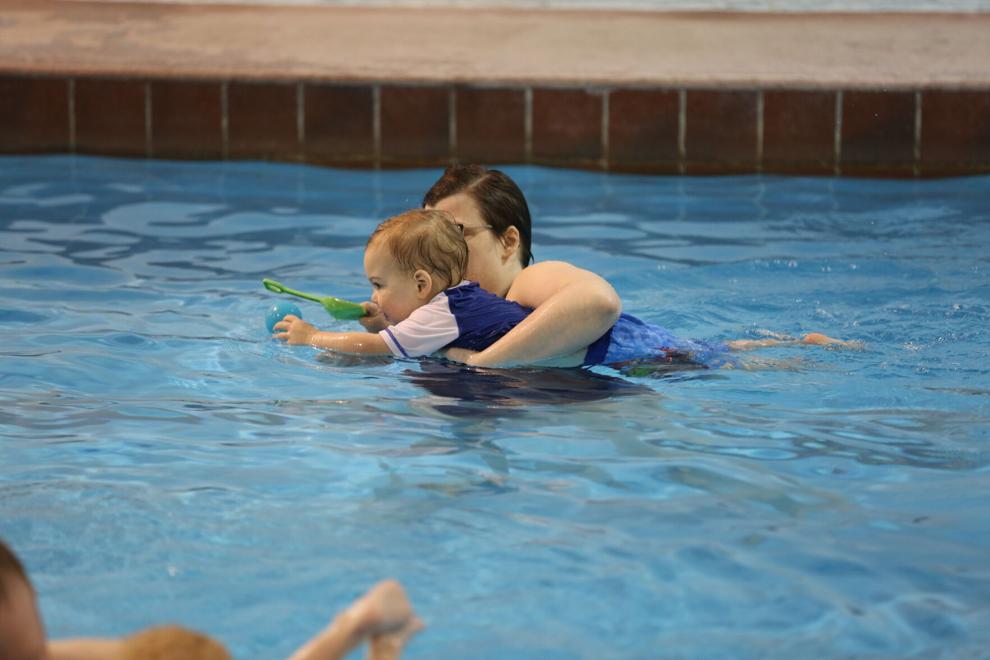 STE_5274.JPG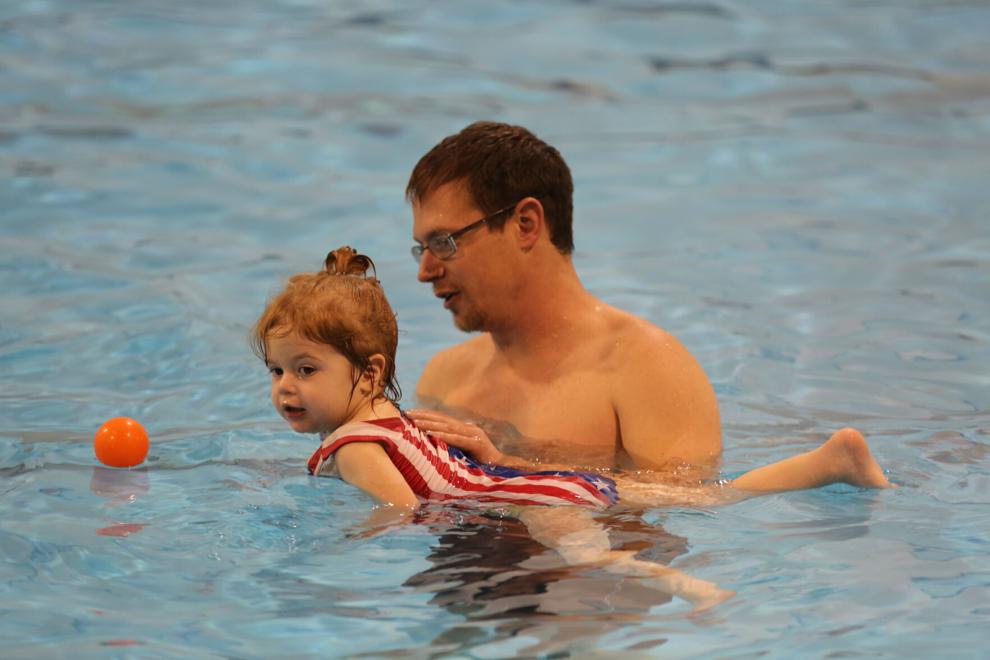 STE_5278.JPG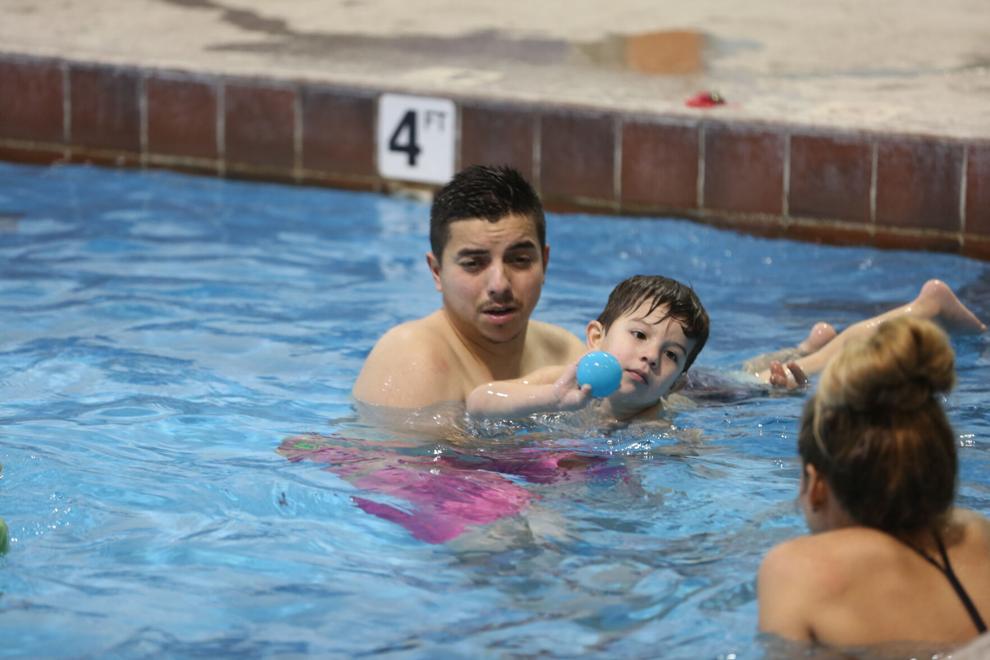 STE_5280.JPG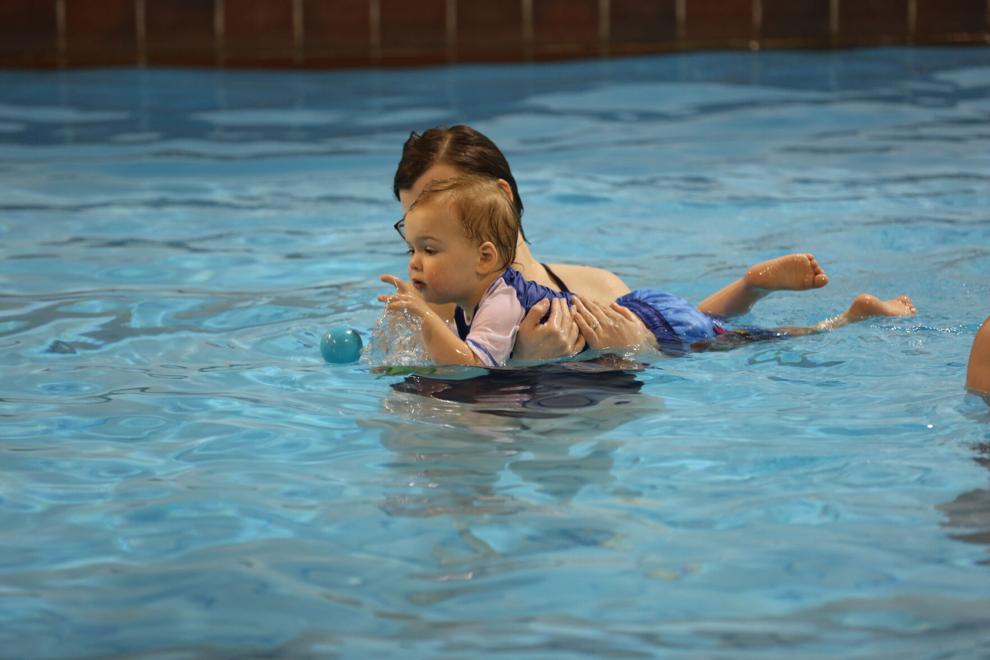 STE_5282.JPG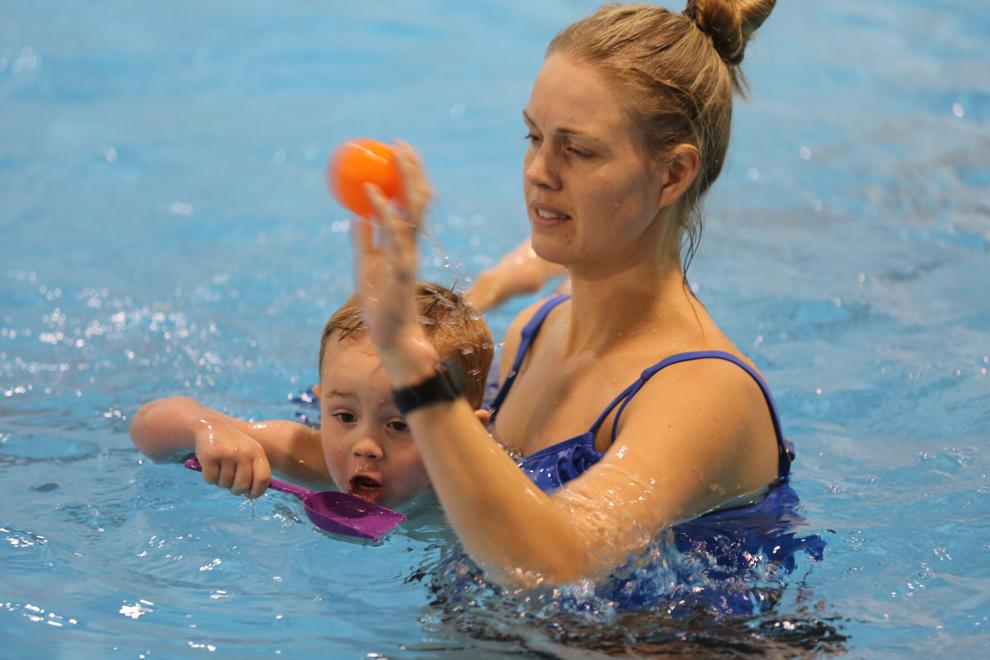 STE_5283.JPG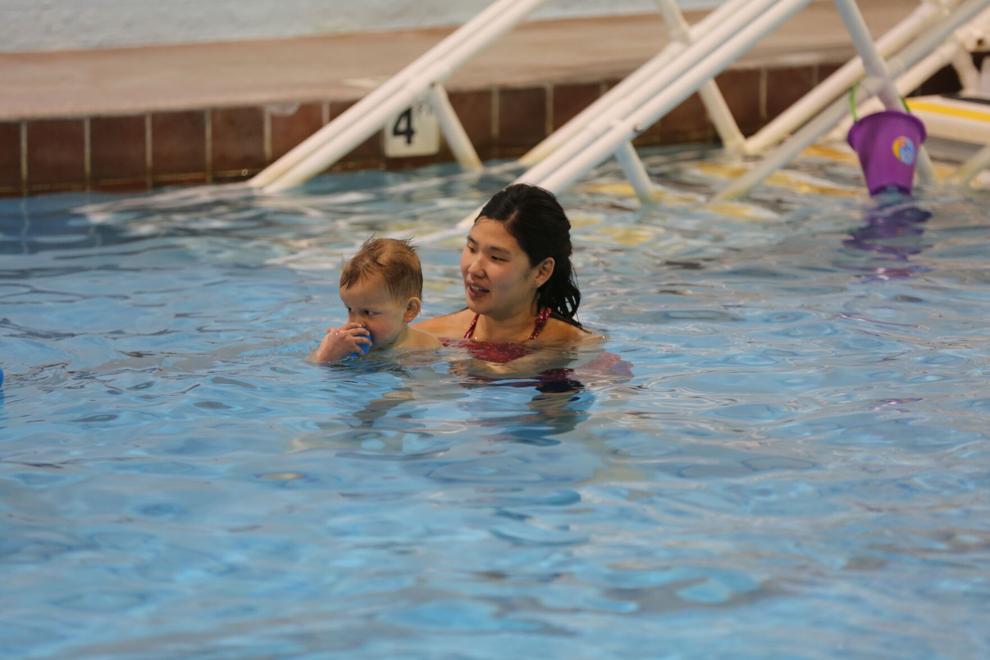 STE_5284.JPG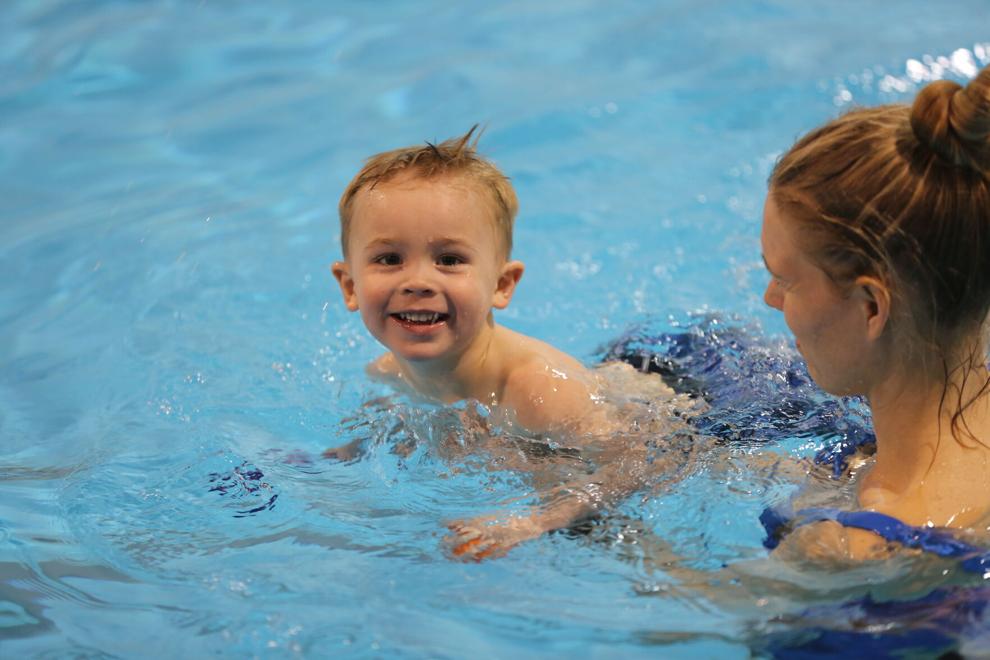 STE_5285.JPG