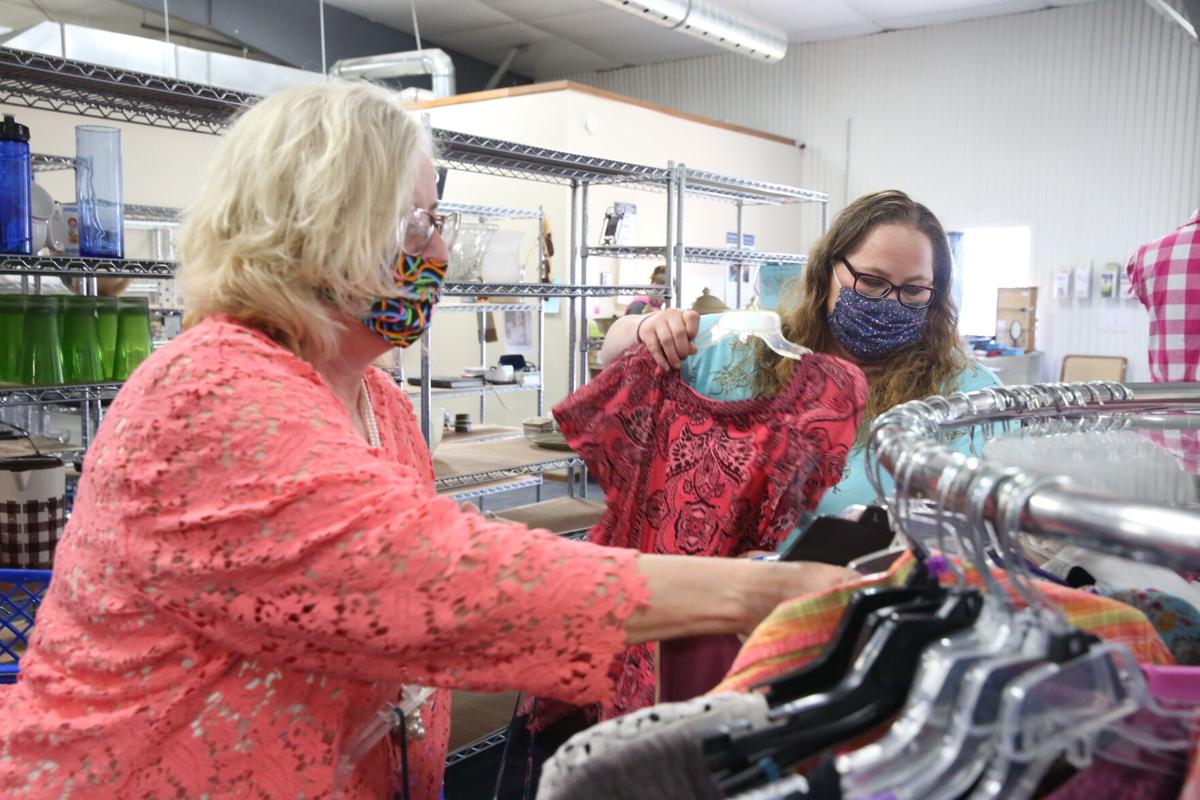 Blue Valley Community Action Partnership is known for helping people in its local communities facing obstacles – including one of their own.
Jennifer Harre, BVCA York Family and Community Services Aide, earned her way to her position, and has recently earned her way to going even further.
Harre – a single parent – started out as both a volunteer and someone who benefitted from BVCA services. Her hard work and vibrant personality caught the eye of the BVCA brass, and they created the Family and Community Services Aide position for her. "I proved my worth – it was just that: them seeing who I am," she said.
Since then, said Elizabeth King, BVCA of York Director, Harre has offered her loving spirit, no-nonsense attitude and determination to the community. "She has helped hundreds of families with food, emergency assistance and support," King said. "One of her biggest projects that took a great deal of time is the annual Christmas drive. She worked very closely with the York News Times for Adopt-a-Family."
Harre, who excelled in high school, decided not to attend college. She thought not having a degree beyond high school would be an impediment to her application for a Youth Stability Case Coordinator for BVCA's Project FYRES ("Focused Youth on Rehousing, Empowerment & Stability").
Not so. Harre was recently hired for the position, despite the job description's request for further education. Once again, she "proved her worth," and will be helping youth who need a helping hand – something she experienced in her own youth. "I know what it's like," Harre said. "I had to figure out the world on my own, too."
Project FYRES serves the entire BVCA coverage area, so Harre will have a lot of time on the road; however, she will still be based in York – just in a different office, sharing a space with BVCA Education Officer Jenn Whitted.
Project FYRES is but a few months old, so Harre said everyone will have a lot to learn. "It's a new project; people really aren't aware of it."
The program specifically works with youth and young adults who are homeless, facing imminent homelessness or escaping domestic violence living situations and need a place to live. Project FYRES places an emphasis on the extra-vulnerable youth population, including youth of color, LGBTQ youth; pregnant and parenting youth; youth who have had involvement with juvenile justice and/or the foster care system; exploited youth; and youth victims of sex trafficking. Project FYRES Facebook page states: "We [BVCA] believe housing is a basic human right, and no one should be denied housing based on lack of income, past rental histories, mental health, sobriety, substance abuse, treatment, non-participation, and perceived lack of 'readiness.'"
Harre knows first-hand that those struggling need a sense of community and support. "Having the right resources and people in your corner makes a huge difference." Harre said she found that source of support and community at BVCA, but that's a thread common throughout BVCA's locations. "All of the sites are like families," she said. King and the rest of the BVCA team had a COVID-19 friendly get together to send Harre off. "I told Jennifer that as long as she's been here, and as much good as she has done for our county, we're not just going to let her ride off into the sunset," King said.
The feeling of family extends beyond BVCA's employee-volunteer community. Harre said she can't go to the grocery store "to get a gallon of milk" without getting stopped by someone who has or is benefitting from BVCA's services. She doesn't mind, though.
"No matter where we're at, we'll take the time to help and answer questions."
Get local news delivered to your inbox!
Subscribe to our Daily Headlines newsletter.