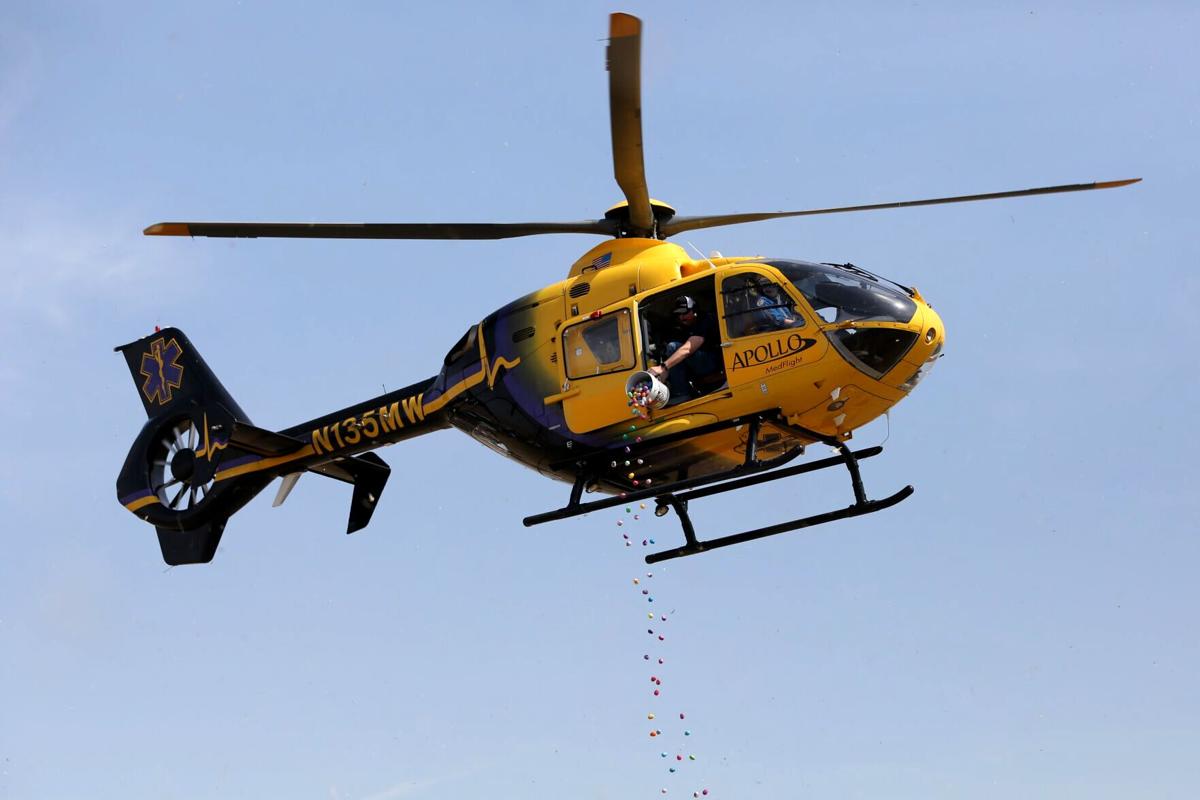 YORK – An unexpectedly large crowd descended upon Wessels Living History Farm April 3 for the much-anticipated Helicopter Drop Easter Egg Hunt.
"We estimated with the parking we were clicking for a while trying to keep track of how many people were here, but we were so busy trying to get people parked and traffic flowing that they gave up. They quit at 1,000 and there were about that many cars that came in after that, so we're estimating about 2,000 people," said Vicki Northrop, Wessels Living History Farm Director.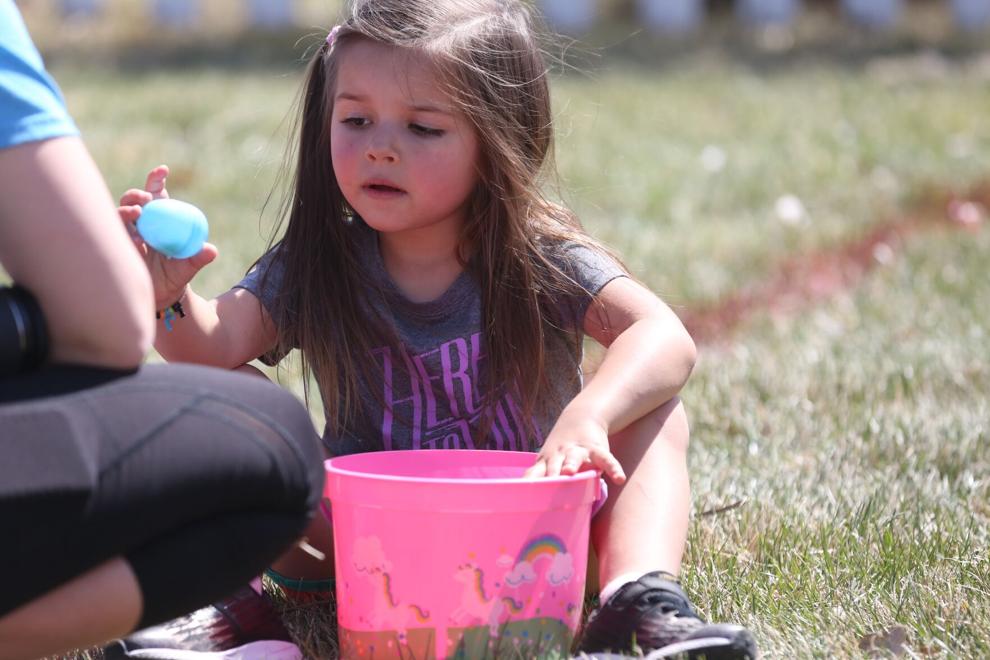 The hunt was the brainchild of Nancy Davidson of J&R Heating and Air Conditioning. Davidson, with Wessels Living History Farm and area businesses and organizations, provided an Easter event with egg hunts for all ages, games, bounce houses, foodstuffs, music, the Easter Bunny and – of course – the main attraction: a helicopter showering Easter eggs onto the farm's campus.
Apollo MedFlight donated their time, pilot and helicopter to the event, which culminated in the egg drop. Areas were sectioned off by age, children and their adults asked to carefully line the perimeter of the grassy fields until the helicopter landed to keep everyone safe and give one another a chance to gather some eggs filled with treats.
Preparations for the Easter event have been underway for months, as Davidson conceived of the Helicopter Drop Easter Egg Hunt last Easter but couldn't move forward because of COVID-19. Part of those preparations included volunteers stuffing over 10,000 plastic Easter eggs with candy, prizes and other treats. Due to the unexpected number of participants, supplies – including stuffed Easter eggs – were stretched thin.
Individuals, businesses and organizations chipped in with goods, services and financial support to help make the event happen, which was held free-of-charge. Cars were parked stretching across the farm's east side, west of the church and even a few along part of Highway 81 and a handful in adjacent fields. A scan of license plates showed egg-hunt enthusiasts coming from areas like Omaha, Kearney, Aurora and – of course – York. Law enforcement provided traffic guidance into and from the entrance's Highway 81 intersection, keeping attendees and passers-by safe.
Northrop said the crowd far surpassed Wessels' last big event, hosting solar eclipse viewers in 2017.