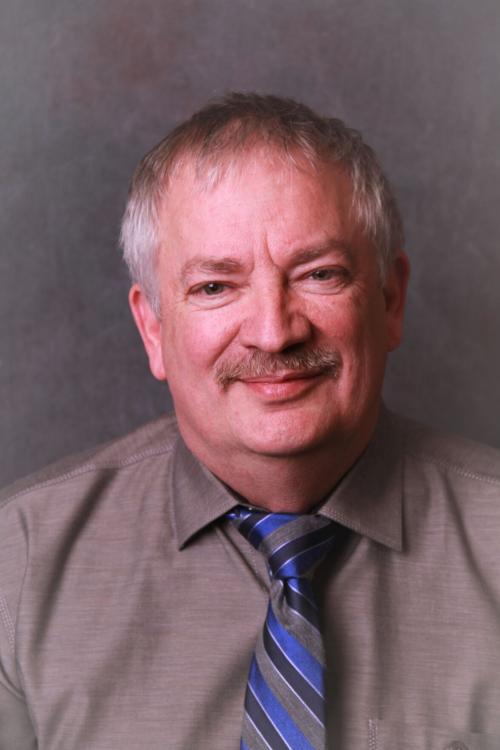 Occupation: Owner/Partner Mogul's Auto Repair & Towing
Q: What prompted you to file your candidacy for Mayor of York?
A:I feel the City of York needs new Mayoral leadership. These last few years the City of York has appeared stuck and not moving forward. Committees are not meeting, ordinances are not being drafted, key positions have not been filled and due diligence is not being done. I believe we need to be looking forward and not dwell on the past. I have been encouraged by residents to run for the Mayor position. York is a fantastic place to live and our City Government has lost sight of that.
Q: What skills, talents, experience and abilities do you possess which would positives in the role of being mayor? Please include your educational and vocational background as well as involvements.
A: I graduated York High School in 1983, and Southeast Community College in 1985 with an Associate's Degree in Architectural Technology. I was employed by Black and Veatch, a global engineering procurement, construction and consulting firm, in Overland Park prior to taking a position at First Draft in Omaha. I returned to York to work for my father in our family's business. In 1990, I became part-owner of the business and remain so today. I have been a York City Councilman for four terms. I am a board member of York County Development Corporation and am a member at East Hill Church of Christ in York.
I grew up in York and know the community and the citizens well. Being an auto tech has taught me patience and problem-solving skills. I have been told I am a very good listener, can keep an open mind, and have a down to earth approach for working through issues. I can identify different points of a topic and my leadership skills enable me to work well with others toward a common goal.
Thirty-five years of operating a business in York has instilled in me the importance of community, communication, and cooperation.
Q: What do you want to see for the present - and the future - of the City of York?
A: I would like to see the citizens of York be proud and unapologetic about their city administration. In the last few years, we have felt beaten up and pushed aside. I would like to see everyone work together. York's city administration should work for its community.
In the future I would like to see York regain its reputation as a leader in the State of Nebraska. In the not too distant past, York was a community that others looked to for inspiration and innovation. I think York is the best first-class city in the State. I want to spread the word and rebuild York's reputation and standing.
Q: The city has just passed a balanced budget with more than $2 million in reserves for the fiscal year of 2020-21. Do you think there are any specific projects that should be budgeted for and undertaken in the fiscal year 2021-22?
A: Floodplain mitigation for the City of York will be a priority. A new ambulance and two patrol cars will be needed as they are ending their rotation. We will need to take a hard look at the fire and police stations. A Police Captain's position is one that I am exploring. I would like to create a part-time position to allow someone to inspect and recommend preventative maintenance and repairs to our public facilities. Someone with a fresh set of eyes may be able to provide insight on how we may economically preserve our capital investments. I also think it is time we seriously explore options for the Palmer Museum. Currently, we are not doing our best to preserve the artifacts of York. I would also encourage and support our department heads to pursue grants that will enhance and improve their facilities and programs. There is a lot on our plate, and difficult decisions will need to be made in the next budgetary year. We will need to remain within the limitations of our budget. I look forward to working with city council and department heads to prioritize our needs.
Q: What role do you think the city could have (policy-wise and/or financial) when it comes to economic development?
A: I am willing to explore pursuing LB-840 funds if that is the consensus of the community. However, I do not believe City Government should be in the business of "picking winners or losers." I think economic development should be an even playing field for anyone that wants to invest in our community. The city needs to be a partner in economic development. The administration should be outgoing and encouraging with entities that want to invest in our community. Our administration needs to maintain a functional relationship with YCDC and other organizations that work to grow our community. It has become apparent that our zoning ordinances need to be updated to be compliant with our comprehensive plan. I look forward to working with the planning commission to make that a reality. I would like to think that York is a "can do" instead of a "can't do" community.
Q: What are the most positive aspects about living and working in the York Community?
A: The citizens of York have a caring spirit and a "let's get it done" attitude. This has really been evident during the COVID-19 pandemic. Our community has rallied around our students, businesses and essential workers. We have always gone above and beyond to take care of each other. Because of numerous acts of kindness, I am proud to call York my home.
Q: What are the aspects about living and working in the York community that could be improved upon?
A: I would like to see more opportunities be made available in the technology industry. Exploring our options in transportation logistics area also makes sense. The need to expand child care and early learning facilities is a struggle that York shares with many communities. It is important that we continue to work to remedy this situation. We have made strides in addressing the housing shortage. However, I believe more work is needed to rectify the median income housing shortage.
Q: If elected, what would you like to see accomplished by the city in the next four years?
A: I think the community feels let down at times because the City of York does not do a good job at promoting itself. Small towns have an old-fashioned notion that it is wrong to boast about the great things they have to offer. We do a lot of things right and it is important that we get the word out. In the past, many felt that transparency was an issue, however, I believe that it would be better described as lack of communication. I hope to reinstate York's reputation as an innovative, cutting edge, business-friendly community.
I am looking forward to the completion of the Peyton Parker Lane Playground. We have talked about a splash pad which I would be willing to pursue if it fits within our budget. As stated earlier, I realize and understand that there are issues that need attention at the fire station building and the city/police station building. In addition, the Palmer Museum situation must be addressed.
It is my goal to help facilitate a good working relationship between the City of York and its citizens. After all, we have the same desire. Preserve our small-town heritage while looking forward to making our community stronger for future generations.
Get local news delivered to your inbox!
Subscribe to our Daily Headlines newsletter.