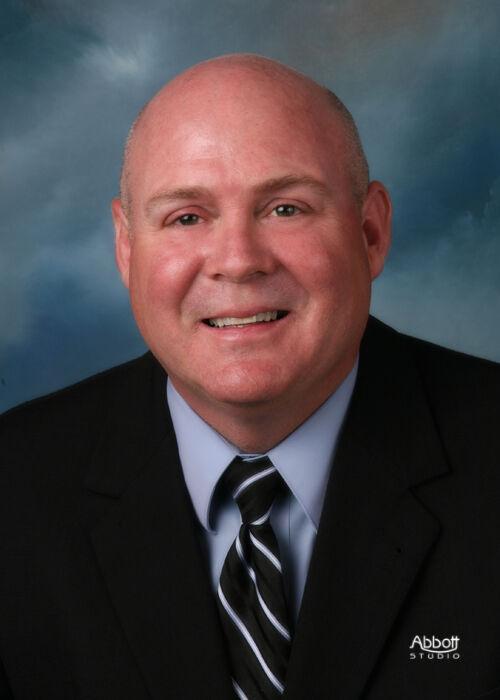 Q: What prompted you to file your candidacy for mayor of York?
A: What happens in York matters to me. I want to continue to work for what is best for York and the people that call it their home. I grew up in York and invested much of my life in giving back to the community. I have served 22 years on the City Council and after the recall of the previous mayor I was serving in the role of President of the Council which by state law appointed me as the Mayor. I was ready to serve during this challenging time and would like to continue to work on the efforts that are in motion right now.
Q: What skills, talents, experience and abilities do you possess which would be positives in the role of being mayor? Please include your educational and vocational background as well as involvements.
A: I was born and raised in York, graduated from York High School, Nebraska Wesleyan University and then came back to York where I have worked in banking for the past 36 years. I have worked with people to build their future and do it in a sound financial way. I have served in many leadership roles in the community developing plans for getting things done in a fiscally responsible way. I am by nature optimistic and feel my job is to empower others to become successful in what they are doing. Communication is always the key. As the saying goes "you can accomplish a lot if no one needs to take credit for it."
Q: What do you want to see for the present – and the future – of the City of York?
A: I am proud that we have reestablished confidence with the citizens in getting the City's finances in line. The last two budgets have been conservative but we have still been able to get projects done and build back our reserves. We found out that it is imperative to have stable finances to achieve our other goals and build on a secure community.
As a council person and as Mayor I have worked to invest in the city's assets and ensure that we are making smart choices in keeping York a safe and happy place to live. Currently I am so excited to see work going on at the Auditorium and soon the Community Center. Street projects are happening and more are planned. Working with NPPD we have a great solar project in the works and we have started the process of opening new cells to extend the life of the landfill for decades. Residential housing lots are being developed along with new apartments being completed. I see more progress in housing which I hope will help our local businesses find the employees they need. I think the proposed Peyton Parker Lane Playground is really a neat project and I am sure the community will get behind this passionate group and make it happen.
As we learned this year the future can be hard to predict. We have great people working for the City of York but there are a number of key leadership roles in the city administration that will need to be filled and hiring the right people will be very important. We have money in this year's budget to complete a flood study of the entire city to see what courses of action we can take to mitigate some of the negative effects to many areas of town that have been effected by the new flood maps. We cannot forget to keep maintaining our infrastructure and city facilities, we know how expensive it becomes when they are neglected.
I want York to stay a welcoming place to live, work, raise a family and have a quality of life we can all be proud of. With efforts of our city staff we have created a Student City Council. I believe so strongly in education and that our children are so important which is why I try and spend as much time as I can with the youth in York.
Q: The City just passed a balanced budget with more than $2 million in reserves for the fiscal year of 2022-21. Do you think there are any specific projects that should be budgeted for and undertaken in the fiscal year of 2021-22?
A: One project that comes to minds is the need to develop a plan for an overdue renovation for the fire station. This is a necessary investment for such an important facility in the community. We will also be developing those new cells at the landfill, need to stay on top of the upkeep of all of our facilities as well as our streets. I know that we need an affordable action plan that the City can take to help get properties out of the current flood plain map, we have budgeted to complete a flood study and hopefully that can help us do this.
Q: What role do you think the city should have (policy-wise and /or financial) when it comes to economic development?
A: The city partners with York Economic Development Corporation and local businesses to promote economic development. The city must be supportive by using anything we have in our toolbox to help our existing businesses or in the process of recruiting a new one. We have expanded TIF Districts, we are marketing the city owned industrial site, we have supported new housing projects but I know we can do more. As mayor I will be willing to speak with any business about why this is a community they will want to grow in. I have experience in what businesses are looking for to expand or potentially locate in York and I will make sure that we bring the right people to the table.
Q: What are the most positive aspects about living and working in the York community?
A: There are so many good people calling York their home. I hear people talk everyday with passion in their voices for the things they are involved and care about. That is a good thing.
For a town of our size we are blessed with all the wonderful facilities that we have that make such a huge impact on the quality of life in York. We should never take all the opportunities we have in living in York for granted, it truly is a special place. York has always had a thriving business community and hard working people with forward thinking.
Q: What are the aspects about living and working in the York community that could be improved upon?
A: We must improve our housing standards that make sure units being rented provide for decent, livable housing. There are people in our community that deserve better.
Additionally housing leads to more people being able to live in York, which leads to a bigger workforce, which helps businesses and leads to community growth and improvement.
Q: If elected, what would you like to see accomplished by the city in the next 4 years?
A: I want us to face every situation like it is an opportunity to make York better and be sure that our city remains a welcoming community to people and businesses that make it their home or want to come here. I know we can raise the bar even more when it comes to respecting each other, working with each other and caring about the lives of everyone that lives here. We can keep making things better and I will do my best to try and make that happen every day.
Get local news delivered to your inbox!
Subscribe to our Daily Headlines newsletter.