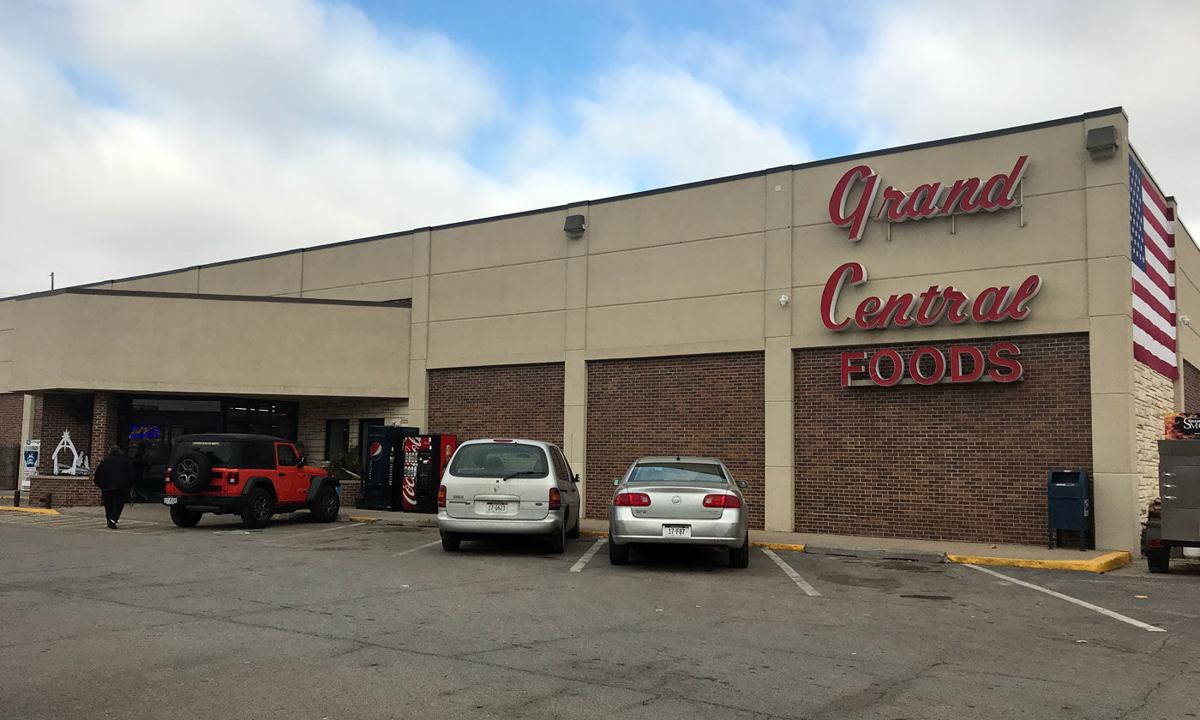 Henderson State Bank makes modifications
Henderson State Bank is asking that transactions be done through drive-up windows or night depositories. They are suspending lobby visits, without an appointment, until further notice. They are accepting appointments to complete paperwork for accounts. They are doing regular sanitization of frequently touched surfaces. Customers can transfer funds and issue bill payments through online banking. Their Smartphone app provides for electronic deposits of checks. Cash can be accessed through one of their ATMs.
Due to health concerns, if you need something and are concerned about exposure Miller Seed will be available for call in orders for delivery and/or curbside service. Please call us with any questions, 402-362-5516.
York Adopt A Pet is closed to the public until further notice. Adoptions, meet & greets, lost & found dogs & cats and other shelter business will be conducted by appointment only. Voicemails may be left at 402-362-3964 and all messages will be returned as soon as possible.
Cornerstone Bank makes modifications
In an effort to stop the spread of COVID-19, effective Thursday, March 19, all Cornerstone Bank lobbies will be closed. All Walmart branches closed Wednesday, March 18 and will remain closed until further notice. Customers are encouraged to use the drive-thru locations and online banking products at this time. Some of these services include: ATM's to get access to cash, Cornerstone's 53 ATM locations will be closely monitored and stocked for customer access to cash; Visa Check Card to pay for items rather than using cash; Online Banking to manage accounts, transfer funds and more; Mobile Banking App that can be downloaded on your smartphone; Mobile Deposit from the Mobile App, deposit your checks from home; Night Deposit Boxes will be checked multiple times throughout the day. If you have any questions on how to use these products or would like to make a personal appointment, please call (402) 363-7411.
Grand Central Foods delivers
Grand Central Foods will be happy to deliver your groceries to your home. Give the friendly staff a call at 402-362-5526 and they will take your order. In addition, Warren recommends the elderly and those with underlying medical conditions call for delivery but if they want to come in, the early morning hours seem to be less congested than others. Grand Central's hours are 6 a.m. – 12 midnight.
York Tractor Supply changes hours
Starting Sunday March 22 York Tractor Supply business hours will be Monday through Saturday, 8 a.m. to 6 p.m. and Sunday from 9 a.m. until 6 p.m. until further notice.
York Walmart has altered their open hours as of today. The store hours will be 7 a.m. – 8:30 p.m. Every Tuesday morning, Walmart will open at 6 a.m. for the elderly to shop early.
Maurices closed temporarily
Maurices will be closed until April 1. The situation will continue to be evaluated as the first approaches.
Union Bank drive-thru open
In an effort to keep customers and employees safe, only drive-thru services will be offered at Union Bank for the time being.
Blue Valley Thrift Store closed
Blue Valley Thrift Store is closed until March 31. Walmart food will still be available Monday, Wednesday and Friday mornings. Food pantries and emergency assistance will be by appointment only. Please call 402-362-3516.
YPS to offer free sack meals
York Public Schools will be offering free sack meals for breakfast and lunch due to the school closure caused by the COVID-19 virus. Meals will be distributed starting Monday, March 23 on the east side of York Middle School from 11:30 a.m. to 1:30 p.m. Monday-Friday until school resumes. Meals will be distributed in a drive-thru manner. Please pull into the east parking lot of the York Middle School and meals will be brought to your vehicle. YPS will provide one sack lunch for the current day and one sack breakfast for the next day per student. On Friday, YPS will distribute meals for Friday lunch, Saturday and Sunday breakfast and lunch and Monday breakfast. This program is for children ages 1 to 18 that live in the York School District. No adult meals will be distributed. In order for us to have enough meals available please complete the form at this link: Meal Distribution - COVID-19. (https://forms.gle/Fi4g8mQ4F3JzBh4p8). You only need to complete this survey once. If you do not have access to this link please contact one of the schools to get on the list.
York County Transportation Services still running
York County Transportation Services is still running. Transit riders should call (402-362-7626) 24 hours in advance to get a ride.
York Surgical suspends 'elective' surgeries
York Surgical will be postponing and not scheduling "elective" surgeries and procedures as we understand valuable resources like ventilators, masks or hospital staff are resources needing to be on hand for more critical patients.
York Cosmetics rescheduling appointments
York Cosmetics has called all appointments on their books regarding rescheduling and again are looking at April 13 for re-booking.
New visitor policies at hospital
New visitor policies are in effect at York General Hospital. Any visitor or support person will be screened at the main entrance of the hospital according to the Centers for Disease Control guidance. Visitors or support persons are limited to one individual per patient. If you have a scheduled appointment in any department, do not bring more than one visitor or support person with you. No visitors under the age of 18. Visitors or support person for our labor and delivery patients are restricted to one designated person. Go immediately to your destination, do not linger in hallways. Wash your hands frequently. These rules are in effect in all departments of the hospital.
Country Club closes food/beverages operations
The York Country Club has closed all food and beverage operations. Weather permitting, the golf course will be open with very limited pro shop functions. They will be limiting access to the course to members only. At this time, it appears early golf events and leagues will be postponed. As there is limited access to the building during this time, they are encouraging members to mail in any member payments to PO Box 148.
Lemke-Michels Psychotherapy offers regular services
Lemke-Michels Psychotherapy of York and Geneva along with Weber Behavioral Health will remain open to provide counseling services and medication management. This includes Kristi Weber, Michelle Lemke, Stacy Michels, Tera Stokeband, Laura Cole, and Cindy Betka. They continue to schedule appointments at offices as well as doing in home sessions. They also are available for telehealth for those wanting to receive services from home via internet. Please contact the office if you or a member of your family are experiencing emotional issues surrounding the corona virus or with any other issues that one of our staff can help with. 402-759-3802, 1100 North Lincoln Ave. Suite F, York, NE 68401
NPPD suspends walk-in traffic
Nebraska Public Power District has suspended all walk-in traffic at its service centers around the state, including the service center in York. Go to nppd.com for available payment options and to manage accounts online. NPPD representatives are also available via phone for questions, payment arrangements, billing and account information or if needing to keep electrical service intact, by calling 877-275-6773 Monday through Friday between 6 a.m. and 8 p.m., and Saturday from 8 a.m. until noon.
Once Upon A Dream closed to the public
Once Upon A Dream is temporarily closed to the public. Shopping is available, but by appointment only. Call 402-710-1244 to make an appointment.
Mid America Vision Center deferring routine checks
The CDC has recommended that all routine eye care be deferred until further notice.
Ace Hardware offering services
York Ace Hardware is already set up to do online orders and pick up at the store or at the curb. They will also do any call-in orders and curbside pickup. They will deliver as well.
Clayton Museum closed through March 21
The Clayton Museum of Ancient History will be closed through March 21. They will re-evaluate each week as needed, based on the instructions of local and state authorities. An updated status will be posted each Monday.
The Sun Theatre has been closed "in an attempt to help with the nationwide effort all of us are making to stop the spread of the coronavirus," the company said Tuesday. "The Sun Theatre will remain closed until the virus has been contained and federal and state officials deem it safe for people to meet in groups again."
Perennial office closed to public
To limit the potential person-to-person spread of COVID-19, Perennial has temporarily closed the office to customers, vendors and sales associates. The situation will be evaluated on a daily basis. The company says there are many options to do business with Perennial. The SmartHub portal on www.perennialpower.com and the SmartHub app offer energy consumption information and a variety of services, such as bill payment. Customers can also e-mail Perennial at perennial@perennialpower.com, call 800-289-0288, or 402-362-3355 to speak with a customer service representative and receive the same excellent service as at our office. To make it easier to pay bills while practicing social distancing, a payment drop box is located at the office in York as well as the Geneva City Office or customers can use our Secure Pay-By-Phone option by calling 1-877-487-4642. Additionally, customers should be on the lookout for suspicious e-mails, phone calls, persons impersonating Perennial employees, or charitable organizations. Scammers take advantage of opportunities such as this when households are otherwise preoccupied. If someone gets a call from someone claiming to represent Perennial, and they make threats or demand immediate payment, hang up and call Perennial at 402-362-3355. Perennial encourages customers to take advantage of digital payment options. Customers are asked to not hesitate to contact the Perennial office if they have any questions or need assistance.
Senior congregate meals cancelled
York County Aging Services has canceled congregate meals at all York County sites until further notice. Home-delivered meals are still being distributed at this time. Aging Services personnel said they plan to continue meals as long as possible for seniors within the community who are at the most risk. In addition, visits to the Aging Services office will be by appointment only until further notice.
York Senior Center closed
The York Area Senior Center closed at 2 p.m., on Tuesday, and will remain closed until further notice in compliance with the City of York and the Nebraska Department of Health. The center's fundraiser scheduled for March 19 has also been cancelled. Watch York Area Senior Center on Facebook for further announcements.
Coldwell Banker-NHS Realty has postponed the Meet The Experts Open House on March 31.
News-Times front office closed
The York News-Times is open and will remain open, however the front office is closed to pedestrian traffic. They can be reached at 402-362-4478 or by emailing the various employees.
Wellness Center is closed
The York General Wellness Center is closed, which includes all classes and personal training. This status will be re-evaluated on a weekly basis.
No visitors are being allowed at the Hearthstone or Willow Brook.
Medical clinic suspends walk-ins
York Medical Clinic is temporarily suspending the walk-in clinic. They will still offer same day scheduled appointments. However, appointments need to be made ahead of time so they can screen for COVID-19 by phone, in order to control the traffic in the clinic before patients enter the building. If someone has further questions, they can contact the clinic at 362-5555.
Upper Big Blue NRD closes office to public
The offices of the Upper Big Blue NRD are temporarily closed to walk-in traffic. The office is tentatively scheduled to reopen on Monday, March 30. The board meeting that was scheduled for March 19 has been cancelled. The public can contact staff by email. There is also a drop box outside where forms may be placed.
Chances R suspends brunches, buffets
Chances R has temporarily suspended their soup and salad bar. The prime rib buffet and the Sunday brunch for March 21 and 22 have been cancelled. The kitchen is open and deliver is available.
Both Runza restaurants have closed their dining rooms but the drive-through service will continue from 10:30 a.m. until 9 p.m. daily.
Concerned about COVID-19?
Sign up now to get the most recent coronavirus headlines and other important local and national news sent to your email inbox daily.