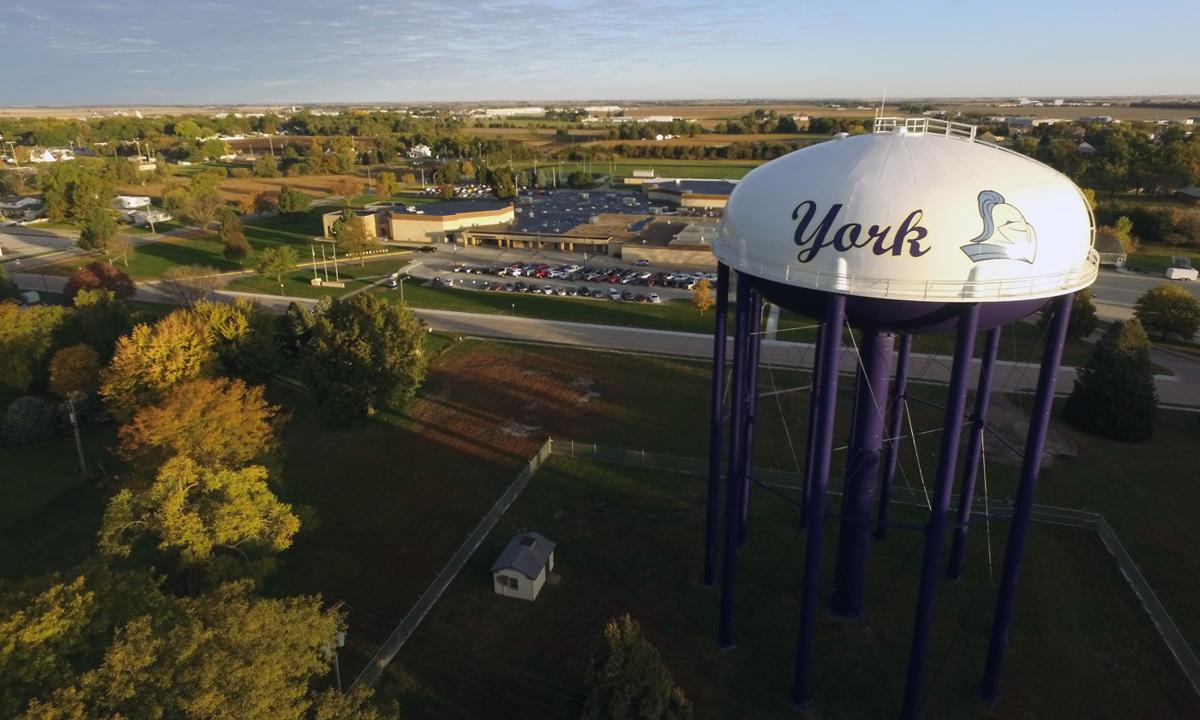 YORK – Area schools are closed "indefinitely."
The announcement was made Tuesday afternoon by superintendents from all the surrounding school districts.
York Public Schools Superintendent Mitch Bartholomew said, "At this point in time, York Public Schools is closed indefinitely and will reevaluate the COVID-19 situation on April 30 and follow the guidance of local and state health and education officials," Dr. Bartholomew said in his announcement to parents. "YPS appreciates all the support we have received during this time and we are committed to making the best out of this situation."
Dr. Bartholomew said superintendents in Educational Service Unit 6 participated in a Zoom meeting on Monday, with public health officials from Four Corners Health and Public Health Solutions to receive COVID-19 updates and to listen to guidance on a possible school closure. All ESU 6 schools received the following recommendations for continued school closure due to COVID-19:
"Based on the current epidemiological risk factors, and projections by state, federal and national health officials, Four Corners Health Department (FCHD), and Public Health Solutions (PHS), strongly recommend that all schools served by ESU 6 close (without students in the school) indefinitely. This recommendation will be reviewed on April 30. While everyone is anxious to get back to 'life as usual,' there is a strong possibility that schools will need to remain closed for the rest of the 2019-20 school year.
"This recommendation to close schools is not undertaken lightly. It was made after hours of consultation with education officials at the state and local level, as well as ongoing monitoring of the increase in COVID-19 cases in, and in close proximity to, the counties served by ESU 6.
"FCHD and PHS realize that our recommendations carry economic and personal costs for thousands of persons in your school districts. However, COVID-19 is easily spread from person-to-person, and it is not safe for large groups of people to gather. The latest epidemiological evidence has shown that persons, including children, can spread the COVID-19 virus before symptoms develop. This recommendation is meant to help our communities flatten the curve and prevent community spread in the ESU 6 service area. The only way to slow the spread of the disease, increasing the medical community's ability to treat those infected, is to practice social distancing, including keeping six feet between persons and limiting their contact with other persons, in large or small groups. While children are out of school, locations such as shopping malls, movie theaters, bowling alleys, laser tag or other arcades, and community centers should be avoided.
"We encourage those who need general information about COVID-19 to call 2-1-1 or the NE Department of Health and Human Services COVID-19 Information Line at (402) 552-6645."
Cross County Superintendent Brent Hollinger said in a letter to students, parents, staff and patrons, "We are all grieving the loss of our normal school year and navigating our plan for the future has continued to be a challenge. The COVID-19 situation has continued to evolve daily if not hourly. It is with great sadness we must announce that Cross County Community School will remain closed through April 30. It is my hope that we will reopen school either on May 1 or at some point in May. As much as we all would like to get back to life as normal, we do need to start processing the distinct possibility of our school remaining closed for rest of the 2019-20 school year. We will do everything we can to still have most or some of our remaining events, including prom and graduation. Seniors, we realize you are at a great loss with this mandatory closure. We will be working with you individually reviewing your graduation status and will make sure you complete the necessary work to meet graduation requirements. As we begin a new chapter in remote learning, know that we are moving into unchartered waters and we thank you in advance for your patience and flexibility as we navigate through this together."
McCool Junction school leaders issued the same type of message, saying they would be following the same recommendation to close indefinitely with a review on April 30. Their statement said, "we are going to continue to monitor the situation and follow their recommendations. We will be closed indefinitely until we are told that we can open our doors again. We are and will be here to help when you need us. Take care, Mustang Family!"
Exeter-Milligan also indicated on their website that their school will be closed until April 30.
Heartland officials held an announcement in a Zoom meeting announcing the same, on Tuesday afternoon.
Concerned about COVID-19?
Sign up now to get the most recent coronavirus headlines and other important local and national news sent to your email inbox daily.