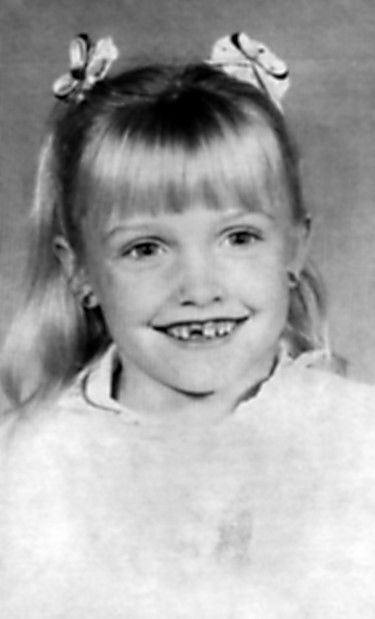 Early on Aug. 14, 1987, Jill Cutshall's stepmother saw the 9-year-old laying out her clothes -- jeans and a purple shirt -- in their Norfolk apartment.
It was the last time she would see her stepdaughter.
Three months later, a hunter would find those clothes, along with the girl's underwear, shoes and keys, in a wildlife area a dozen miles southeast of town, near Stanton.
And a Norfolk man, David Phelps, would be given a life sentence for kidnapping her nearly 30 years ago.
But his trial left so many questions.
"We've never determined exactly what happened to Jill," Norfolk Police Chief Bill Mizner said.
He started as chief 11 days after Jill was reported missing and remembers walking into a nearly empty police department. Everyone, he learned, was in the basement: police officers, investigators, deputies, State Patrol troopers, FBI agents. A captain at the head of the table was going over assignments.
They paused briefly so someone could introduce him. Then they got back to work.
After, Mizner said, he went upstairs, shut the door to his new office and said out loud: "What have I got myself into?"
Everyone wanted to find the 4-foot-6, 60-pound blonde, later described in court records as outgoing and athletic, happy, mature and intelligent.
The day she disappeared, the plan was for Jill to leave the McNeely Apartments, where she was staying that summer with her dad and stepmom, and walk to her babysitter's house a few blocks away at around 8.
But when her stepmom got off work and went to the babysitter's to pick Jill up, she learned the girl had never arrived.
After checking other places Jill might be, her father and stepmom went to the police department.
No one knew then she still would be missing 29 years later.
Witnesses reported spotting a girl matching her description at about 6:30 that morning on her babysitter's steps. But the babysitter's live-in boyfriend didn't see her before he left for work around 7:30.
Others reported seeing her near the McNeely Apartments, and in Fremont, West Point, even a Sioux City mall. None of the leads panned out.
Police asked hunters to watch for evidence related to her disappearance. And on Nov. 7, 1987, one at Wood Duck State Wildlife Refuge spotted her clothes.
But even that failed to turn up fingerprints, blood, semen, hairs or fibers -- anything -- that could help solve the mystery of what happened.
In early 1988, the lead police detective had come across Phelps while searching for a former tenant of the McNeely Apartments and would interview him several times.
But it was Roy Stephens, a private investigator hired by Jill's mother, Joyce, who in January 1989 would drive him to Wood Duck, hand him a shovel and tell him to show him where Jill was buried.
Stephens, a felon who had lied about his criminal record to get his private investigator's license, told Phelps he could kill him right there and nobody would find him, and at one point Stephens fired his gun into the air, according to 1992 Nebraska Supreme Court records.
Phelps dug for about 20 minutes before finally saying he was ready to talk. With a tape recorder going, he said another man woke him that day, saying he had a child in his car and they were going to go for a ride. Phelps said they went out to the Wood Duck area, where he held Jill down while the other man raped her.
Phelps said he drove back to Norfolk, leaving the two behind.
After giving the recorded statement, Phelps went with Stephens to a Norfolk motel, where Phelps agreed to be interviewed by an Omaha TV crew. One of the reporters later would testify she didn't believe everything Phelps said in the 30-minute interview; he seemed to be making it up as he went along.
But Phelps would make another statement that night to police, largely confirming what he had said on videotape, before he recanted, saying he had made up the entire story out of fear.
Joyce Cutshall ultimately would petition for a grand jury, which indicted Phelps, a man who admitted having a sexual interest in young girls.
In 1991, the case went to trial, a jury found Phelps guilty and a judge sentenced him to life.
Today, Phelps has an appeal pending. And the National Center for Missing & Exploited Children has a photo of what Jill might look like now -- she would be 38 -- on its website.
A couple of years after she disappeared, there was a service at her grandmother's church and a tree was planted on the church grounds in memory of Jill.
Norfolk police consider it a suspended case.
Police Capt. Mike Bauer said they can go months, if not years, without new information, but occasionally developments turn up.
Like a diary that surfaced in 2012 purporting to tell, in graphic detail, of the abduction, rape and murder of four women at a farm near Chambers. One was said to be a girl named Jill.
But, Bauer said, the more they learned, the more it looked like a hoax.
Today, there are somewhere around 300 electronic reports on the case.
He and Chief Mizner said they don't think any officer involved in a case like Jill's ever wants to give up. They want to be able to give the family answers.
"I don't know if she's alive or not, but if we get any information, we still will follow it up," Mizner said.
He's learned never to say never, though he knows that the passing years make it less likely they'll ever learn more.
But it stands as the biggest missing persons case Norfolk has ever had and is on the short list of its highest profile cases, including killings.
The veteran chief is still as baffled by Jill's disappearance as he was on his first day.
Asked what he thinks happened, Mizner said: "We just don't know."