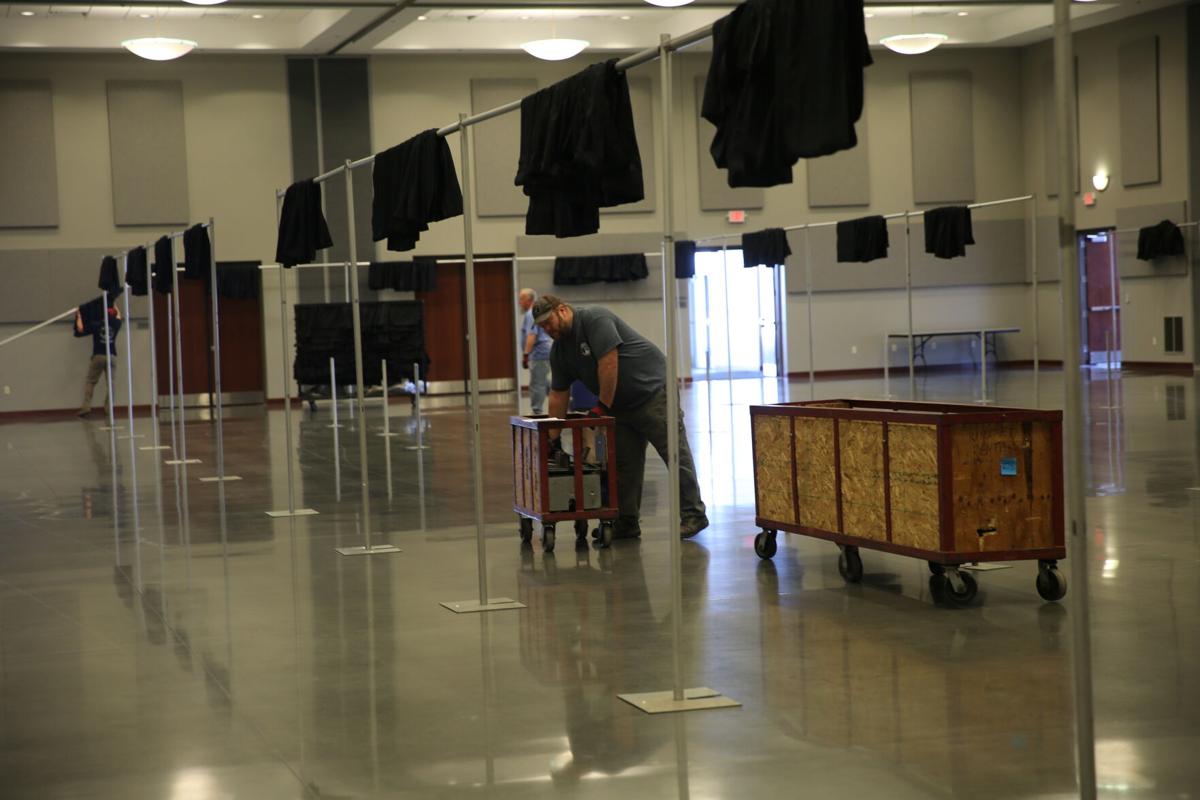 YORK – Planning an event like the York Chamber of Commerce Home & Garden Show isn't easy, coronavirus or not.
"It's definitely better to stay as organized as we can. We already have stuff printed for the 2022 show," said Madonna Mogul, York Area Chamber of Commerce Director. Mogul said she and her team started planning the 2021 show a year ahead. "It takes an army to execute this for the community."
The community has expressed being grateful for the opportunity to participate, as many similar events in the past several months have been cancelled. Mogul said they have even received thank-you notes on registration sheets.
Mogul estimated 60 vendors participating in the 2021 show. Vendors will set up in the Holthus Convention Center's ballroom and lobby. Aisles will measure 12 and 14 feet in a new layout. "We were toying with trying to try this out anyway," Mogul said. Coronavirus safety measures will be in place, including assigned entrances and exits with signage to streamline the flow of visitors.
The greatest number of visitors the event has had was around 2,000 people, Mogul said. She said she is unsure how many will attend this go-round. "We scaled back our expectations but we don't know what to expect," she said. "We wanted it to be easy for our families to sit down and go so volunteers can wipe things down."
Measures similar to other events at the Holthus will be taken. Temperatures will be taken upon entry, and masks will be required per the City of York mask mandate. Attendees will receive wristbands upon entry to make sure all visitors are accounted for. While entering and exiting are assigned, within the ballroom and lobby there will be more flexibility, Mogul said. "They will be free to wander about."
A "Shred It Truck" will be on-hand Friday for those with sensitive documents that need to be safely destroyed. Those utilizing the service are asked not to go overboard with the amount of papers they bring for shredding. "Be respectful and use good judgement," Mogul said.
A Goodwill truck will be set up for donations Saturday.
Mogul said safely bringing vendors and potential customers together is ultimately the event's purpose. "It's really important for the vendors to have an opportunity to connect with their customers," Mogul said. "Every industry has taken a hit one way or another. We're in the same boat, it just looks different."