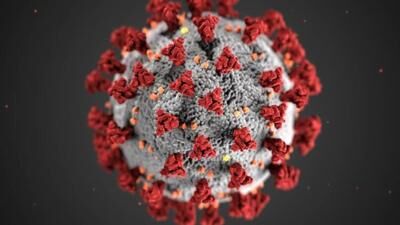 YORK – Because the numbers of vaccination appointments are slowing down, large mass vaccination clinics in York will eventually transition to smaller opportunities.
"We are planning on, soon, to moving away from large community clinics," said Four Corners Health Department Director Laura McDougall. "We are not seeing as much interest. We will still have vaccines available and they will still be administered, but it will look different. Vaccines will be available in doctor's offices, during our regular vaccination clinics, etc. We will still have our large community clinics for a few more weeks. After that, in York County, Henderson Health Care will continue to offer vaccinations, as will York General. You can continue to go to vaccinate.ne.gov and you can always call Four Corners for assistance in making an appointment for a vaccine."
She said that at this point, about 30,000 vaccinations have been administered in the health district.
"There have been 8,850 vaccinations given in York County, with 4,938 of those being first doses and 3,626 being second doses," McDougall said.
Of those doses, 286 have been Johnson and Johnson, "for which the pause has been lifted and it is available again.
"If you look at our population, 13,144 have been fully vaccinated," McDougall continued. "So we are right about 30 percent fully vaccinated in the district. There are 3,900 people waiting for a second dose in the district right now. The good news is that we are at about 30 percent fully vaccinated. The news, though, is that we need to work on this because we are only at 30 percent and we have a long way to go. We'd like to get to 70 percent.
"And one other update, another development, is that we will be getting some Pfizer vaccine from Lancaster County to start on our 16- and 17-year-olds," McDougall said. "We will be contacting the schools to ask for help in getting information to parents who might be interested."
"As of this morning, the percentage of fully vaccinated here is 36.45 percent," offered Jim Ulrich, CEO of York General Health Care Services. "We are planning on administering 363 second doses today, but only 20 first doses, in York. So you can see that trend Laura is talking about. We have about 1,122 to still get second doses as of now.
"So we are planning on being at the Holthus Convention Center in York for our vaccination clinics probably through May, and maybe for some of that we will go to half days," Ulrich said. "Then we will likely bring it back to the West View Medical Building and incorporate it with our other vaccination clinics."
Meanwhile, the two-day totals of new COVID-19 cases remain in somewhat of a plateau of single digits for each county in the Four Corners Health District.
In the time frame of April 27-28, according to Four Corners officials, there were 10 new cases in the district with five of those being in Seward County, three being in York County, one being in Polk County and one being in Butler County.
As of April 28, the total cumulative number of COVID-19 cases in the Four Corners District was 5,157. There were 51 new cases in the previous 14 days, with 22 of those cases recorded in the past seven days.
Thursday morning, McDougall said, "York County had the most cases in seven days, in the district, with 10. The good news is that these cases are mostly in younger people without serious symptoms."
"The cases are down in the United States, right now," Ulrich said. "And in Nebraska, the number is less than 2,000 per week. The state hospitalizations were at 133 yesterday – it was down to 124 the week before, so that number continues to go up and down but still it remains a lot lower than it was a number of months ago.
"Right now, we have no COVID patients at the hospital and we have had no employees out for some time due to COVID," Ulrich continued. "We tested only 15 people in the past week and of those only one was positive."
York Public Schools Superintendent Mitch Bartholomew said the case count in the school district is "still tremendously low. We have two students in quarantine right now due to exposure and one positive case in which the person has been isolated of course and is doing well.
"We are sticking to our safety plan," Dr. Bartholomew said, "and that includes requiring masks. I've had numerous phone calls and conversations about this topic. We have evidence that our safety plan has been working for us. We understand some other schools have gone a different route, that is their decision. Let's finish the year the right way – we feel masks have been a main factor that helped us get through the school year. We are asking for some grace on that. We have listened to a lot of medical professionals and we are right now at the end of the school year.
"I also want to dispel a bad rumor that we have already made plans for next year," Bartholomew said, referring to protocol dealing with COVID. "That is completely, completely false. No decisions have been made. We will need some type of plan for next year, but it is impossible to make that plan now. That will be a summer task.
"And we have a lot of year-end events going on now, which includes graduation," Bartholomew said. "We are not having graduation outside, we need a predictable environment (as far as weather). We will be having it at the city auditorium – we did choose to modify it. We will be allowing 10 guests per student which we felt was a fair number. We are trying to keep it to family and friends. We want to also bring back traditional things, like having our band and choir there. We are still anticipating about 1,000-1,200 people attending, so that is still a large event.
"The end of the school year is here," the superintendent said, smiling. "It's been an incredibly long but short year. All of a sudden we are here and I shake my head and think, 'How did we get through all that?' It is due to all the work of the staff, the board of education, the administrators, the community and many in the medical field who we have been working with us throughout it all."