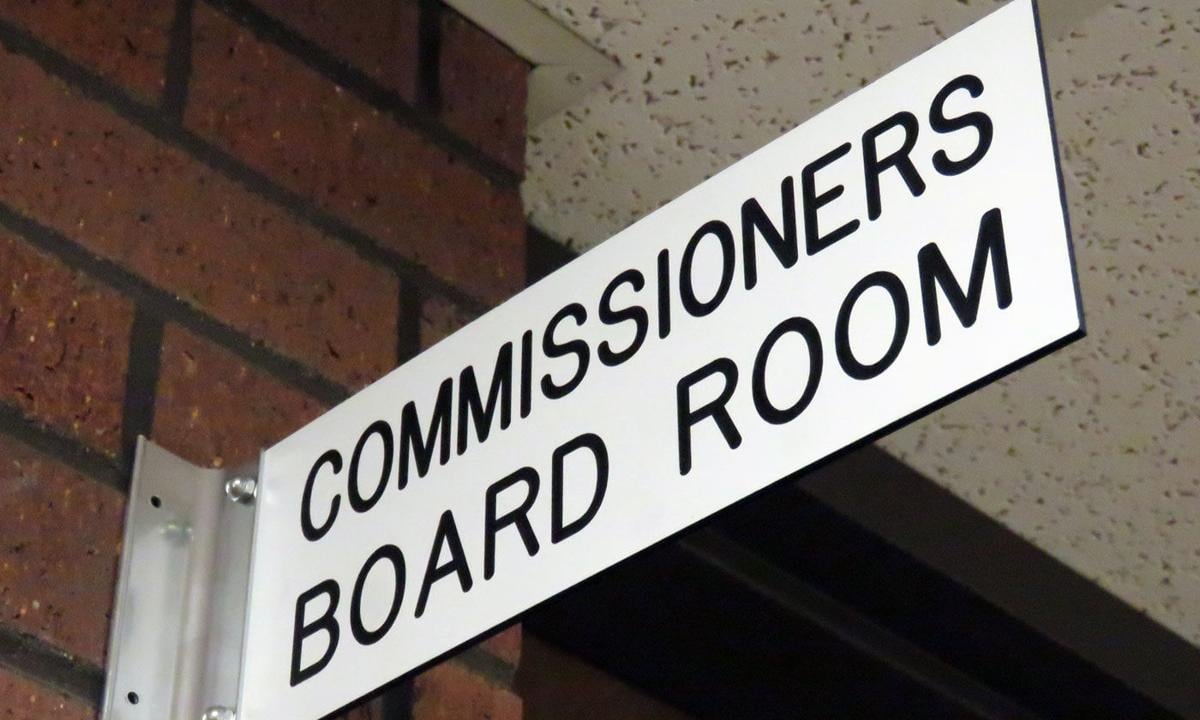 YORK – A conversation among the York County Commissioners this week centered on what remains to be done at the courthouse, as far as the new construction/renovation project goes.
Commissioners Randy Obermier and Bill Bamesberger said in their committee reports that they held a construction meeting this past week – and that while some items still remain on the ongoing punch list they are hopeful everything will soon be completely done.
"There were 13 people in the meeting, which included us, people from the architectural firm, law enforcement and the construction company," Bamesberger said. "We went through extreme detail on every single item on the punch list. A lot of the items were done. Twelve items were not completed. Hopefully, we will get all of those resolved in 60 days. Some will need to be done before the weather gets bad, going into the winter. Hopefully, we can soon get this thing over with."
"Law enforcement was part of the group because they are involved in using that area of the building," there was no other underlying reason, Obermier said. "Yes, it was a contentious meeting, but it was civil. And I said that I'm probably as much to blame (for the ongoing work that continues to be done) because I can tend to be too patient. Everyone seems to be pointing fingers at everyone else, but I think we are getting closer and soon this will be completely finished."
Also during the commissioners' committee reports, Commissioner Kurt Bulgrin reported that the "In God We Trust" art for inside the commissioners' meeting room is nearly finished.
And Obermier noted that the commissioners' meeting room – when not occupied with their meeting – is currently being used for physical, in person early voting. Use of the room is convenient because it is near the election/clerk's offices and it provides voters with better privacy.
Obermier also reported that walls have been put up in the former aging services building where probation will soon be moving.
He also noted that work on the sound system in the District Courtroom is now completed. The commissioners will now focus on the sound system in their meeting room, to make slight enhancements that will enable constituents to better hear proceedings when viewing the meetings online.
Also during committee reports, the commissioners talked about the sad loss of Brian Johnson, a local farmer who had also been caring for one of the county's abandoned cemeteries. There are two formally declared abandoned cemeteries in York County – and Johnson had been caring for the one that is located within one of his cornfields. He's been doing the clean-up work/maintenance/mowing there for many years. Obermier said he has already been contacted by someone who was inquiring about taking over those duties.
"The issue with that cemetery, as I recall, is that whoever takes care of that cemetery has to use his field to get in there, to get to it," Bulgrin offered.
"Yes, it's at least a quarter mile back in there," Bamesberger said. "Maybe a family member of his will want to do it, I don't know."
Bulgrin, who has spearheaded the project of having those abandoned cemeteries maintained, will look into the matter and come back to the board with a recommendation.
Be the first to know
Get local news delivered to your inbox!