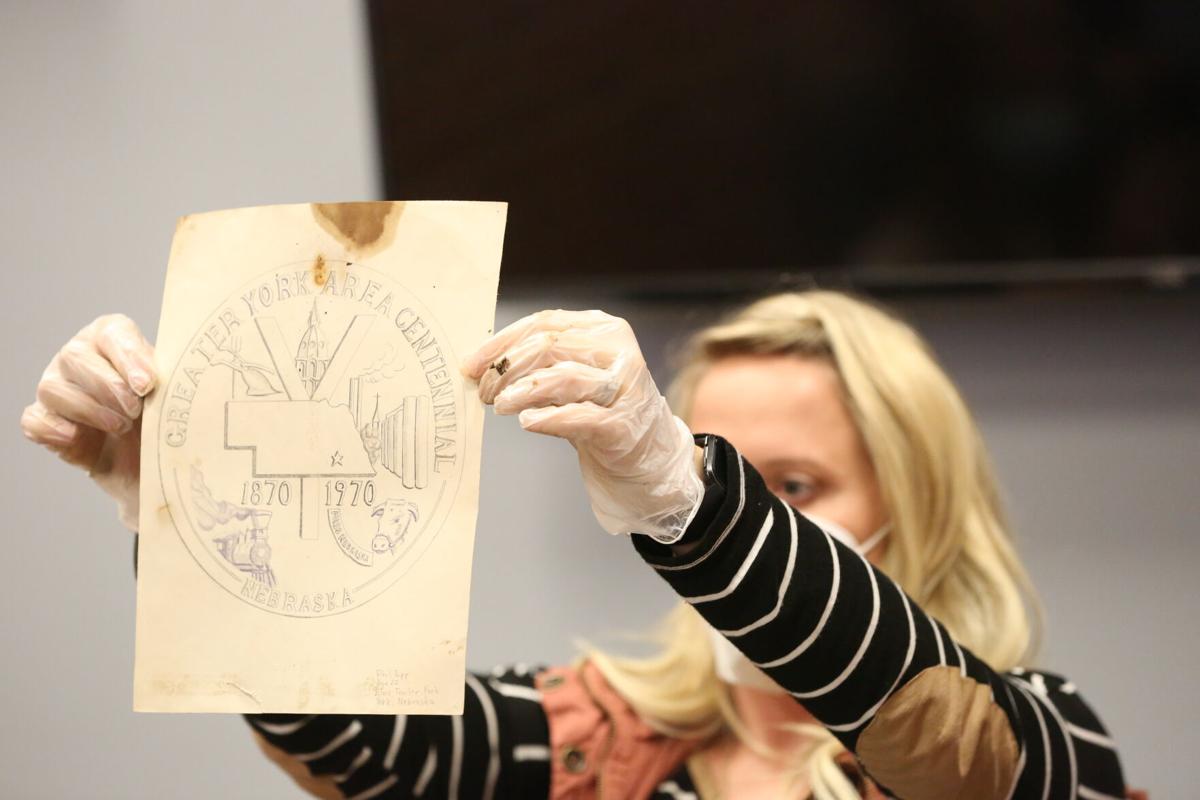 YORK – On Sept. 10, the city's park and recreation department opened the Greater York Area Centennial time capsule, which housed artifacts from 1870-1970.
Now it's time to gather items for the new time capsule – items from 1870-2020 – which will be buried in November and opened 50 years from now, in 2070.
Cheree Folts, director of parks and recreation, said she's inviting organizations to provide those artifacts.
"While opening this time capsule, we learned moisture is a problem," Folts said. "We will proactively work to preserve submitted artifacts as best as possible by first enclosing them in Ziploc bags, laminating papers and/or vacuum sealing bags and then placing them in plastic containers, before finally placing them in a vault surrounded by reinforced concrete. Our hope is by doing this, we will limit the moisture that could be exposed to the artifacts."
She also provides some ideas about what items, from 1970-2020, could be included:
"Newspapers, books, photos, scrapbooks, coins, buttons, bumper stickers, certificates, decorations, rosters, promotional items, official organization information, Bibles, fair books, development plans, yearbooks, catalogs, programs, directories, membership lists, letters, artwork or anything you wish," Folts said.
"If you would like to provide any artifacts for the new time capsule, I ask that you drop them off along with a description of the items at the community center (at 211 East Seventh Street) before Nov. 1. Space within the capsule is limited so a committee will go through all the artifacts to make sure there are no duplicates, items are date appropriate, and arranged for maximum spacing of the vault before it is buried in mid-November," Folts explained. "If your items are not selected for the time capsule, they will be returned."
She also added that "if you plan on writing a personal letter to family, there will be a maximum of 50 letters allowed due to available space. The first 50 letters submitted will be accepted."
If anyone has any questions, they can contact her at 402-363-2630.
She has a form that can be filled out – or interested persons can include in writing the name of the owner of the artifacts, their phone number and the description of the item/items.
Be the first to know
Get local news delivered to your inbox!