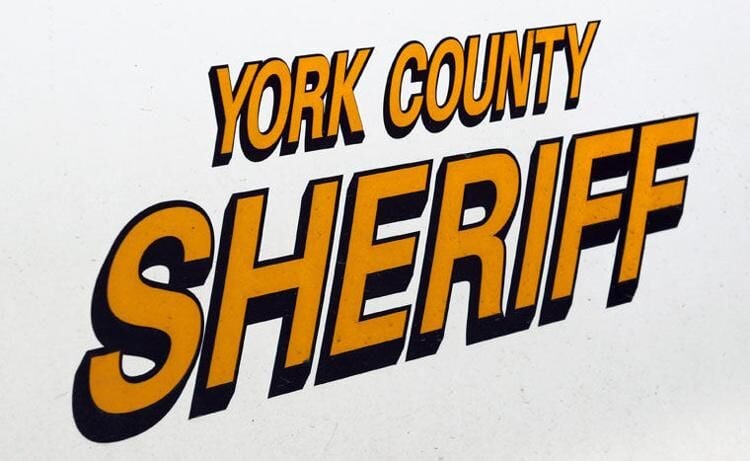 YORK – A man, whose address is listed in court documents as being the Sun Motel in Henderson, has been formally charged with high-level felonies related to distribution of methamphetamine.
The case against Giovanni Larabee, 27, has been bound over to District Court where arraignment proceedings are pending.
He has been formally charged with possession of 28-139 grams of methamphetamine, which is a Class 1C felony that carries a possible maximum sentence of 5-50 years in prison, upon conviction, and possession of a controlled substance with the intent to deliver, a Class 2A felony, which carries a possible maximum sentence of 20 years in prison, upon conviction.
According to the affidavit of probable cause filed with the court, a deputy with the York County Sheriff's Department was on regular patrol when he saw a 1997 Toyota Avalon entering Interstate 80 at the Henderson interchange. He said the vehicle then proceeded east.
The deputy says in the affidavit that the vehicle was emitting a loud and unusual sound.
As he followed, the deputy said the vehicle left the interstate at the Bradshaw exit and it "appeared the vehicle was attempting to distance itself from me. I activated my overhead emergency lights and conducted a traffic stop on the vehicle in the 900 mile of Road H."
The deputy said he made contact with Larabee, the driver, and the passenger, who was identified as Amanda Bell.
"While assisting Larabee with a written warning for the sound violation, he told me he was on his way to Lincoln. I asked why he had taken this exit if he was going to Lincoln. Larabee stated he thought that I was going to pull him over anyway. Based on the traffic at the time which was heavy, and the distance it took to catch Larabee, it appeared that Larabee was actively looking for or watching for me after he had passed my location. His passenger appeared extremely nervous and while contact was made with her later in the stop, I noted her to make sudden furtive movements, dropping her hand out of sight when I approached the vehicle. Bell also smoked multiple cigarettes in the short duration. Based on my training and experience, I know those who display heightened states of nervousness to chain smoke as a way to suppress their nervousness. Based on my training and experience and multiple indicators for criminal activity, I asked Larabee for consent to search the vehicle and he denied consent."
Loki, the police service dog, was deployed and alerted to the odor of controlled substances coming from the passenger side of the vehicle. A probable cause search was conducted, during which (underneath Bell's seat) he located a glass pipe containing and white and brown burned residue that was identified as methamphetamine.
Also under that seat was a bag that contained a black zippered case. The deputy says that when he brought the bag out of the vehicle, "Larabee told me to arrest him, indicating that why I would find in the bag was not going to be good. When asked if there was methamphetamine in the bag, Larabee confirmed there was methamphetamine in the bag." The bag, which had a zipper with a lock combination, was accessed using bolt cutters. Inside the bag, investigators say they found a pipe and vial containing approximately 10 grams of meth. A Ziploc bag contained eight bagged amount of methamphetamine ranging in amounts from 2.07 grams to 3.95 grams.
It is alleged that the approximate total amount of methamphetamine found in the car was 35.21 grams. In the same bag was 52.46 grams of marijuana, also in pre=weighed amounts.
Be the first to know
Get local news delivered to your inbox!