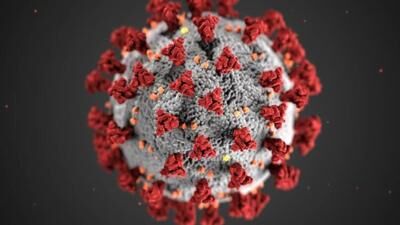 YORK – Community spread of COVID-19 continues throughout the health district and York County.
And with that, also come more hospitalizations and most recently, a temporary mask mandate in the City of York.
During Wednesday morning's community sector briefing, Four Corners Health Director Laura McDougall provided some data that shows the cumulative case number in the district has reached more than 3,000 and the case number in York County is up to 924.
She said there were 89 new confirmed cases of COVID-19 in York County in the past week – and she said the number will soon jump due to more test results coming in Wednesday morning.
McDougall also provided case numbers from the past few months. "In August, we had an average of about 39 new cases a week. Then in September, we had an average of 59 new cases a week. Then in October, we had about 225 new cases per week, which was a 381 percent increase over September. And in November, we have had about 421 new cases per week, which is a 187 percent increase over October. That's in the health district.
"We are going up, up, up and that's a trend that we need to reverse," McDougall continued. "It is not sustainable for our hospitals or our healthcare workers or schools and a lot of local businesses are having problems maintaining their workforce.
"In our health district, we have had 27 deaths – nine of those were just in November," she said. "And I have a list of deaths in which we are waiting for confirmation from the death certificates that these were COVID-related."
She said statewide hospitalizations are near the levels where more restrictions could be put in place.
Meanwhile, she said Four Corners officials are involved in planning for the distribution of the vaccine when it becomes available. She said they hope to start receiving the vaccine – in a limited amount – even in December. "We are expecting it will trickle in and the vaccine distribution will start with healthcare workers."
Jim Ulrich, CEO of York General Health Care Services, said over the past month, the hospital has treated 39 COVID patients – of those 25 were discharged, three were transferred and seven are still in-house. Others were taken to different health care facilities. He added that, at the hospital, they have remained pretty constant with about four COVID patients at all times through the month of November.
He also explained that if they hit the three-patient mark, then they have to shut down a main hallway, "which takes 11 beds out of service and that only leaves nine beds available. Today, our census is 14 on the hospital floor and seven are COVID patients. So our capacity is tight. We only have two spots left for COVID patients at this time. So we are going to build a wall on our second hallway. Then what happens for non-COVID patients?"
He said if that becomes the case, then post-operation rooms will be turned into patient rooms. That of course, would hamper their abilities to perform surgeries, "which we do not want to see. We are trying what we can, but COVID patients can often be in the hospital for multiple days.
"Things have certainly changed in the last month," Ulrich said. "We have seen 77 people in our ER and an overall increase in other patients as well," he continued. "Right now, we do have elective surgeries happening, as well as they don't require a bed."
He also noted that York General Health Care Services has ordered an ultracold freezer for storing the vaccine – so they are ready when it arrives for distribution.