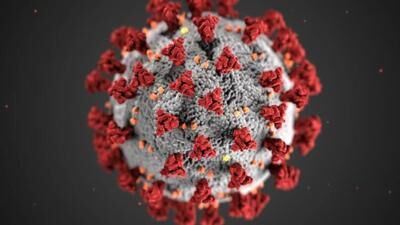 YORK – "We have had, we are having a lot of COVID cases, again this week, and they are of all ages," Four Corners Health Department Director Laura McDougall said Thursday morning during the community's bi-weekly leadership meeting (which has been held via Zoom since the pandemic began). "These numbers, in the past seven days, are about as high as we've seen in this surge."
She said there were 201 new COVID cases in the health district (which includes York, Butler, Seward and Polk Counties) in the past seven days.
"That's a lot," McDougall said. "We continue to vaccinate those who come in to our offices and we continue our tracing work, gathering information and we are trying to answer people's questions. Everyone is welcome to contact us with any questions they may have. Vaccinations continue to inch up – we are now at 47.04% of the population in the health district that is fully vaccinated. York County is leading the charge, with a vaccination rate at 48.72%."
"Yes, the case numbers are definitely up," said Jim Ulrich, CEO of York General Health Care Services.
Statewide, the number of new COVID cases in the last seven-day period was 5,760 – compared to 4,822 new cases the week prior.
"Vaccinations continue to go up across the nation, which is good to see," Ulrich added.
"What we are seeing at York General is that the testing in the last three weeks has been active, with 160 tests done in that timeframe with 25 positives," Ulrich continued. "In the last week, the testing was at 55. We have had about an 18% positivity rate."
Hospitalizations, he said, have been high, with the patient floor full. "But it's not just COVID," Ulrich added, saying there were three COVID-patients in the last week, in the hospital (with another being admitted Thursday morning). "We have a lot of other sickness as well and we have a lot of babies being born."
He explained that two beds have to be kept for COVID patients at all times, as well as two beds for providing COVID-related treatments.
He said those treatments have been active – in the last week, 20 people received those treatments, which Ulrich said continues to be a good tool in helping COVID patients start the recovery process faster and be able to stay out of the hospital.
"Across the state, we are seeing a lot of sickness that is not just COVID," Ulrich said. "And our emergency room at York General has been busier than it has been for years. In the past three weeks, we saw 17 COVID patients in the emergency room who were treated and sent home, five were admitted. And that's mixing in with a busy emergency room to begin with. So it's been taxing to our system and on our healthcare providers. I'm hopeful this trend is coming down."