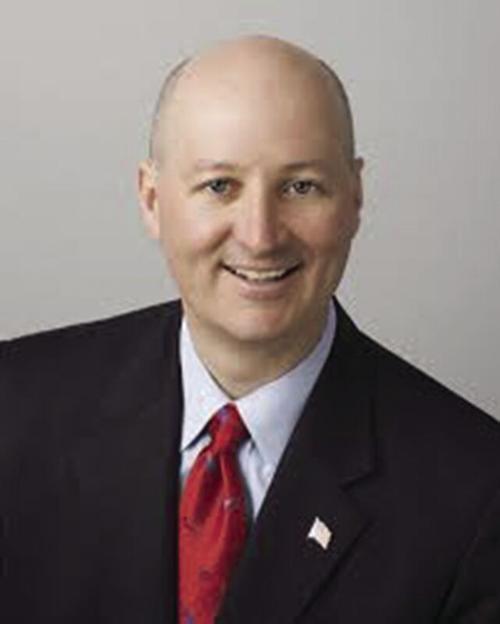 YORK – In a Monday morning phone call with the York News-Times, Governor Pete Ricketts said he is looking forward to speaking with York County residents this week regarding President Joe Biden's 30x30 executive order and the lack of information from Washington regarding what the governor calls a potential future federal land grab.
The 30x30 plan is a goal set by President Joe Biden to permanently protect in its natural state 30 percent of the nation's land and waters by 2030.
Concerns in Nebraska have centered around the fact that 97% of the land in the state is privately owned – and it has raised questions about the potential of federal land grabs.
"On January 27, President Joe Biden signed Executive Order 14008, which set a goal of conserving 30% of the nation's land and waters by 2030. This requires restricting a land area the size of the State of Nebraska every year, each year, for the next nine years, or in other words a landmass twice the size of Texas by 2030," the governor said Monday. "That is a huge land area they are talking about, how would they do that?
"I worked with 14 other governors in sending a letter to the president to say that he has no constitutional authority to take action to conserve 30% of the land and water," Ricketts said during this week's phone call. "This has raised a lot of questions about what the president intends to do. So far, he has not explained what he even means by conservation. Aside from vague comments, he has not revealed how he intends to implement his plan."
Governor Ricketts said the president has yet to respond to the letter they sent.
"Here's what we do know," the governor said. "30 x 30 will not only have major consequences for private property rights, but also for the state's tax base and economy. Unlike states in the western part of the country where there are already significant amounts of federally owned lands, 97% of land in Nebraska is privately owned. Federally owned land is not taxed, and restrictions will reduce our ability to develop it for agriculture, infrastructure or businesses. If 30% of land in Nebraska is set aside for conservation, it will shift the property tax burden onto fewer farmers, ranchers, homeowners and business owners. Right now, the federal government pays about $2.50 per acre on average in lieu of taxes on land it holds with conservation easements. Even if a land trust holds the conservation easement, the land's potential taxable value is still greatly reduced. This leaves fewer taxpayers to pay for schools, roads, bridges and other services. This would mean everyone else's taxes would go up. And if land would be taken out of land use, that puts pressure on the rest of the land, which would result in many other adverse consequences.
"We call this a land grab because how else would they get to 30%?" the governor explained. "If they truly stick with the voluntary approach (as some have suggested), they will never reach their goal – there is no way with that system. They are not telling us how they are going to get there, that's why I distrust this. I want people to know what they might get into."
He said during the course of the town hall meetings he's been having around the state, he had heard about a landowner who was going to renew his CRP agreement – but when saw more restrictions in the new agreement and could not get answers as to why, he decided not to sign for the renewal. "We want people to read the fine print," the governor said.
"I don't have a beef with conservation easements, I just have concerns over permanent easements," Ricketts said further. "The federal government has set a big ambitious goal and they have given no information about any of this, or how they intend to get to the end of that goal. This could have huge consequences for our state. I just want people to make sure they read agreements; we are asking counties to pass resolutions against this; we are asking that you support our delegation in Washington, all of whom are in opposition to 30x30; and we need to stay on top of all this for the next four years. Everyone needs to stay involved."
Governor Ricketts said the attendance at his previous town hall meetings has been quite active – with never less than 100 people at an event – and he had received communication from constituents in York County, asking him to come here to discuss the matter further.
"I am looking forward to Wednesday, to have an opportunity to talk with York County residents about this, hear what they have to say, talk about their questions and have a good discussion about something that is really important. Again, this could have huge consequences for our state," the governor said further.