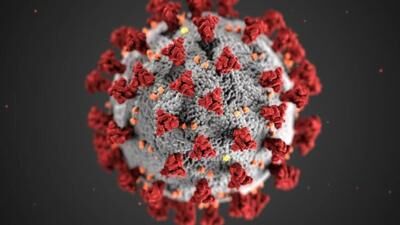 YORK – The Four Corners Health District has now moved into the severe category – the red category – on the risk dial.
This is the worst most serious category on the risk gauge.
Numerically, the red category is between 3 and 4. Four Corners' number at this time is 3.25.
Health officials explain that the risk gauge is calculated using these data sets:
• The overall positivity rate of COVID testing in our jurisdiction;
• The weekly positivity rate of COVID testing in our jurisdiction;
• The trajectory of the local case counts (increasing or decreasing);
• Health care system capacity;
• Availability of critical medical equipment;
• The identification of community clusters/community spread;
• Availability of COVID testing;
• And the ability to trace all the contacts of the positive cases within 24 hours.
The latest figures of new cases in the district and in York County for the past few days were not yet available as of Friday afternoon. Those are typically updated on Saturday afternoons.
Hospitalizations continue to be on the rise, according to data from the health department. As of Friday afternoon, there have been 54 people requiring hospitalization from Seward County. There have been 25 York County residents requiring hospitalization. There have been 17 people requiring hospitalization from Polk County. And there have been 16 people requiring hospitalization in Butler County.
Testing continues to increase. So far, there have been 2,407 tests administered within the health district. Of those, 942 were administered in Seward County; 746 were administered in York County; 408 were administered in Butler County; and 311 were administered in Polk County.
Meanwhile, Governor Pete Ricketts said Friday morning that tighter restrictions will be imposed if the state's COVID-related hospitalizations continue to increase. That would include imposing the 10-person rule again for weddings, funerals and gatherings – as well as closing bars to take-out services only – among other tighter restrictions.
Be the first to know
Get local news delivered to your inbox!