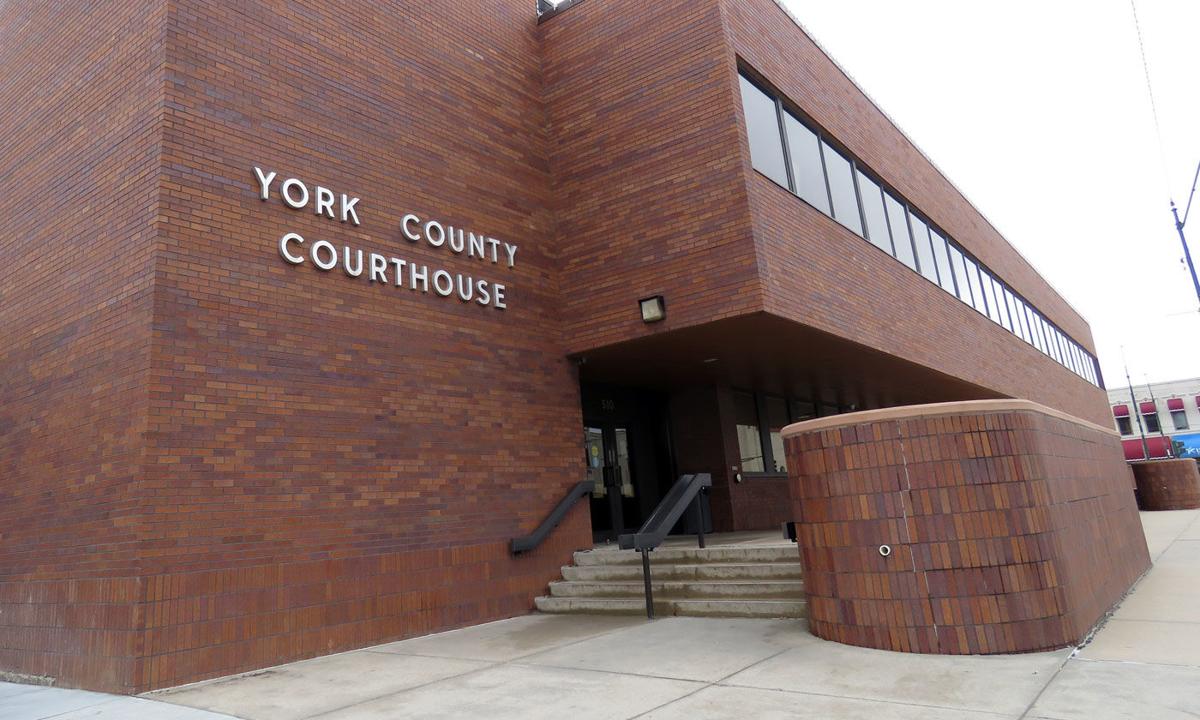 YORK – Flavio Tizon, 27 (who also told law enforcement he is Sheldon Brito, 34) of Providence, R.I., has been ordered to pay $8,475 in restitution and spend five days in jail in what started out as a multi-felony case involving the delivery of controlled substances.
This case began during a traffic stop in York County.
According to court documents filed by the York County Sheriff's Department, a deputy was on regular patrol when he saw a speeding vehicle. He said radar indicated it was moving at a rate of 94 mph.
A traffic stop was initiated.
The deputy says in his report that the driver was identified as Sheldon Brito (also known as Tizon) and in the passenger seat was Laura Hosman. The backseat passenger was identified as Keven Barahona. The deputy said he could smell marijuana inside the vehicle.
After a concentrated cannabis cartridge was discovered on the driver's seat, Brito (Tizon) underwent a field sobriety test and the deputy determined Brito (Tizon) "was under the influence of cannabis and could not safely operate a motor vehicle."
A search was conducted and during that vehicle search, investigators found 1,650 tablets of Alprazolam/Xanax in several suitcases in the rear cargo area of the vehicle; four cannabis vape pen cartridges; marijuana in 18 different jars or packages; $4,736 in cash on Barahona's person; $1,885 in cash in Cornejo/Hosman's purse; and $975 in cash on Brito's (Tizon's) person.
All three were then arrested.
Court documents indicate that a subsequent records check of Brito (Tizon) showed he had no driver's license from anywhere in the United States. His true identity was discovered and it was found he has two full extradition warrants out of Colorado. He also has criminal histories in Pennsylvania, Rhode Island, Massachusetts, Florida and Colorado.
He was initially charged with delivery of a controlled substance, possession of a controlled substance, possession of money during a (drug-related violation), criminal impersonation, driving under the influence and possession of more than one ounce and less than one pound of marijuana.
As part of a plea agreement, Tizon pleaded no contest to delivery of a controlled substance, a Class 3A felony, and guilty to false reporting, a Class 1 misdemeanor. The other charges were dismissed.
"He has a newborn infant, has been employed by his mother since 2009, he is a good candidate for probation," Tizon's attorney, Kevin Schlender, told the court.
"I'm sorry for what happened and my mistake," Tizon told Judge James Stecker this week, in York County District Court. "I was hanging around the wrong people. I'm changing a lot, I'm changing my life. I messed up big time."
"Your criminal record includes trespassing and domestic assault," Judge Stecker said, in reviewing his criminal history. "This involved marijuana, cash and a prescription drug. You did give a false name to an officer. However, considering all the information (from the pre-sentence report), the court does find you suitable for probation.
Tizon was sentenced to three years of traditional probation. He will have to pay the more than $8,400 in restitution and the five days in jail will have to be served now. He was also sentenced to two 30-day stints in jail, in the future, which can be waived if he is found to be compliant with the terms of his probation.