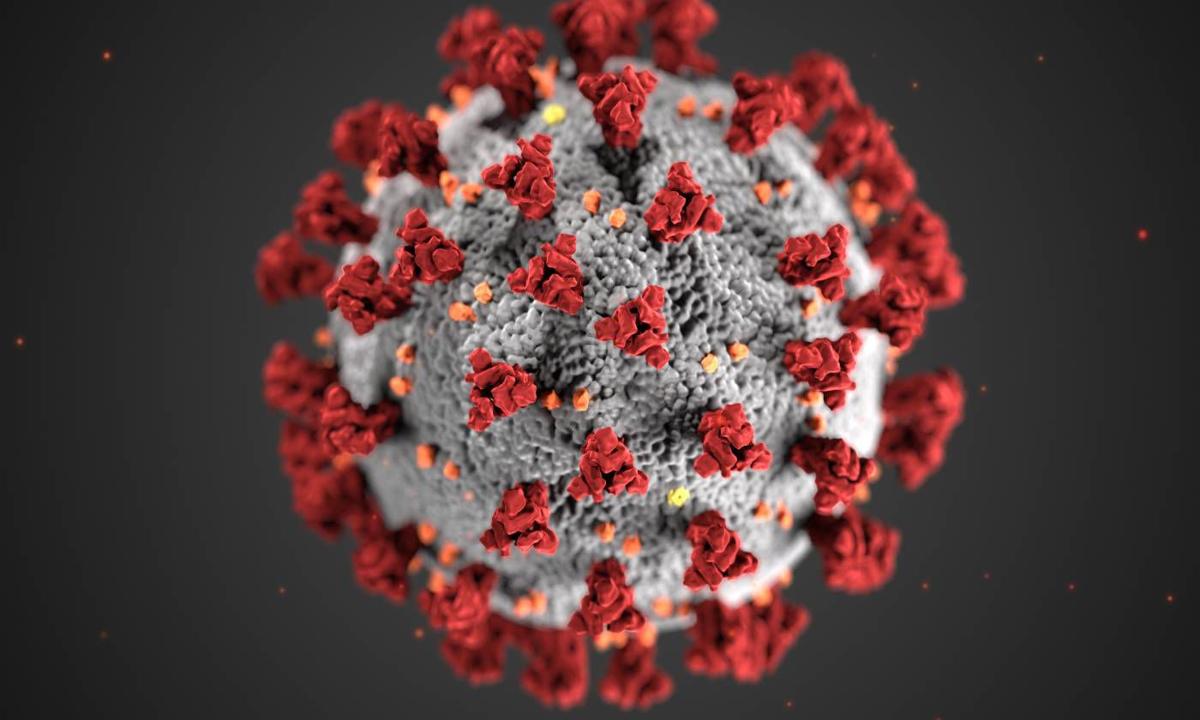 YORK – With 99 new confirmed cases of COVID-19 reported in the Four Corners Health District in the past two days, the cumulative number of cases since the pandemic began surpassed 1,000.
The cumulative total rose to 1,043.
Health officials said there have been 377 new cases in the past 14 days – 228 of those occurred in the last seven days.
York County has 38 new cases, bringing the cumulative total here to 329.
Seward County has 25 new cases, bringing the total there to 365.
Polk County has 24 new cases, bringing the total there to 163.
And Butler County has 12 new cases, bringing the total there to 186.
During a community briefing Thursday morning, Four Corners Health Department Director Laura McDougall said, "We are still seeing the greatest number of cases in the state being in Douglas and Lancaster County, but some of our counties are creeping up there. We are surging here now with significant numbers of cases. We had our highest case count yesterday with 68 – 33 of those were in York County. And that surge of case count took us over 1,000. We sailed past that unfortunate mark. We had 228 cases in the last week and we had 88 cases in the last week in York County compared to 54 the previous week.
"We have had 10 people in the hospital in the last week, ranging in age between their 30s and their 80s," McDougall continued. "We had two deaths last Friday and we've had several more deaths in which confirmation of COVID-related is still pending. So we are seeing outbreaks in businesses, schools, churches, it's all over the place.
"We are very concerned about so much community transmission," she said. "And it is getting more difficult for the schools to keep the kids in school, with a lot of transmission in the community. They are doing a great job and all they can, but many times it is a case of the parents are positive and then the kids are exposed.
"This is a community problem," she continued. "This is going in a direction that is going terribly wrong. Right now, we are exhausted and we feel like we are fighting a losing battle. None of us can afford to be careless, we are begging everyone to do the right thing. Social distance, wash your hands, stay home if you are sick, get tested if you are sick so you know what you are dealing with, wear face coverings, avoid crowds. The trend is escalating rapidly and we need everyone's help."
Jim Ulrich, CEO of York General Health Care Services, said there has also been an uptick in testing and active testing of employees also continues.
"At the Hearthstone, we are testing up to twice a week, we've had a couple of employees quarantined. We had one resident with no symptoms who was isolated. Like many healthcare facilities, York County has had employees quarantined as well.
"We have a COVID inpatient this morning, who is in an isolation room," Ulrich continued. "In past weeks, we've had some others. It is becoming more common for us, like other rural hospitals. SO far, we've been able to transfer patients as needed."
Ulrich also wanted to point out that 36 percent of this area's cumulative cases were in the last two weeks.
"We've also stepped back to no visitors in the hospital, with a few exceptions," Ulrich said. "We are trying to be safe and reasonable. We need to take precautions, be careful, be smart."
York Public Schools Superintendent Mitch Bartholomew said, "as you probably know, we've had a slight uptick as well. We have far more quarantines than we do have positive cases.
"We have made some internal changes," Bartholomew said, saying those new precautions were mostly in the area of lunch arrangements for the high school and elementary school.
"We have also elected to do some events that we feel are important," Bartholomew said. "We will host conference volleyball tonight – as the case numbers rise, we've seen less people wearing masks, so if you come to conference volleyball tonight, masks will be required and it will be same for all indoor events. We are trying to find a balance to host important events.
"Last week, there were a lot of rumors about York Public Schools," Bartholomew said. "We encourage people to get the facts. We are doing our best to community the facts daily. With the football situation, we did have players test positive and we decided that going to Grand Island to play football was not the responsible thing to do. We called them and said this is our situation and they appreciated it.
"The facts are still this – we feel we have created a nice, safe bubble in our buildings," the superintendent continued. "Our total school population, we use the number of 1,500. We are still below the 1 percent of the school population for those who have tested positive. At York High School, we are still below 2 percent, we are at about 1.9 percent. Again, the quarantines are much higher than the positive cases – the teachers are doing a great job keeping those students up to date which is a challenge.
"We have had more questions about when we are going to close the schools," Bartholomew said. "There is no magical number to this. We use the risk dial in our decision making process, but we also factor in our YPS numbers. We intend to stay open – we ask everyone to stay safe and take care of themselves. We want to stay in school because closing has a dramatic effect on the kids, parents, jobs, etc."
York Mayor Barry Redfern also added that he encourages everyone in the community to continue taking proper precautions, echoing that this is becoming "a community problem" and he encouraged the wearing of masks at the Thursday, Oct. 15 city council meeting.
Be the first to know
Get local news delivered to your inbox!