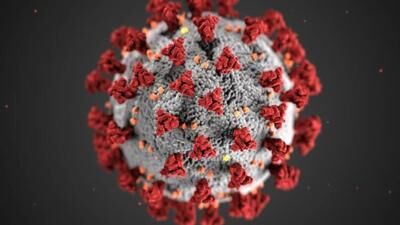 YORK – Four Corners Health Department Director Laura McDougall said Thursday morning, during a bi-weekly community sector briefing, that a woman in her 80s, in Butler County, has passed away due to COVID. This is the latest death due to COVID, bringing the total number of deaths in the district, since the pandemic began, to 92.
She also said new case numbers continue to be high.
"We had 162 new cases in the health district in the last seven days," McDougall said. "The figures dipped a bit – but that was because of Thanksgiving when no testing was being done. Now, you can see, the numbers are starting to go up again. And we are expecting the numbers to go up because people got together over Thanksgiving. We are urging people to stay home when you are sick and even if you have the sniffles, get tested. If you are vaccinated, you are less likely to spread COVID but you still can spread it. So testing and staying home are important."
McDougall said Four Corners has been doing a lot of booster shots in the last few weeks, "and we are urging people to get boosters, they are available. And if you are not vaccinated yet, there's no time like the present."
As far as local cases, she said there were 60 new cases in York County in the last seven days, which is the highest rate in the district. "York County is having more transmission than the average for our district. Also, in the district, we have lots of younger unvaccinated people in the hospital. We continue to offer free testing – in November, 32% of the tests came back positive."
York General Health Care Services CEO Jim Ulrich said the 28-day case growth is still on the rise worldwide, "and Nebraska hospitalizations continue to go up. On Nov. 23, the number of hospitalizations in the state, due to COVID, was 513. As of Nov. 30, the figure was 555. As far as testing at York General, in November we did about 100 tests with 16 positives. Last week, we did 26 with four positives."
In the last week, four COVID patients came into the hospital's emergency room, he said, who were treated and sent home.
"We had no COVID inpatients in the hospital this last week," Ulrich added. "In the past week, we did 13 COVID antibody injections and we still have about 20 doses on hand."
He also addressed the stay that has placed on an otherwise federal mandate that all healthcare workers be vaccinated in order to keep their employment.
"Two weeks ago, we had a lot going on as the mandate date was approaching and we were going through exemption requests from employees," Ulrich said. "Then on Nov. 29, a stay was put on the mandate which was good news. We don't know how long that will last, but there is the stay at this time."
Many healthcare organizations, including York General, expressed deep concern about the vaccination mandate because they feared it would result in large staffing vacancies.
"The stay on the mandate is good news as far as access to healthcare," Ulrich said. "We will continue to watch to see what happens with that."
York Public Schools Superintendent Mitch Bartholomew said the number of COVID cases among students and staff continues to be very low. Right now, there are only three positive cases among students (from all three campuses) and none among staff members.
"This is a positive for us, our numbers have been very low," Bartholomew said. "We are concerned about the winter months, but we continue to evaluate our plan."