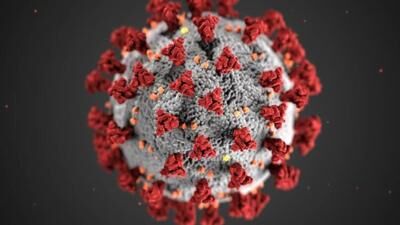 YORK – The number of new COVID-19 cases in the Four Corners Health District remains very low, as there were only three new cases reported in the two-day timeframe of April 1-2.
Two of those cases were in York County and one was in Butler County.
There were no new cases in Seward County – which hasn't happened in a very long time – and none in Polk County.
As of April 2, the total cumulative number of COVID-19 cases in the Four Corners District is 5,067. There were 78 new cases in the previous 14 days, with 27 of those cases recorded in the past 7 days.
In the seven-day timeframe of March 27 to April 2, there were only four new cases in York County. The cumulative total here is now at 1,708.
There were 17 new cases in that weeklong period in Seward County, bringing the total there to 1,927.
The cumulative total in Butler County is now at 851 and the total in Polk County is at 581.
For new cases in that March 27-April 2, the vast majority were in the age groups of 40s, 50s and 60s.
Meanwhile the risk dial remains at 1.83, in the yellow or moderate risk category.
Last week, the YNT asked Laura McDougall, director of the Four Corners Health Department, if the number of vaccinations will be used in calculating the risk dial. Her response was that "up to this point, we have not included any vaccination metrics when setting our risk dial. We do, however, have a plan to start incorporating a metric or measure in the next few weeks that reflects the progress made with vaccinating the communities --that will impact the overall setting of the risk dial."
Vaccination clinics continue in the health district. The latest figures, regarding vaccinations, provided by the health department, show that 6,690 shots have been given in York County so far.
The total number of vaccinations given in the health district is now at 20,082 – with 12,982 of those being first doses and 7,100 being second doses.