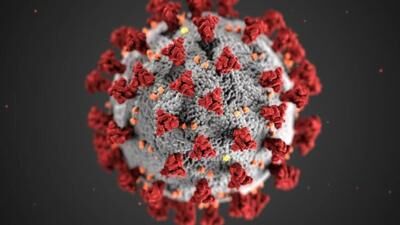 YORK – It has been confirmed that another COVID-related death has occurred in the Four Corners Health District.
Health officials say the death was that of a Seward County woman in her 60s "who had been suffering from COVID and passed away at home."
This latest death brings the district's total number of COVID-19-related deaths to 76. There have been 33 COVID-related deaths in Seward County, 18 in Polk County, 13 in York County and 12 in Butler County.
Meanwhile, there were seven new COVID-19 cases reported in the health district in the four-day span of May 8-11. Of those, five were in York County and two were in Seward County. There were no new cases in Butler County or Polk County.
The total number of cases in York County since the pandemic began is now at 1,760, which is 12.8 percent of the county's population.
As of May 11, the total cumulative number of COVID-19 cases in the Four Corners District was 5,199. There were 48 new cases in the previous 14 days, with 27 of those cases recorded in the past seven days.
Four Corners officials have announced they will be holding two upcoming walk-in clinics next week. On Tuesday, May 18, they will offer the Johnson & Johnson vaccine. It should be noted they will also be offering the Moderna vaccine on Thursday, May 20. Both clinics will be held at the health department, which is located at 2101 North Lincoln Avenue in York, from noon until 4 p.m. No appointments are necessary, but if someone wanted to secure a time and view their vaccination paperwork ahead of time, they can go to www.fourcorners.ne.gov or call the office for assistance.
Thursday morning, Jim Ulrich (CEO of York General Health Care Services) said the number of COVID cases in Nebraska continue to hover around 1,400 a week. He said the number of hospitalizations, due to COVID-19, are at 130 right now – compared to 142 a week before.
"As far as vaccinations, in the state, 50.4% of the population over 16 years of age has been vaccinated," Ulrich said. "If you add in the pending second doses, that percentage goes to 58.7. In the district, we are at 43.59%. We are holding clinics, which have become smaller. Today (Thursday) we have 153 vaccinations, second doses, scheduled, with 15 first doses. The goal is that by May 27, we will be going back to the Westview site and then after that will be in our normal shot clinic.
"Testing has continued to slow," Ulrich said. "In the last week, we did 17 tests with two positives. Yesterday, we did have one inpatient with COVID."
Also as part of the community sector briefing held Thursday, York Public Schools Superintendent Mitch Bartholomew said, "Our COVID numbers are great right now – with only a few days left, we have no quarantines, no cases, no isolations. We are at zero. We have only a few days left of school – our safety plan has been huge for us. Graduation is this Sunday – we will have some restrictions in that we are allowing 10 people per graduate for attendance. But with that, we are still talking 1,200 people or so, which is still a big number and a number we felt comfortable with."