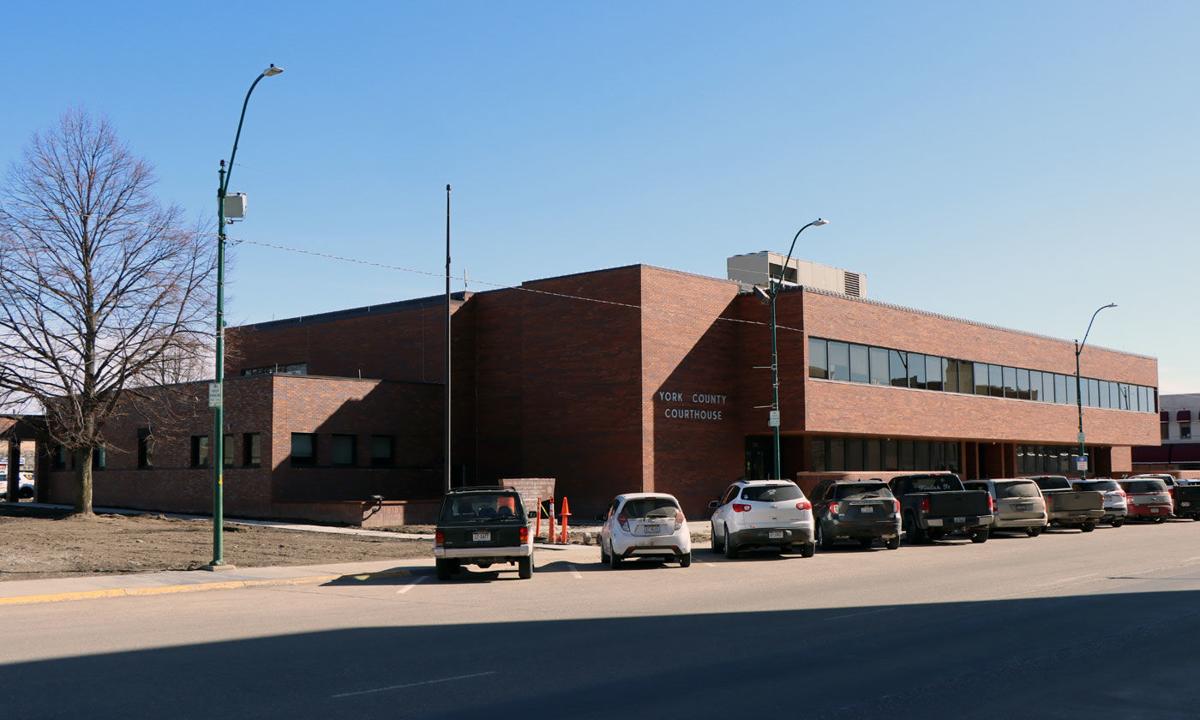 YORK – There has been some recent discussion about improving security at the courthouse – which is really an ongoing effort as the world changes, issues arise and the need to be proactive remains.
First off, the York County Commissioners agreed to an addendum with the county's existing contract with Blue Knight Security.
Blue Knight Security provides a guard for the entrance to the county courtroom and the district courtroom at all times when courts are in session. The guard mans the metal detector, examines items that are removed from pockets and inside bags, maintain order, etc. The guard also provides security detail outside and sometimes inside the doors – as well as for the nearby offices of District Court and County Court.
"As with most things these days, the job is becoming more difficult and there are more considerations -- and they have increased their pay from $24 an hour to $32 an hour for a guard," Commissioner Chairman Randy Obermier explained.
The company pays the guards, the county pays the company.
"So they are asking for us to agree to this change and pay more for the security," Obermier added.
"If we decide not to, then we would have to find a new security company, I'm guessing," said Commissioner Kurt Bulgrin.
"I would imagine," Obermier responded.
He also noted the company has already increased the wage.
The commissioners agreed to increase the amount paid to Blue Knight Security for those services.
In other related topics, Commissioner Daniel Grotz, who sits on the county's security/safety committee, said they hope to hold a meeting with someone from U.S. Homeland Security to learn about more measures, threats, prevention and solutions.
And Commissioner Obermier said he met with District Judge James Stecker about making some changes to add to courtroom security – inside.
"The main concern is when they bring in inmates from the Nebraska Correctional Center for Women and they come with large contingencies," said Obermier. "Right now, the public is seated right behind those inmates in the courtroom. There is an unoccupied office up there (in the back area, behind the district courtroom) which we could look at putting up some glass and maybe have those inmates go in there, when they are brought here for court. Nothing bad has ever happened in the courtroom, regarding that situation, but it is a good idea to be proactive."
They will look further into that matter.