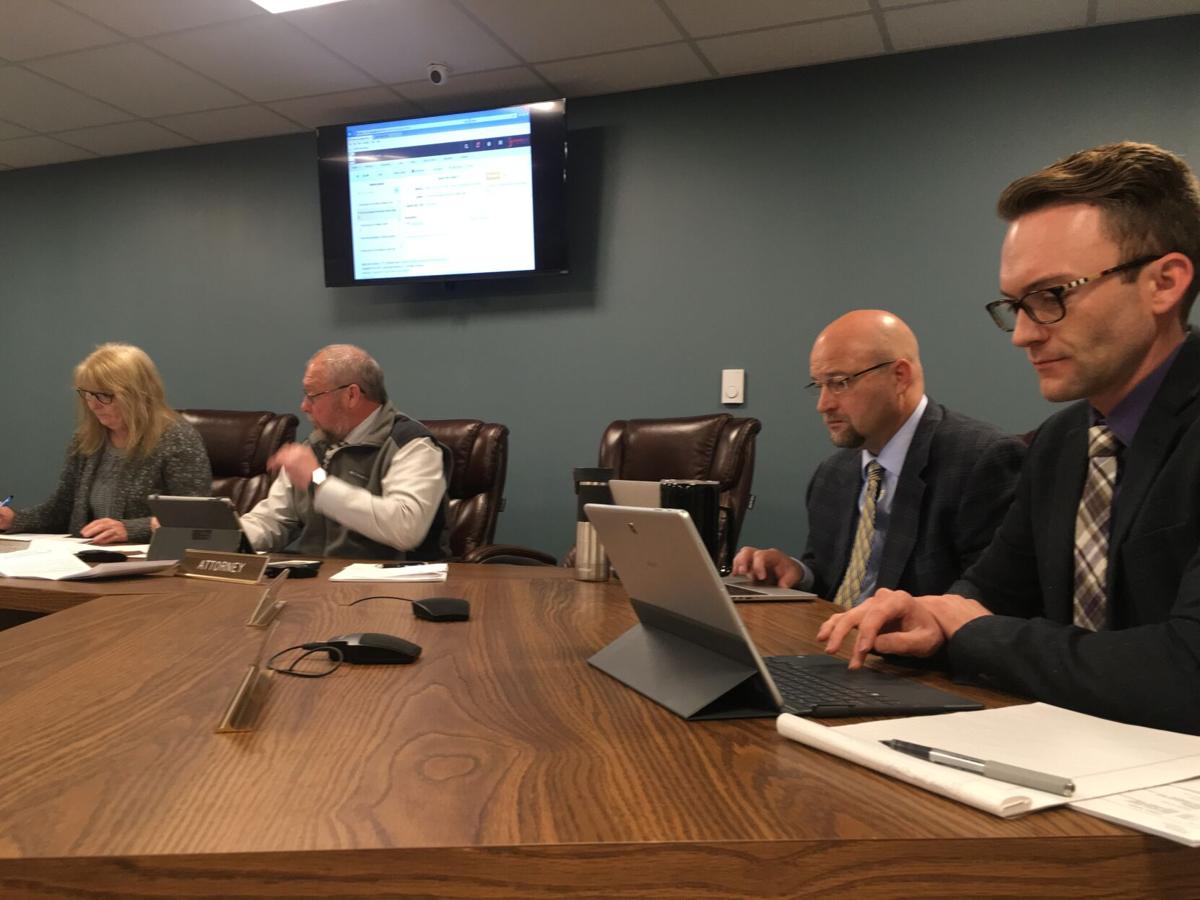 YORK – The county will be staying with United HealthCare insurance in 2022.
The decision was made during the commissioners' most recent meeting, as this is done annually at this time of year.
York County Commissioner Chairman Randy Obermier told the board members the cost increase for the employee health insurance will only be 5% -- which is rather good considering much higher rate increases in past years.
"This is a drastically lower increase than what we've seen in the past," Obermier said.
It was also noted the county received a $15,000 rebate back from the company this year. It was decided that about half of that amount will be given back to the employees who have traditional insurance as their policies are what created the rebate.
Also during their recent meeting:
• Duane Grotz asked the commissioners about a discrepancy in information when it comes to farmers getting burn permits for cleaning out road ditches.
He explained that this practice has always been commonplace, as the controlled burns help clear the ditches of weeds, cornstalks, etc., and it helps with snow issues in the winter.
"I wanted to get a burn permit for a road ditch but was told we can no longer burn the ditches," Grotz said.
"I reached out to the fire department. I also spoke with the state fire marshal and they were unaware of any regulations on their end to stop that practice," said Commissioner Daniel Grotz. "There is a statute that can be up for interpretation. I think there's a disconnect somewhere."
"It's always been something we do, as it helps with ditch issues and snow removal," Duane Grotz said. "We could ask the county attorney – where is he? He's not here. Is he in Clay County?"
"I thought that you could always just call the fire department in the district in which you are in and ask for a permit," said Commissioner Kurt Bulgrin.
"It's my understanding that the fire department will no longer issue these burn permits because the county attorney told them it is not allowed due to state statute," Obermier said.
The commissioners said they would look into this situation further and bring up the matter again at a future meeting, once they have answers.
• York County Highway Superintendent Harvey Keim reported that county crews continue to haul gravel, but the gravel pits in the state are getting ready to shut down for the winter, as they always do.
• Laura McDougall, director of the Four Corners Health Department, and Margaret Brink, from the Four Corners Board of Directors, met with the board to ask for Dr. Elizabeth Papineau to be appointed to their board to replace Dr. Scott Wieting (as the dental representative).
"What is the doctor's opinion on mask and vaccine mandates?" asked Commissioner Kurt Bulgrin.
"The board has no authority to create these mandates so we haven't queried board members on their opinions," McDougal answered.
"Has your board make recommendations in the past and then organizations have used the Four Corners' recommendations to make policy regarding these?" Bulgrin asked.
"Yes," McDougall responded.
"When these appointments happen, how many counties have to approve them?" Bulgrin asked.
McDougall said three of the four counties have to agree to appointments to the board of directors and the York County would be the third as Butler County board members did not vote on the matter.
York County Commissioner Jack Sikes, who sits on the Four Corners board as the county's representative, made a motion to accept the recommendation and added, "I've been on the board for 10 years and no one has ever asked me about my position on mask or vaccination mandates."
Brink added, "about Kurt's question, whether the Four Corners board can make these mandates, we have no authority to do that. Our role is to support Laura and the Four Corners staff in what they do."