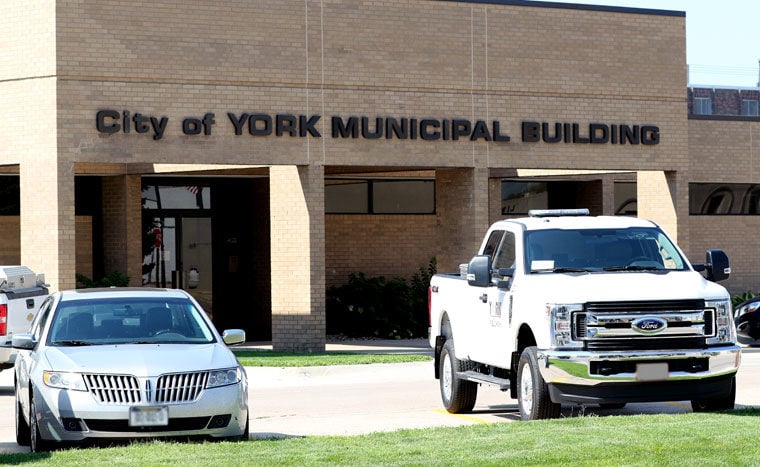 YORK –A request has been made for city officials and the council to look into an ordinance that would make it illegal for people to remove items from other's people's trash and business dumpsters.
And it sounded this week, during the city council's meeting, that it's about more than garbage . . . it's also about safety, littering and altercations.
Misty Miller, the manager of Goodwill Industries in York, approached the council, saying she wants this type of ordinance for the entire city.
She said the business is having such problems, which results in items being left everywhere behind their location, "things broken, glass shattered. We are constantly calling the police and they say they can't issue any citations because there are no ordinances addressing this.
"It's gotten so bad, the people are out there during the day now and my employees will not go out there because they are being threatened, and there are profanities toward them (from the people doing the dumpster diving)," Miller said.
"That is the business' trash, those are items they cannot use," Miller said. "And it's pretty sad when they actually put their kids in the dumpsters and there is broken glass in there. It's a serious safety issue."
Miller said that in 2011, Kearney passed an ordinance which says "dumpster diving" is illegal.
"Is there any way you can secure the dumpster?" asked Councilman Scott Van Esch.
Miller noted that measures have been tried. And she said due to the way the property is situated, the only place for the dumpster to be located is on city property (in an alley).
"The officers have suggested having something done because prior citations were thrown out," Miller said.
"This dumpster is located on city property and the trash is considered abandoned property," said York City Attorney Charles Campbell. "There could be an ordinance to provide protections regarding dumpsters on city property."
"We are not the only business that officers are being called to," Miller said. "I'm worried about my employees also, with the altercations that happen when these people become irate."
Campbell said that if people are creating an altercation or they are yelling or causing a disturbance, or threatening someone, "that is a different kind of problem and you need to continue to report that to the police."
Mayor Barry Redfern said this will be an issue city officials will look at and there is a good possibility this will be brought back before the council in the future.
No official action could be taken this week because it was on the agenda as a conversation topic only, not an action item.
Be the first to know
Get local news delivered to your inbox!