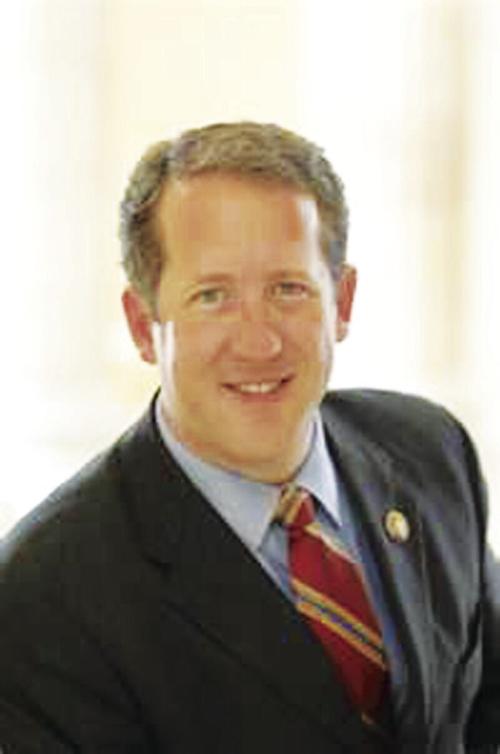 YORK – "The surge of illegal immigrants attempting to enter our country at the southern border is a serious problem with more and more unaccompanied children arriving. And, of course, there are the sweeping implications for national security, drug smuggling and public safety," District 3 Congressman Adrian Smith said this week during an interview with the York News-Times.
And he places the blame squarely with the administration. He also says the administration needs to stand up with strong policy in order to stop the flow and deal with the crisis at hand.
"The increased number of people coming here, trying to cross, is in response to President Biden's remarks," Smith said. "The administration is welcoming folks to cross rather than go through the proper channels. We have serious, very serious issues at the border, especially when unaccompanied minors show up."
With that surge of children come obvious issues associated with their health, care and education – as well as the dangers of human and drug trafficking, he said.
"Then you add COVID and we have an even more complicated situation," the congressman said.
National media outlets have reported that approximately 10 percent of the detained minors have tested positive for COVID-19, which translates to hundreds of cases.
"The growing number of people entering the United States illegally stems from a growing disregard at home for our immigration laws and standards," Smith said. "The previous administration made border security a priority, directing additional personnel and resources to the border region and beginning construction of a wall along our southern border. President Biden, as soon as he took office, immediately stopped those efforts and has allowed in human traffickers and smugglers, saying the border is open to everyone. He has been cavalier with his comments. We need to tighten our border security and everyone should be expected to abide by the rule of law effectively."
When asked about the potential threat of terrorists moving through these channels, as well, mixing in with those claiming to be refugees, Smith noted, "We don't have a thorough screening process. When my great-grandparents came to America, there was a rigorous process and expectations were high regarding whether they were healthy, if they had jobs in place, if they had sponsors. We need a better system now – we can't just throw open the border."
"The president needs to be very clear that the illegal traffic across the border needs to stop and assure that resources can be used to care for the folks who are already in custody," the congressman continued. "The administration needs to be very clear that this cannot continue, yet they haven't even acknowledged that this is a dire situation. We need policy for their treatment, especially the unaccompanied minors, and there has to be a strong message that this has to stop. We need to also understand the how and why these parents voluntarily separated from their children."
When asked if Vice-President Kamala Harris is the right person to be assigned to oversee the handling of this situation, Smith acknowledged it is the president's right to assign whomever he wants. "But her view of issues is inconsistent with the constituents I represent."
In mid-March, Smith cosponsored the Stopping Border Surges Act of 2021. The bill is intended to protect family units by allowing parents and children to remain together and prohibiting the release of a child to any individual other than a parent or a legal guardian. The bill would also address "serious, frequently exploited flaws with the asylum process. By establishing uniform standards and increasing penalties if false information is provided, it aims to restore integrity to the process and ensure those fleeing from persecution or torture can access shelter in the United States as the laws are intended."
Smith also supported the Border Crisis Prevention Act to provide modifications to current handling of illegal immigrants at the southern border. This would allow for increased funding for Immigration and Customs Enforcement (ICE), to help the agency to enforce existing laws and procedures, while also taking action to reduce the asylum backlog by increasing the number of federal immigration judges. It also provides authorization to detain illegal immigrants who have been proven to be dangerous or violent.
"We have to address this worsening crisis now," Smith said, noting bipartisan legislation is needed. But it will also take "strong words from the president, strong policy and strong action to address the problems we have at the southern border."