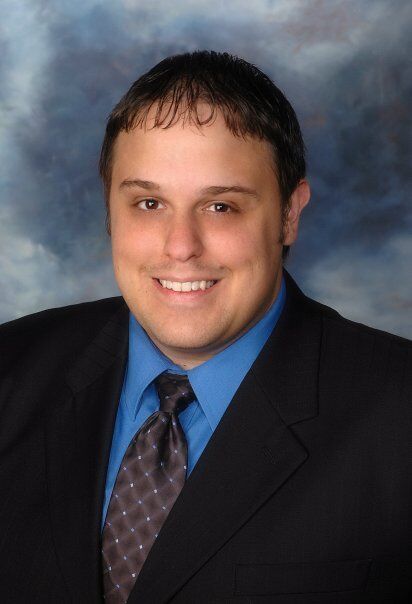 Occupation: Director of Financial Aid, York College
Q: What prompted you to file your candidacy for a seat on the York Public Board of Education?
A: As an alumnus of York Public Schools and with two children currently attending York Elementary School, I have witnessed first-hand that our school district is the best in the business. I am running to work towards protecting and growing, what I believe, is one of the York community's strongest assets. I will be a board member that will be responsive and receptive to the parents, the YPS staff, students and the community. I will be a board member that will carefully examine each decision in the best interest of all YPS students and staff while being responsible to the taxpayer.
Q: What skills, talents, experience and abilities do you possess which would be positives in the role of being a school board member? Please include your educational and vocational background, as well as involvements.
A: After graduating from YHS in 2000, I went on to earn my bachelors in business administration with minors in both finance and communications from York College.
I worked for Epworth Village for eight years working directly with their youth. There I learned that not all kids face the same challenges when it comes to their education, health and family life and that kids of all backgrounds need to be considered when making decisions that will impact them. Also at Epworth, I worked as their Director of Development where I learned skills in public relations and fundraising. For the last 12 years, I've worked as the Director of Financial Aid at York College. In this role, I have gained valuable experience in college planning, creating and managing large budgets, adhering to federal and state regulatory compliance and creating and implementing policy.
Currently, I coach York Knights Baseball and York Parks and Rec T-ball. I am also a member of the York Sertoma Club, Eagles Club, York Young Professionals and an active member at the East Hill Church of Christ.
In the past, I served as the Director of the Youth Leadership York program, coached Optimist baseball and was on the United Way of York Board of Directors.
Q: What do you want to see for the present - and the future - of the York School District?
A: In the present, we need to stick to our plans that we have in place to get through this pandemic safely so that we can get back to what will likely be a "new normal." My hope is that students do not fall behind as a result of this virus and that we learn new practices that can help us in our illness prevention and safety going forward.
For the future, I want to see the district continue to maintain or lower our property tax levy and I want to see continued growth in enrollment. I want to see every useful resource made available to our students so they can be successful in their learning.
Q: Do you feel the school district's been financially sound, fiscally responsible and are there improvements to be made?
A: I do believe the district has been financially sound despite the obstacles they have faced in funding. I believe they are doing more now with less money than in previous years. I think they need to be in constant evaluation of the budget and looking for ways to save. Providing the best education for our students while also making the most of every dollar is the best way to be responsible to the taxpayers and our students. Lowering the property tax levy over the last few years has been great for the taxpayers and I hope for that to continue to be a priority. I think that a school board member should be an advocate for appropriate and fair school funding.
Q: This past year has been a challenge for all school districts, to say the least, due to COVID-19. Do you believe the district has adequately responded to this unprecedented situation? Do you think some things could have been handled differently? What do you think school districts should plan for into the future, as the pandemic continues?
A: I think the district did an amazing job in response to the COVID-19 pandemic. Our teachers did an outstanding job of transitioning back in March from face-to-face instruction to remote learning. As I witnessed what my children were doing in their classes, I knew this was not an easy task and I believe it was successful.
I am also aware of how tirelessly the administration, staff and committees worked over the summer to create plans for any given situation that could arrive this fall. I believe their hard work is why our students are back in the buildings learning right now. They were and still are prepared for the good and the bad that may come of this. There were school districts in the country that took a much more "wait and see" approach but York was proactive and created incredibly detailed plans for several possible scenarios. Of course, not everything goes perfectly, but as of right now I would say that our school year is off to a great start and it's due to the hard work of our staff and administration.
As the pandemic continues I believe the district needs to continue in their consistent communication with families and the community. They need to be prepared for the challenges that will undoubtedly still arise. There are only so many hours a day that our students are in school so I believe it is up to the families and the district working together to get through this successfully.
Q: What are the most positive aspects about children being educated in the York School District?
A: The professionalism and compassion of the staff. We have talented educators at York Public Schools who sincerely care about their students and their families. Several times throughout the pandemic I have received phone calls from my kids' teachers just wanting to check in to see how they are doing. Not only regarding their schoolwork but how they are adjusting to having their activities canceled and being away from their friends. Many times these phone calls came in the evening long after what would have been normal school hours. They are always accessible to me to ask questions and for help. It was clear that they missed all of their students tremendously. I've witnessed a group of educators who are always working to improve and understand the needs of their students. This level of compassion is not seen in every school district and we are very fortunate.
Q: Are there any specific projects you feel should be undertaken in the near or far future?
A: I think what York High School has done with its programs in agriculture and the animal science lab is phenomenal. I would love to see more hands-on programs like this in other academic fields including business, science and education. The York community has some outstanding resources that I'm sure would be willing to be a part of this, such as the banks, small businesses, seed companies, engineering/manufacturing companies and York College.
I would love for there to one day be a York Duke Baseball team when the funding allows for it. With the new complex, York is becoming a "baseball hub" in the state and with the success of the youth programs in town, there is a lot of interest in this in the younger classes that are coming up.
While I understand the board's recent decision on bowling, I also think it is a program for us to have in the future. It's a growing sport with a lot of interest in the state and I think it would be great for York to be a part of it in the future.
Q: If elected, what would you like to see accomplished within the school district in the next four years?
A: Obviously the 2020-2021 school year is a very unique and challenging year for schools everywhere. Getting through this school year safely and responsibly will be an accomplishment in itself. I think we have the right people and the right plans in place to do that. Beyond that, I hope to see additional staff that can help with the growing needs in special education as well as additional accessibility to the latest technology for our students and additional hands-on learning programs.
Many of the students and families rely on YPS not only for their education but also for transportation, mental health services and even food. Identifying these needs is not always easy but with the addition of some positions and programs, I see YPS being even more successful in helping these students and families.
Be the first to know
Get local news delivered to your inbox!