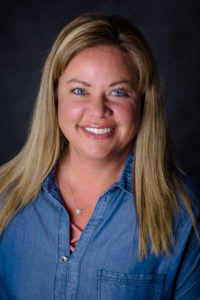 Occupation: Community Title Company, Licensed Agent, Abstracter and Closing Agent
Q: What prompted you to file your candidacy for a seat on the York Public Board of Education?
A: I have been a member of the York School Board for just about 6 years and I can honestly say that it was such an honor to have been elected. I believe that my job on the YPS Board is not finished yet. My husband and I both graduated from York High School in 1993 and our children graduated in 2016 and 2019. We have always been so impressed with the high quality of education and educators that YPS has to offer and continually recruits. I believe that good schools are so important to keep a community vital and I strongly believe that York has that with YPS. In order for York to grow it takes a strong school system at the core. We have the most caring adults in our schools who help students feel safe, accepted and loved. Our curriculum is excellent and the staff is always working on ways to improve that as well as improve themselves – that is so important to me. I am continually impressed as the years go by, and it has been such a pleasure to get to be a small part of that. As a business owner in York it is my pleasure to be able to support and advocate on behalf of YPS.
Q: What skills, talents, experience and abilities do you possess which would add positives in the role of being a school board member? Please include your educational and vocational background, as well as involvements.
A: To be honest part of the reason I decided to run for school board several years ago was because it is very important to me to find ways to give back to the York community and I would like to continue this work. 5 ½ years ago I didn't know a lot about what would be expected of me as a board member or what the job truly was. It takes several years to really understand everything that the board has to do and even those responsibilities change often. I was lucky enough to have Mike Lucas take us "newbies" under his wing and educate us on the roles of a Board member. Each year I have attended many learning sessions, legislative sessions and State School Board conference to continue to educate myself. I have worked closely with NASB and have testified for bills and advocated for funding at the State level. There are always new things coming up around each bend and I believe that we are an extremely cohesive Board that tackles our responsibilities as a united group. I am always open to hearing new ideas and working together to find a way to continue the growth of YPS. Aside from being a current Board member of YPS, I also am on the York Public Schools Foundation, The York Housing Authority Board, YCDC Executive Board, and am serving my 13th year as a Chamber Ambassador. Over the years, I have sat on many other boards, clubs and committees in the York community.
Q: What do you want to see for the present – and the future – of the York School District?
A: Presently, it is very important to me to that we continue to monitor the Blue Print that YPS has in place to keep our schools up and running with staff and students in the buildings. Our students need to be in school so that families can continue to work without having to homeschool. It is very important that we continue to support all of our staff to make sure that they have all of the tools needed to keep our schools open. We also have to continue to make good budgetary decisions with State funding still being a huge problem in Nebraska. Moving forward into the future it is going to take more elbow grease and advocating to the State for equalized funding so that we can lower the tax burden. We want to make sure that our facilities and fleet stay updated while monitoring budget shortfalls closely. We need to make sure that our students have the best experience during their time at YPS as possible. Student achievement will always be the primary goal now and into the future.
Q: Do you feel the school district's been financially sound, fiscally responsible and are there improvements to be made?
A: We are a financially sound school district. We have just adopted our new budget and kept our tax request the same as last years. I am proud to say that we currently have over a million dollars in our cash reserves. As I have previously stated, we have a lot of work to do. The YPS Board has been extremely active in advocating for change in State funding. We have testified for change and we will continue to work hard for reform and increased funding. We monitor the budget monthly and receive updates frequently. We monitor the bond funds closely and are diligent with taxpayer money. There will never be a perfect situation with school funding it will always be the most difficult part of the job that a school board member has.
Q: This past year has been a challenge for all school districts, to say the least, due to COVID-19. Do you believe the district has adequately responded to this unprecedented situation? Do you think some things could have been handled differently? What do you think school districts should plan for into the future, as the pandemic continues?
A: Needless to say, there was no way to respond perfectly to the pandemic. This was unchartered territory for the entire world. Did we have perfect plans in place? No... however, did the staff under the leadership of a newly hired Superintendent do the best it could? Yes! I believe that the staff persevered through the extremely hard changes and stayed united through it all. I wish everyone knew how hard our staff worked together to form the Blue Print that is currently in place and is working. Our students are wearing their masks in the buildings and have adapted to their "new normal". I am always uplifted at our meetings when I hear the administrative staff comment on how well day to day is going. Dr. Bartholomew has worked side by side with Four Corners Health Department and followed all directed measures and stayed transparent with the public. While masks may not be popular with all families, it has become the norm at YPS and it is what will keep our students and staff safe and IN school. I am concerned for what the future might bring, but one thing I have learned is that we can't go backwards we have to move forward. We have to be flexible and embrace the changes whether you agree personally or not. I am afraid for families having to continue to educate students at home. It is too much to ask families to handle school on their own. We are the lucky ones that YPS has found a way to keep our students in school.
Q: What are the most positive aspects about children being educated in the York School District?
A: What can I say other than YPS is hands down one of the best school districts for a student to attend! I have attended very large schools in the past and I know first-hand as a York Duke graduate that this was the best school district for myself, my husband and my children to attend. We have an A+ education system in place. We have some of the best educators and administrative staff out there and the quality of educators that we continue to attract to our district is a true testament to our success. Our students' scores are proof of what great educators can do. During my time on the Board, I have had the pleasure of approving the hires of several administrative staff and Dr. Bartholomew. We have such fantastic community support of our school system. Not all districts can boast that they have businesses that hire York students to work while educating them at the same time. We have diverse mechanisms set in place for student success and it shows.
Q: Are there any specific projects you feel should be undertaken in the near or far future?
A: I would love for us to continue to maintain our facilities and add to them as we move forward. We have an extremely successful preschool program and I would love to see that housed on the YES campus someday. While we navigate the new world we live in, it will be important for us to keep adapting to change.
Q: If elected, what would you like to see accomplished within the school district in the next four years?
A: If elected again, I will continue to work hard to make sure that we maintain focus and follow our strategic plan. I will also continue to advocate for increasing our cash reserves as it will be important to for the upcoming years. Adopting updated policies will also be a major focus in the upcoming year as the process will be starting very soon and will likely take us well into the middle of next year. We need to stay on top of curriculum changes as well as facing whatever the future holds for State funding. It is important to me that we keep the education, safety and the well-being of each student at the forefront of our decisions.
Be the first to know
Get local news delivered to your inbox!