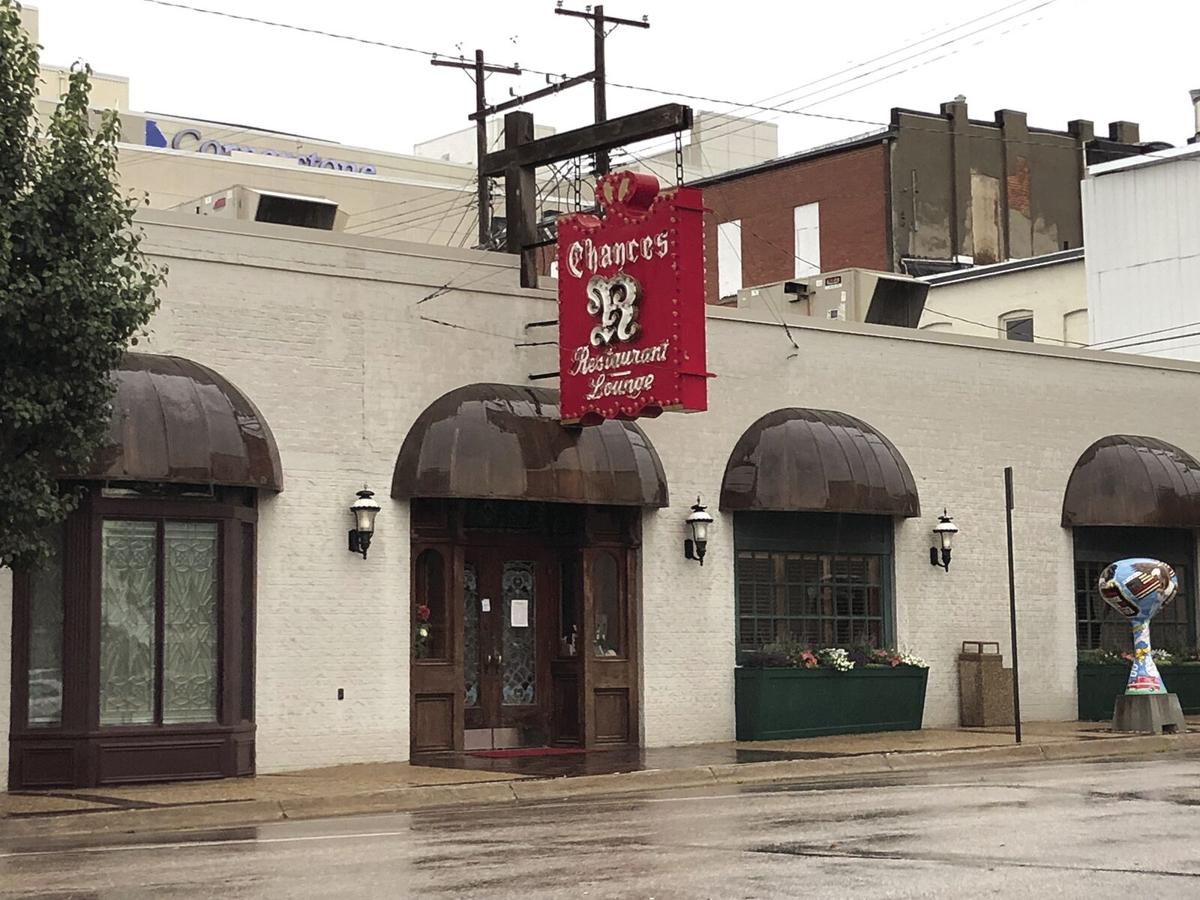 The Chances "R" Restaurant has been a staple and popular part of the downtown York business community since the mid-1960's when Raymond and Shirley Reetz opened the iconic restaurant.  They then entrusted the restaurant to the hands of their daughter Suzanne along with her husband Tom Vanous.
And now after much thought and consideration, Tom and Suzanne have decided to sell their popular restaurant to another husband and wife team, Renee and Bryan Jantz who will take over later this fall. They didn't have to look far.
Renee has been a valued employee of the restaurant since 1992 and most recently has been serving as the general manager.  Bryan will be retiring from his current position at Penner Manufacturing in Aurora and will join the Chances "R" team full-time.  He has been working in the kitchen on a part-time basis to help shore up the kitchen staff.
"During the COVID pandemic Renee has learned a lot of the "back of the house" duties along with doing her regular bookkeeping chores," said Tom Vanous.  "We have absolute confidence in Renee and Bryan to continue the legacy that has been the Chances "R"."
"Renee knows all the ins and outs of running the restaurant," added Suzanne Vanous.  "Chances "R" has been pretty much my life as I've been there since I was 12 when I started waiting tables.  This has kind of been in the works for the past 2 ½ years but we wanted to make sure it passed on to someone who understands it and is as dedicated to Chances "R" as we are.  Tom and I are excited for them."
"It takes a lot of time and effort to run a restaurant, especially one as large as Chances "R"," said Tom.  "Renee has shown that she is willing to put in the hours and along with the rest of our talented staff, they won't skip a beat in the transition."
Tom and Suzanne will be at Chances "R" full-time though the end of the year and what happens after that is up in the air.  "Hopefully when I'm in town, they will let me come in to help," said Tom.  "I do have to keep busy with something that will help me stay out of Suzanne's way at home."
One thing that Tom and Suzanne wanted to convey is how appreciative they are to customers and travelers that have continued to patronize Chances "R" over the years.  "We hope that everyone will continue to give Renee and Bryan the same support," said Suzanne.  "They know it works and we have absolute confidence in them to continue the Chances "R" legacy."
One thing that I've found over the years when traveling around the country is that when I mention that I'm from York, Nebraska, more often than not people remember the Chances "R" if they have traveled through the region.  It's a "must stop" location for many travelers as they go up and down Highway 81 or along Interstate 80.
Linda and I have many, many fond memories of Ray and Shirley, Tom and Suzanne and the Chances "R".  There were all those Saturday night dances back in the Tommy-Suz Beer Garden.  And then we were honored to have served as the King and Queen of the second Octoberfest which were held back in the early 1990's.  There are other memories as well, but some of them are a little faded.
The end result is that Chances "R" Restaurant will continue to be a valuable asset to the York business community and we wish Renee and Bryan all the best as they go forward as the new owners of the Chances "R".
With the news on Wednesday morning that the medallion had been found, it didn't take too long for the pirate to pack up and depart.  He was getting on my nerves the last couple of days anyway as he's kind of needy.
Hopefully all the hunters had another good time this year and if you happen to be in one of the business sponsors in the next week or so, thank them for supporting the promotion.  That's what it takes each year to make it happen.
I've shipped Linda off to Ohio this week to do some grandma babysitting while the big kids are off on some needed vacation time.  The only thing is, the lawn is going to need to be mowed.  As I mentioned in an earlier column, I haven't had to touch the mower since Linda retired.  I'm not sure I remember how to start the darn thing.