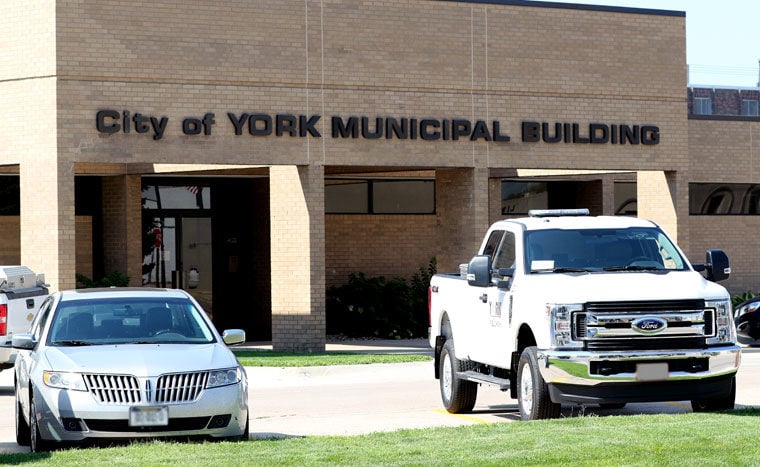 October permits in City of York
• Chuck Hansen, 813 S. Hutchins Ave. Replace four windows. Project cost, $1,500
• Nathan Gauss, 904 N. Maine Ave. Fence. Project cost, $3,600
• Zach Suddarth, 1613 E. Sixth St. Replace retaining wall, concrete. Project cost, $11,000
• Triple Dog LLC, 225 E. Bond St. Adding small bathroom. Project cost, $4,000
• Jannese Steider, 1015 N. Nebraska Ave. Garage. Project cost, $25,000
• Quinn Miller, 1202 N. Nebraska Ave. Privacy fence. Project cost, $1,000
• Eugene Klingsporn, 655 E. Eighth St. Replace fence. Project cost, $600
• George Werts, 3321 N. Lincoln Ave. Room additions. Project cost, $40,000
• Ken Ekeler, 10 Arbor Heights. Replace driveway and approach. Project cost, $5,500
• Ron Bellows, 1303 Indiana Ave. Replace part of fence. Project cost, $750
• Pieper Plumbing/Well Drilling, 807 N. Lincoln Ave. Repair awning, re-roof, replace windows. Project cost, $25,000
• Tim Ulrich, 1313 Road N. Storage garage. Project cost, $44,227.04
• Cindy Nickel, 1333 Raell Drive. Re-side, replace part of fence. Project cost, $5,000
• Dan Polak, 1011 Highway 34. Shed on slab. Project cost, $12,000
• Chris Chavanu, 721 Grant Ave. Replace store front. Project cost, $85,528.82
• Jewelers Vault, 720 N. Lincoln Ave. Sign permit. Project cost, $18,876
• Jimmy Johns, 3525 S. Lincoln Ave. Sign on building. Project cost, $5,633
• Jimmy Johns, 3525 S. Lincoln Ave. Pole sign. Project cost, $7,329
• Rex Minert, 825 Grant Ave. Re-roof, re-side, windows, doors. Project cost, $50,000
• Matt Leif, 515 W. Seventh St. Storage building. Project cost, $56,033
• Harvey Merrill, 1521 East Lawn Plaza Drive. Garage addition, house addition. Project cost, $87,323
• Nathan Jones, 2217 E. 15th St. Single family dwelling. Project cost, $242,459.
• Cornerstone Bank, 726 N. Lincoln Ave. Add offices, bathroom. Project cost, $60,000
• Carol Brozovsky, 819 S. Cowan Ave. Close in existing porch. Project cost, $9,562
Be the first to know
Get local news delivered to your inbox!