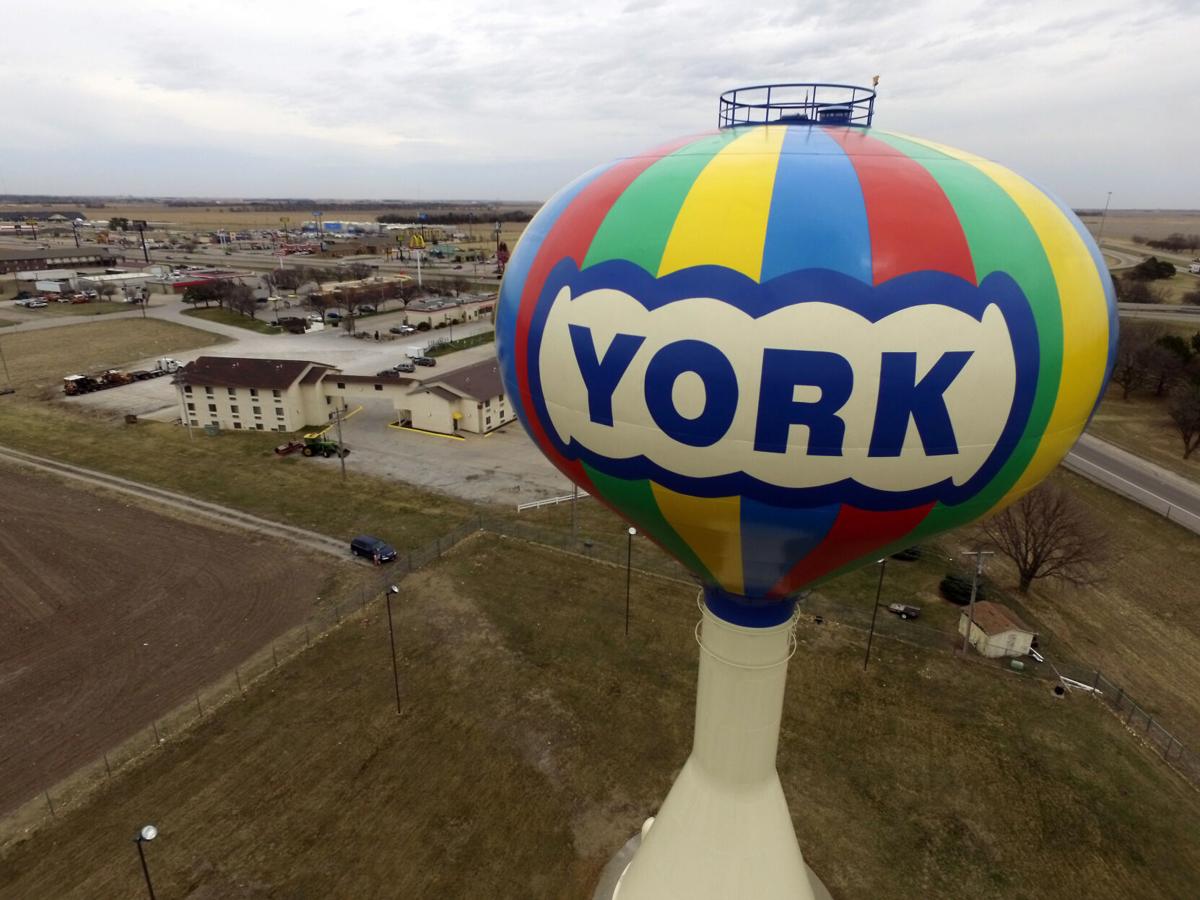 YORK – The York County Commissioners have agreed to financially participate in a broadband study with Nebraska Public Power District and Perennial Public Power. Under the auspices of NPPD, the City of York will be involved, and under the auspices of Perennial, Fillmore County will as well.
And there is the potential Polk County might join in the effort.
This week, during their regular meeting, York County Commissioner Chairman Randy Obermier explained how he and Commissioner Kurt Bulgrin attended a meeting with NPPD officials, York Mayor Barry Redfern and York City Administrator Sue Crawford. "Perennial was unable to have someone there that day, but they will be involved. This would be a study into the broadband needs of this area and what it would take to provide fixed wireless units throughout the county. NPPD and Perennial have the infrastructure out there to support this, that's why they are involved."
The objective is to have broadband accessibility throughout the county, Obermier said.
He said the study would be conducted by the National Rural Electric Association.
"They will look at what it would take to do this," Obermier said. "This would help us design the system we want for this county and I think it is a good venture."
The cost of the study is $10,000 – the cost will be split between York County, NPPD and Perennial. If Polk County joins the effort, then it would be split four ways. Because NPPD owns the infrastructure in York, the city would not be financially participating.
Obermier said during their meeting, NPPD officials "painted a picture of the future of agriculture and the need for broadband in the rural sector."
"There is a want for broadband in the rural area and this is a good start toward that," said Commissioner Daniel Grotz.
"I don't think I've ever heard from people in the rural areas that their speeds are great, or in some of our smaller towns either," Obermier added.
"Well, when you look back at the pandemic last year, a lot of people were sent home to work," said Bulgrin, noting both he and his wife had to work remotely, from their rural home, for a considerable amount of time (as an example). "And there is a growing need, a move, toward people working remotely. So if we are going to promote this county as a great place to live (and work remotely for outside companies, as might be the case), we need to provide them with rural internet."
"Whether this study has three or four participants in it financially, it's a bargain," said Commissioner Bill Bamesberger.
The commissioners discussed the fact that they have $2.6 million in federal COVID relief funds and this type of project would fall into the allowable spending categories.
"It's there and this would be a fitting place to take this money from," Obermier said. "We can use that money for projects like this."
The county has not yet earmarked or made any decision as to how that $2.6 million will be spent.
"So for now, we will join with a memo of understanding for this study to be done," Obermier said, noting upon that agreement, the study will begin right away and it will take about 4-6 weeks to complete.
"And I think NPPD is a great partner for this, as they have such a large staff to stay on top of this," Obermier added.
The commissioners voted in favor of participating in the study, with the county's financial contribution to not exceed $5,000.
And the money will be taken from the $2.6 million in federal funds allotted to the county.